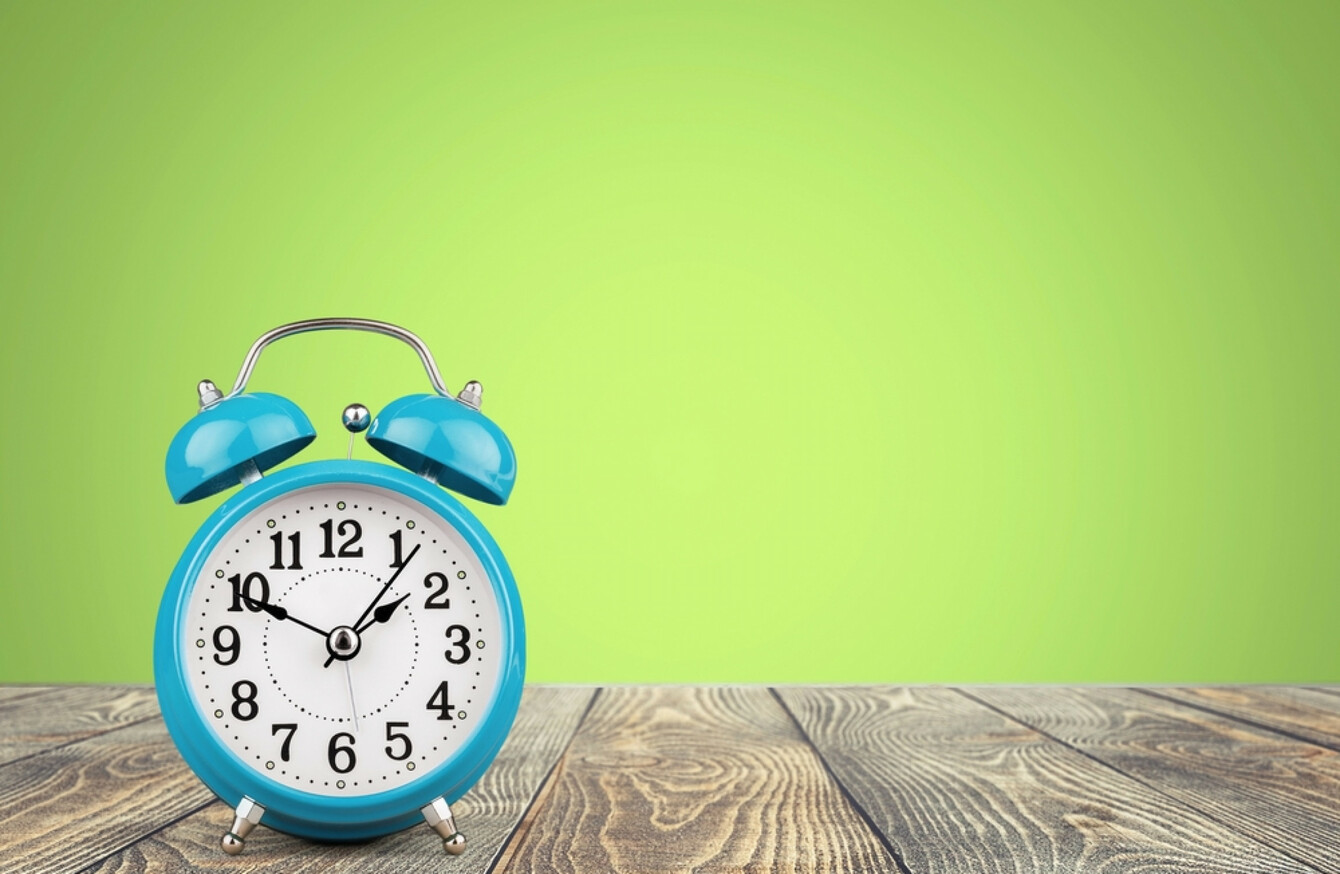 Image: Shutterstock/Billion Photos
Image: Shutterstock/Billion Photos
THE EUROPEAN COMMISSION has opened a public consultation into whether or not EU states should change their clocks for summertime.
The consultation has been requested by citizens across the union and aims to assess whether the practice of putting clocks forward and back should be ended.
The majority of EU states operate summertime arrangements, most which date back as far as the First and Second World Wars or to the oil crisis in the 1970s. At the time, summertime arrangements were mainly designed to save energy.
Fine Gael MEP Deirdre Clune last year said that the bi-annual practice of changing the time is "a relic from a bygone era that no longer serves a useful purpose".
The MEP argued having brighter evenings in winter would lead to better outcomes for road safety, reduce energy consumption by having the lights on less and even encourage children to get out and exercise more.
"The very least we should do is have an informed debate on whether it is a good idea to continue winding the clocks back and forwards every year," Clune said.
The Commission's consultation says that research indicates that the overall energy savings effect of summertime is marginal. It adds that summer arrangements can generate positive effects linked to more outdoor leisure activities.
Finland has asked that the bi-annual time switch be abandoned and Lithuania has called for a review of the current system in order to take into account regional and geographical differences.
To take part in the consultation, click here.