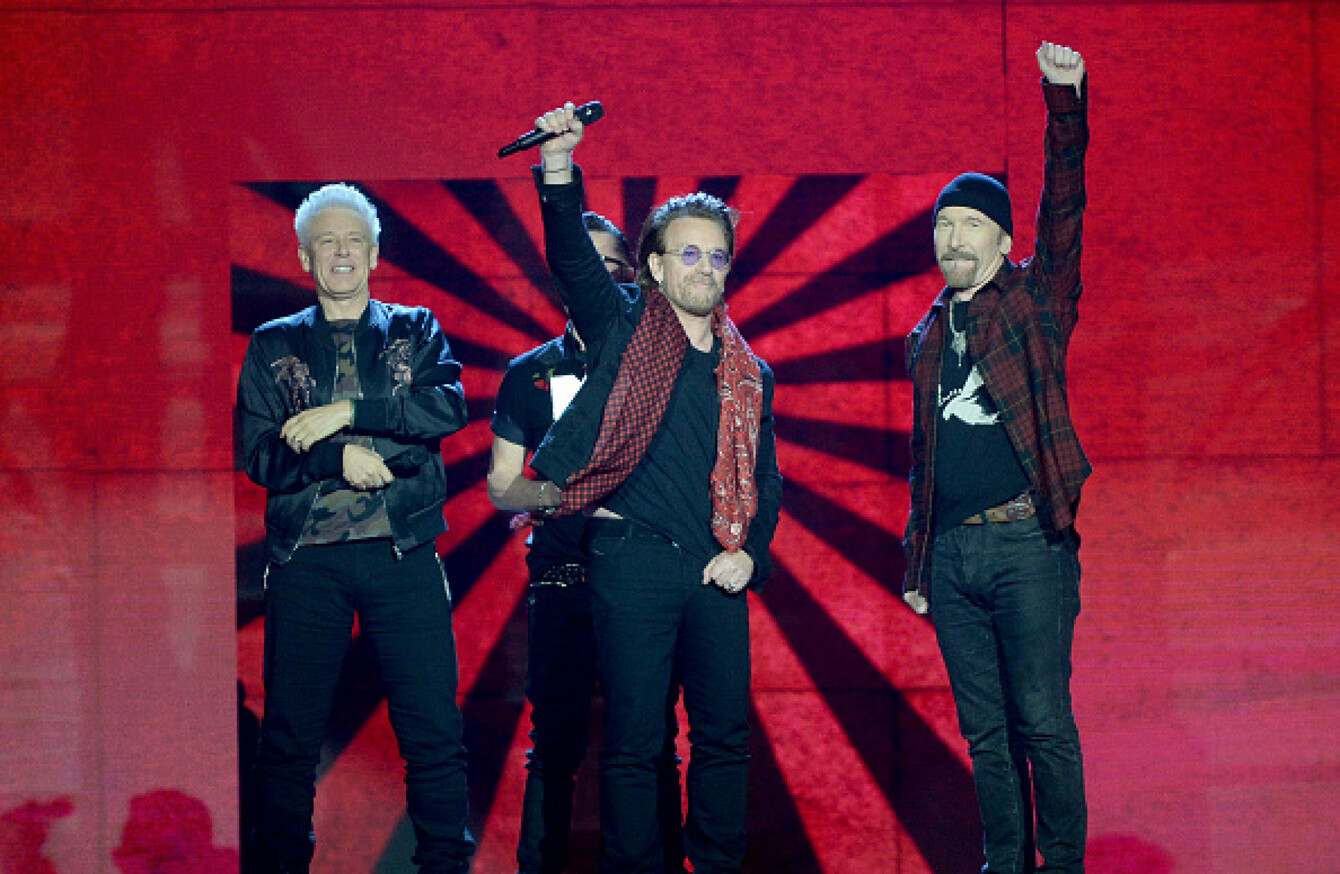 Image: Dave J Hogan via Getty Images
Image: Dave J Hogan via Getty Images
U2 ARE THE richest entertainers in Ireland with a combined wealth of €647 million, according to The Sunday Times Irish Rich List.
The list surveys the wealth of the richest entertainers in Ireland.
One Direction's Naill Horan is yet again the only person under the age of 40 on The Sunday Times Irish entertainers List, up €8 million in wealth since last year.
Mark Burnett and Roma Downey have come in second place on the list with a wealth of €443 million. Michael Flatley hit third place with earnings of €230 million.
Actors including Liam Neeson (€113 million), Pierce Brosnan (€72 million), and Colin Farrell (€41 million) also appeared on the list.
Neeson, the wealthiest Irish actor, remains one of Hollywood's most bankable stars, as his movies have earned more than $6.9 billion at the box office overall.
Irish singer-songwriter Bob Geldof came in 16th place €42 million, while Daniel Day-Lewis and his wife Rebecca Miller, who have a home in Wicklow since in the 1990s, came in at 14th place with a fortune of €56 million between them.
Here is the full Irish entertainers Rich List 2018:
Colm Murphy, compiler of The Sunday Times Rich List, said: "42 years on from their formation, U2 continue to carry everything before them, chalking up new records in the past year as a result of both their sheer longevity and their sustained brilliance.
Of course, this weekend's Rich List provides insight beyond just the fields of music, film, television and entertainment, where the Irish traditionally excel. It provides a definitive picture of wealth across the island of Ireland.