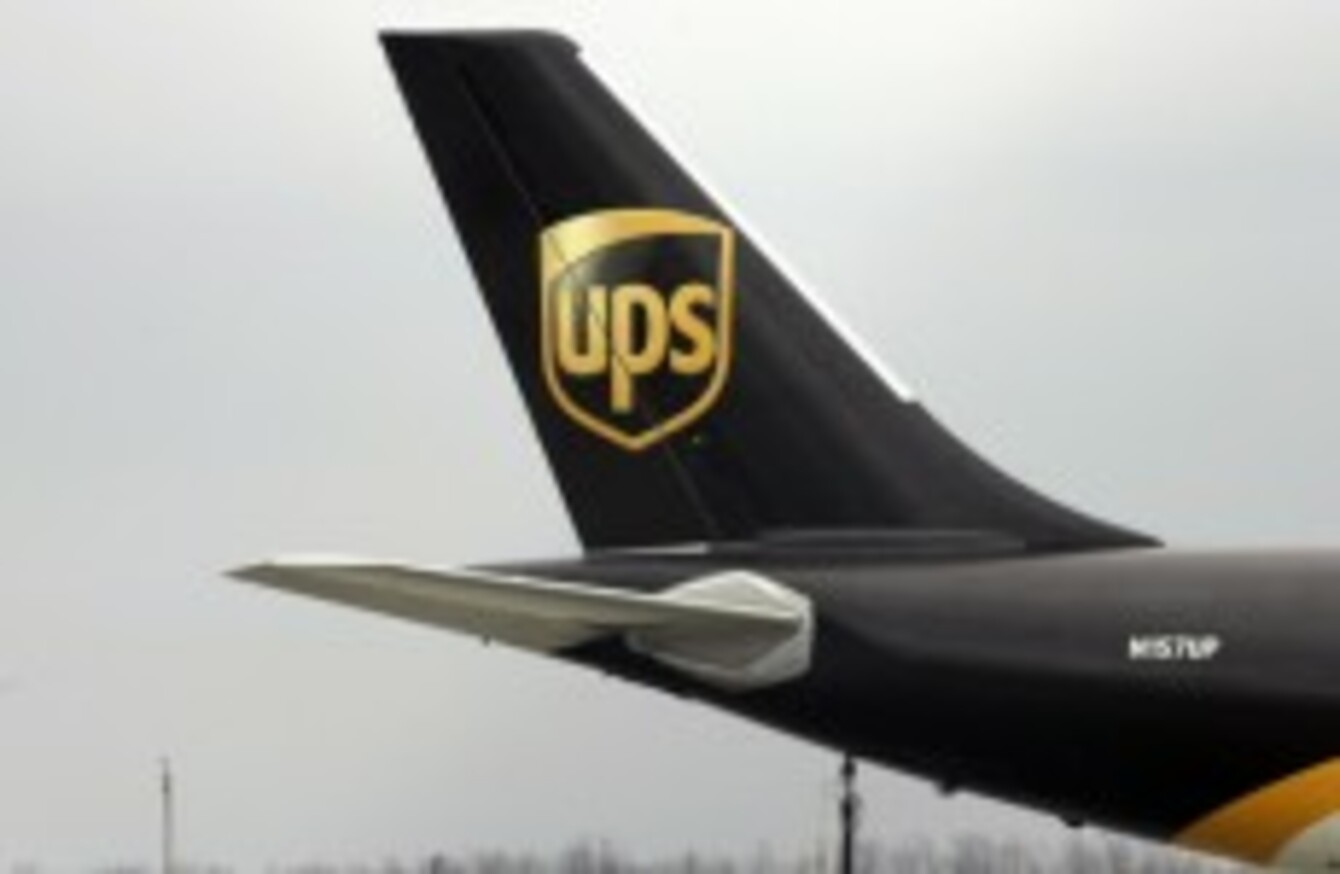 A suspect package was found a UPS plane
A suspect package was found a UPS plane
TWO SUSPECT PACKAGES found on UPS cargo planes sparked a terror alert today at airports in the US, Britain and Dubai.
An area at East Midlands airport was sealed off this morning after a "suspect package" was found on board a UPS plane which landed there. CNN reported that the plane was en route to Chicago from Yemen and stopped in the British airport. Investigators found a package which contained an ink toner cartridge which had been interfered with – although it did not test positive for explosive material. It did, however, have wires attached to it and white powder was found on it.
The find put US security forces on alert for cargo flights arriving at American airports. Two UPS planes at Philadelphia airport and one UPS plane at Newark airport were also investigated for suspicious packages, as was a UPS truck in New York City. The plane that landed at Newark had also arrived via East Midlands airport, which is near Nottingham and is Britain's largest air freight terminal.
The Guardian has said that East Midlands airport's freight distribution depot and some office buildings were closed for a time as a result of the find.
Leicestershire police said:
The airport continues to operate as normal and has been throughout. The safety of the public and emergency personnel remains our priority and we are working closely with the airport and the emergency services.
Another suspicious package was found at a cargo facility in Dubai, having emanated from Yemen. An Emirates flight from Dubai carrying a package from Yemen was later met at New York's JFK airport by US law enforcement authorities.
FBI spokesman Richard Kolko said:
This is only because there is cargo from Yemen on the flight. There is no known threat associated with this cargo or this flight.
Yemeni authorities are investigating the incidents.