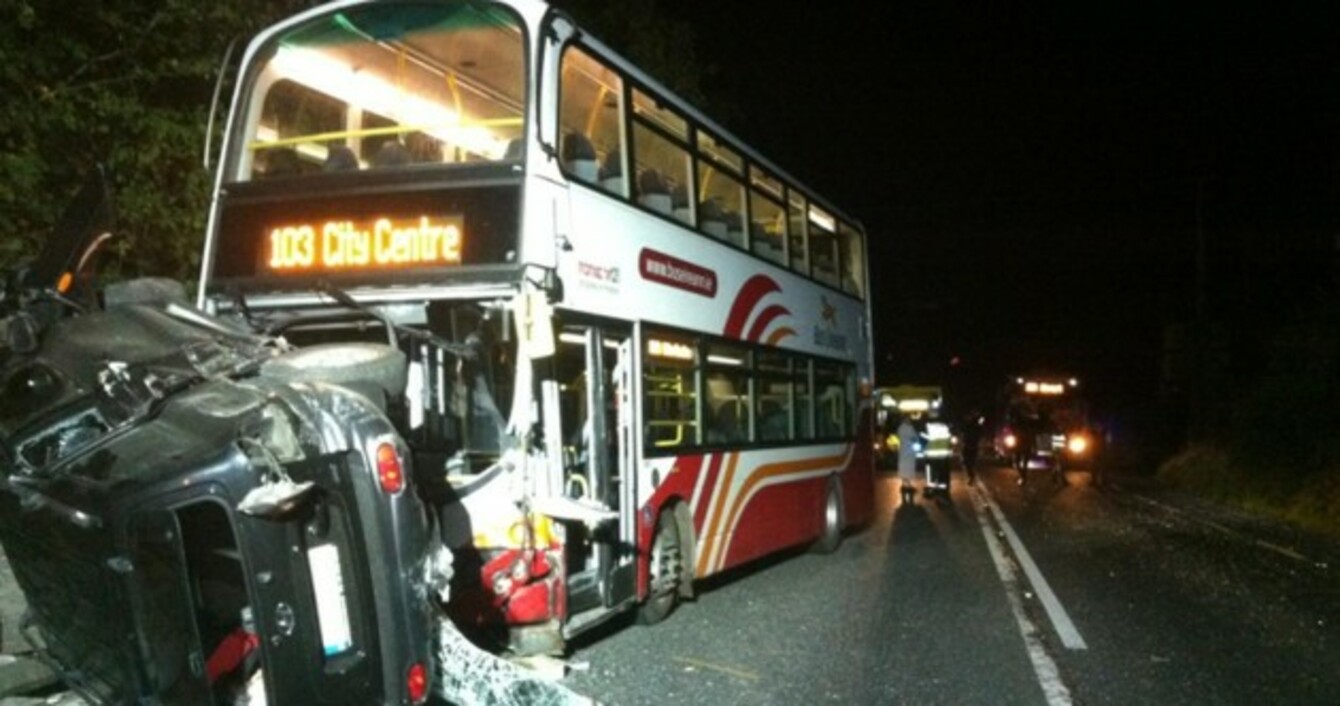 Bus Eireann bus and SUV on N2.
Bus Eireann bus and SUV on N2.
GARDAÍ ARE INVESTIGATING a traffic collision in Finglas overnight in which an SUV collided with a bus owned by Bus Eireann.
There were 21 passengers on board the bus.
Finglas
The crash happened on the N2 North Road in Finglas, Dublin 11 at 11.30pm.
During the crash the SUV flipped onto its side and crashed into a wall.
The three occupants of the SUV fled the scene in the direction of Kilshane Cross. No injuries were sustained by any persons on the bus.
Stolen vehicle
Gardaí confirmed that the SUV is a stolen vehicle. No arrests have been made in connection to the incident and investigations are continuing.