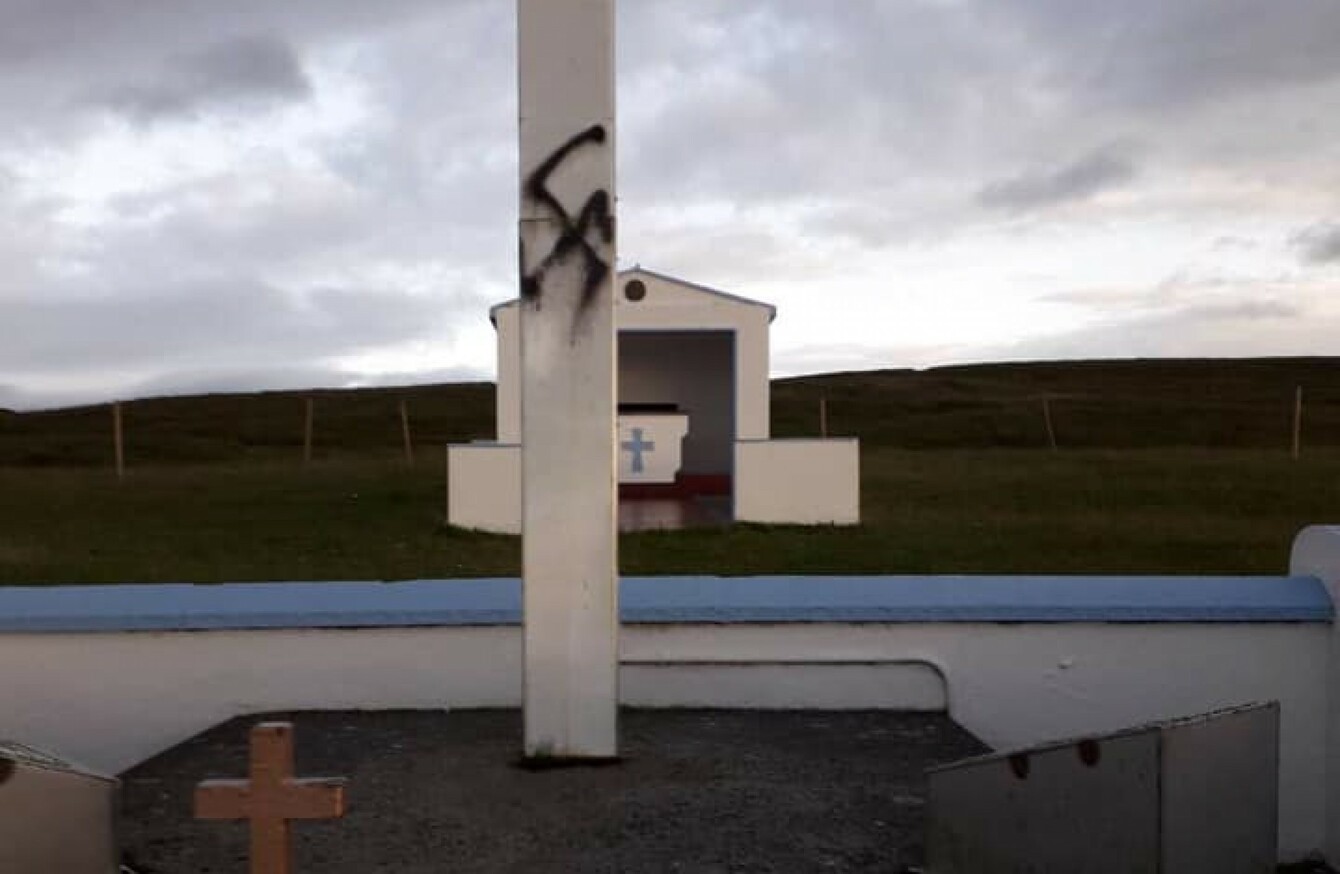 GARDAÍ HAVE LAUNCHED an investigation after Nazi graffiti was daubed on a Catholic holy site in Tipperary. 
The incident happened at the The Holy Year Cross outside Clonmel between 3pm and 6pm yesterday afternoon.
A spokesperson for the site shared the following statement on social media: "As most of you will know, the holy year cross mass will be on this coming Monday 5 August at 11am.
"The committee have begun the clean up this week.  Unfortunately there has been the usual mindless vandalism to deal with. Some thugs have been busy with spray paint."
Independent TD Mattie McGrath released a statement on the matter and described the incident as "reprehensible".
He said: "Confirmation that the Holy Year Cross overlooking Clonmel has been subjected to attack and desecration has left many people extremely upset – not least the committee that maintains the Cross and the site in such beautiful condition.
"The Cross, and the annual trip up the beautiful Comeragh mountain range to hear Mass is held very deep in the affections of so many people.
"I want to appeal to anyone who may have information on who carried out this disgraceful act to contact Clonmel Gardai as soon as possible.
"The tradition of the Annual Holy Year Cross Mass will continue despite the actions of a few sad and pathetic individuals who have nothing better to do with their time than attack important and sacred locations."