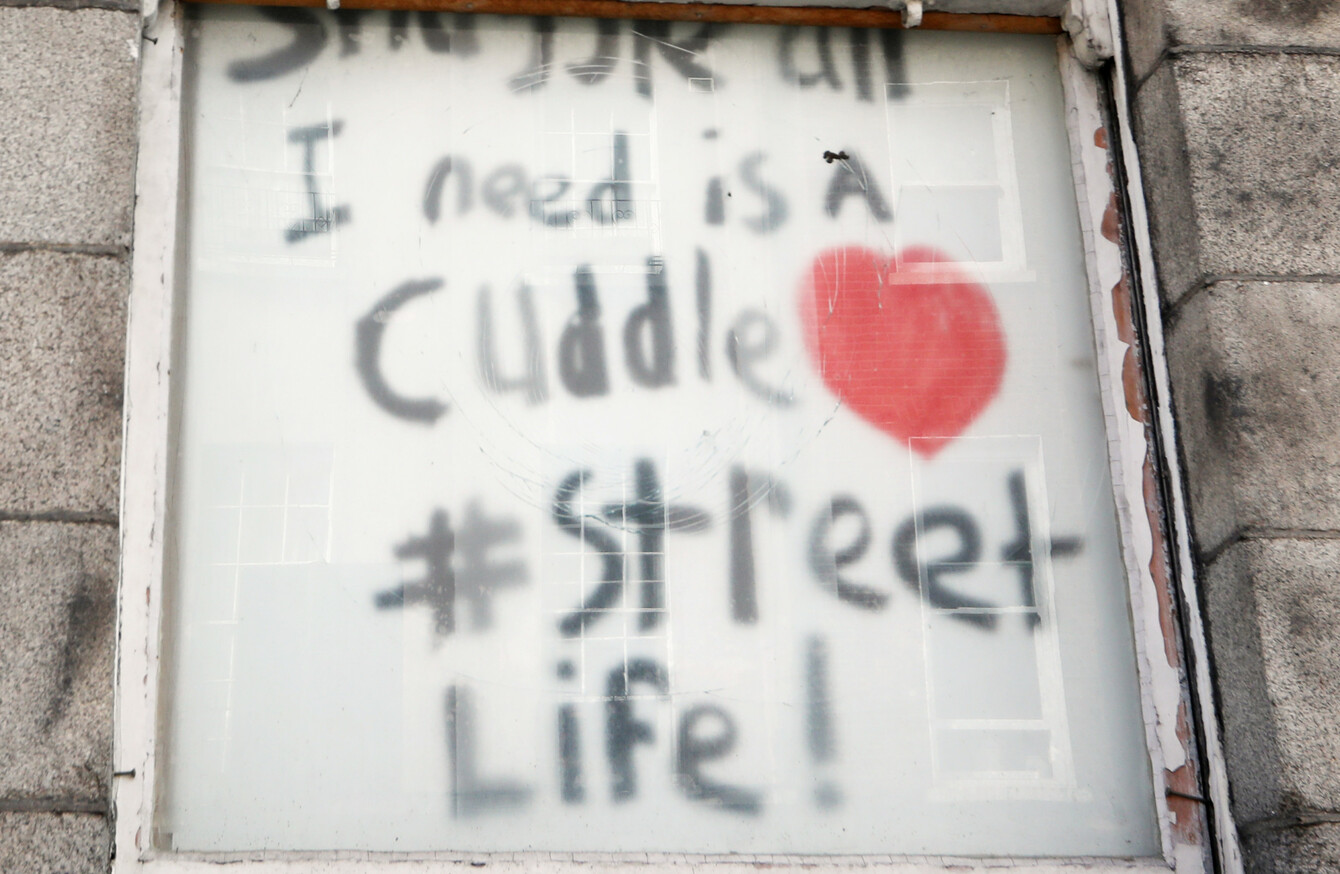 Posters outside Dublin building that had been occupied.
Image: Leah Farrell/RollingNews.ie
Posters outside Dublin building that had been occupied.
Image: Leah Farrell/RollingNews.ie
A LANDLORDS GROUP has said it is "sceptical" about Take Back the City protests and has urged those protesting about housing in Dublin to consider vacant properties elsewhere in the country.
Fintan McNamara of the Residential Landlords Association has said that the protests have added to an unfair perception about landlords that could lead to fewer entering the businesses and fewer rental properties as a result.
The Take Back the City protests have seen activists occupying vacant properties in Dublin city without the consent of property owners, often until a court order forces them to leave.
The protests have led to a several offshoot movements and has seen the issue of vacant property become a central part of the debate.
But the methods used by the activists in entering private property has also been questioned.
McNamara says that landlords generally do not like leaving properties vacant but that sometimes this is unavoidable.
He explains that the notice landlords are required to give to tenants about a change in plans for a property often means that they make plans way in advance that can lead to places becoming vacant.
"In relation to all these protests I am very sceptical," McNamara says.
"Protests and demonstrations don't build houses, don't provide accommodation. That has to be done by builders and provided by landlords."
The difficulty is that with all the negative comment about landlords at the moment and the demands that they be forced to keep tenants in the property as they're selling, it can almost halve the value of the property.
He said that these issues and others could discourage new landlords from entering the market and could worsen the problem the activists are trying to solve.
He added that there is too much of an emphasis on properties in Dublin and that increasing the occupancy of vacant properties outside the capital would make a bigger difference.
"There are properties vacant across the country, in the west of Ireland, and they're there at a very cheap rate. Communities down there would love to have an injection of population," McNamara says.
"I think the people should consider moving down to very comfortable houses and nice communities instead of concentrating on Dublin."