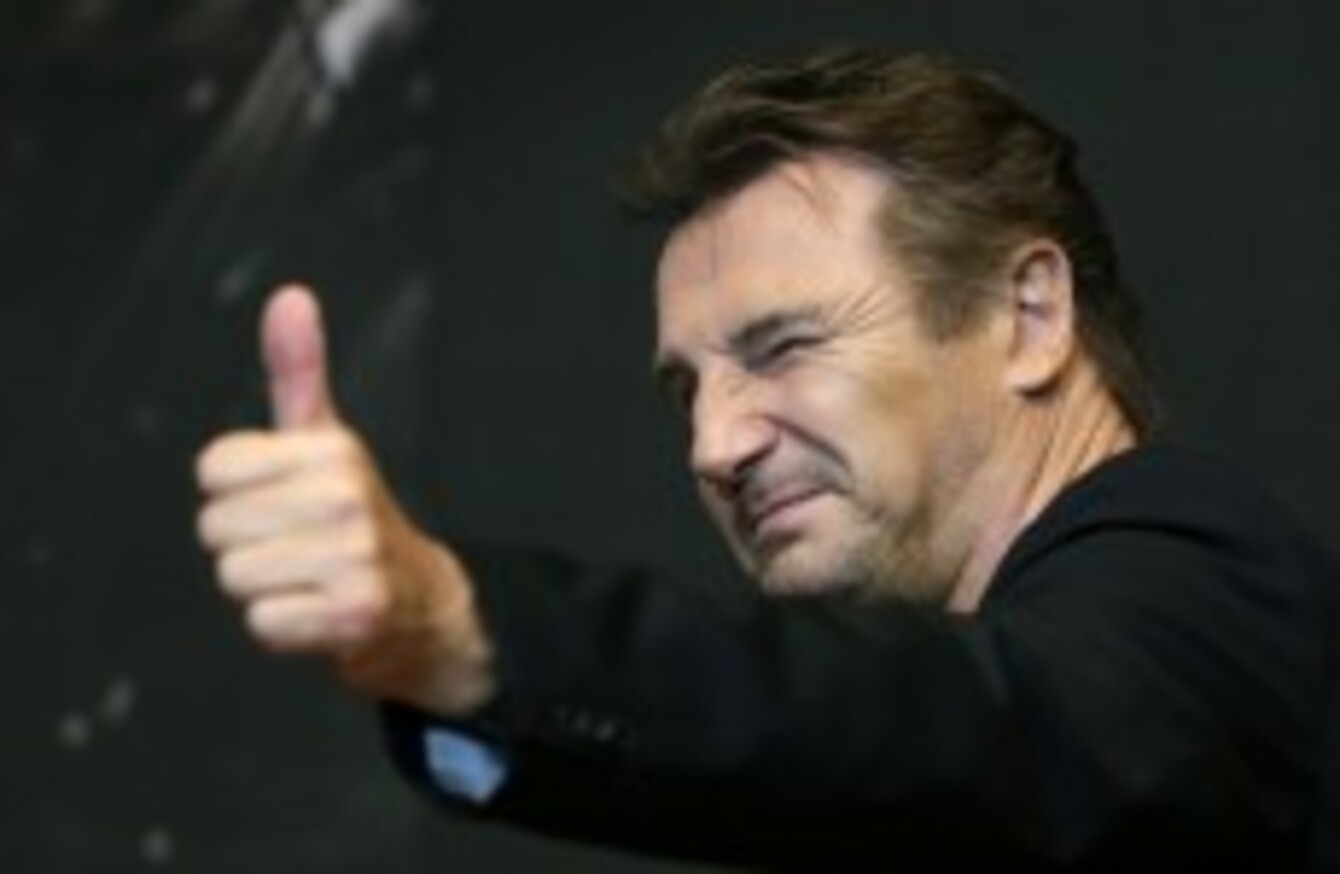 "$50 million? Not bad"
Image: AP Photo/Lee Jin-man
"$50 million? Not bad"
Image: AP Photo/Lee Jin-man
LIAM NEESON'S RETURN as ex-CIA agent Bryan Mills in "Taken 2″ easily topped the North American box office on its opening weekend, film industry estimates showed today.
The film, whose prequel relaunched Neeson as a Hollywood action star four years ago, took in a healthy $50 million between Friday and Sunday, said movie tracker Exhibitor Relations.
The plot in "Taken 2″ sees Mills kidnapped in Istanbul by the family of the Albanian gangsters who he killed when searching for his daughter, played by Maggie Grace, in "Taken." This time round, Grace searches for Mills.
In second place this weekend was "Hotel Transylvania," where animated monsters become Dracula's guests, taking in $26.3 million – down from the top spot one week ago.
"Pitch Perfect," a teen comedy-musical, was in third, up three places, with $14.7 million in takings, according to the estimates.
In fourth place, with $12.2 million, was "Looper," a mob movie starring Bruce Willis and Joseph Gordon-Levitt, just ahead of "Frankenweenie," Tim Burton's latest effort, which earned $11.5 million.