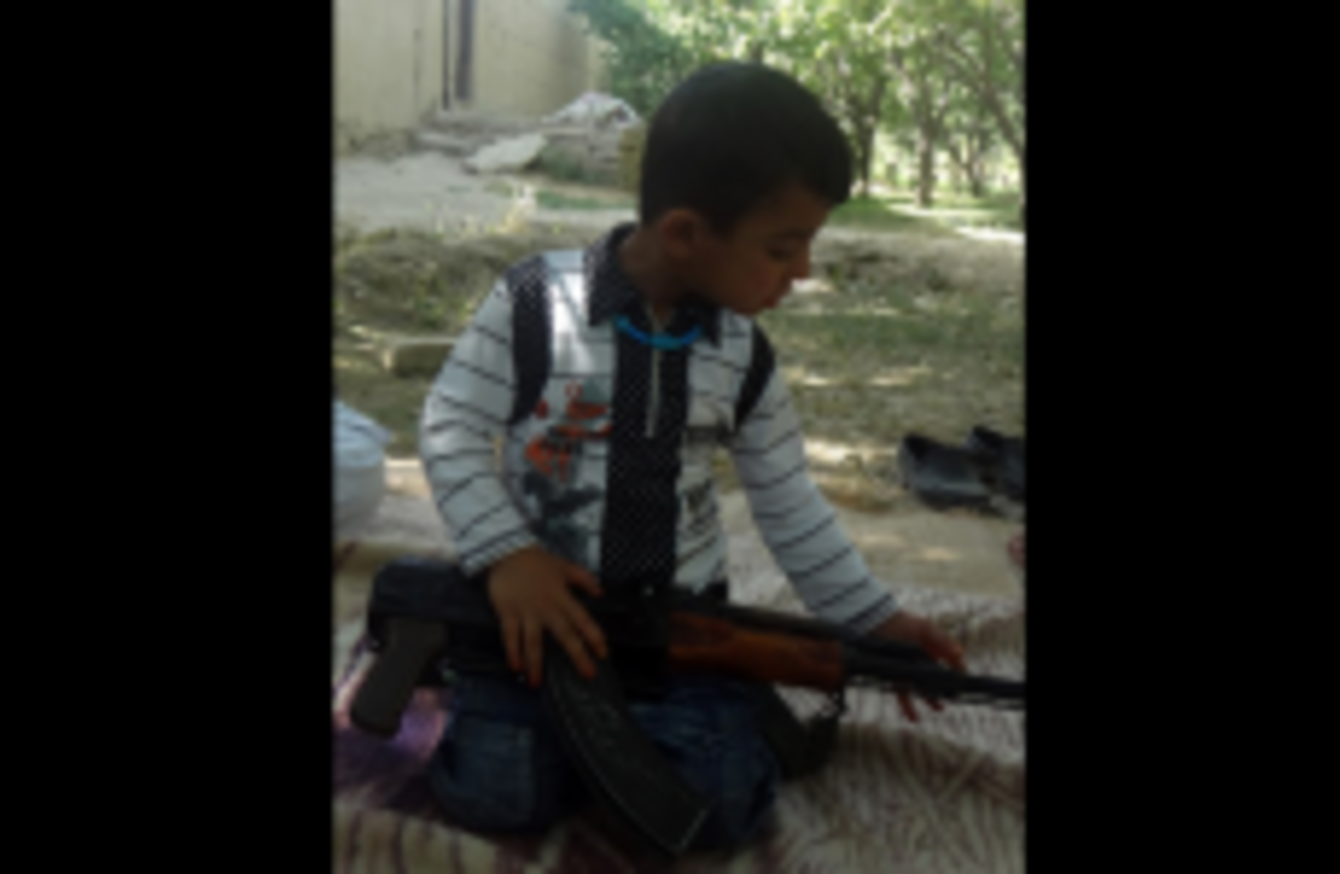 Image: BBC
Image: BBC
A YOUNG BOY featured in a BBC investigation into the Taliban is shown telling the documentary-makers he plans to use an AK47 to "shoot people".
According to the broadcaster, the three-year-old – filmed at a Taliban camp around an hour's drive from the Afghan capital – was playing with the Kalashnikov when he made the comment.
His father added that he hoped the child would become "a real mujahid", or holy warrior.
The clip is contained in a Panorama documentary 'Inside the Taliban' to be broadcast on BBC 1 at 8.30 pm tonight.
The programme also includes an interview with a Taliban leader - Said Rahman – who says the group will continue its fight until after US forces have left the country.
A BBC team spent four days at the Taliban camp in the Tangi Valley, which is known as the 'gateway to Kabul'.