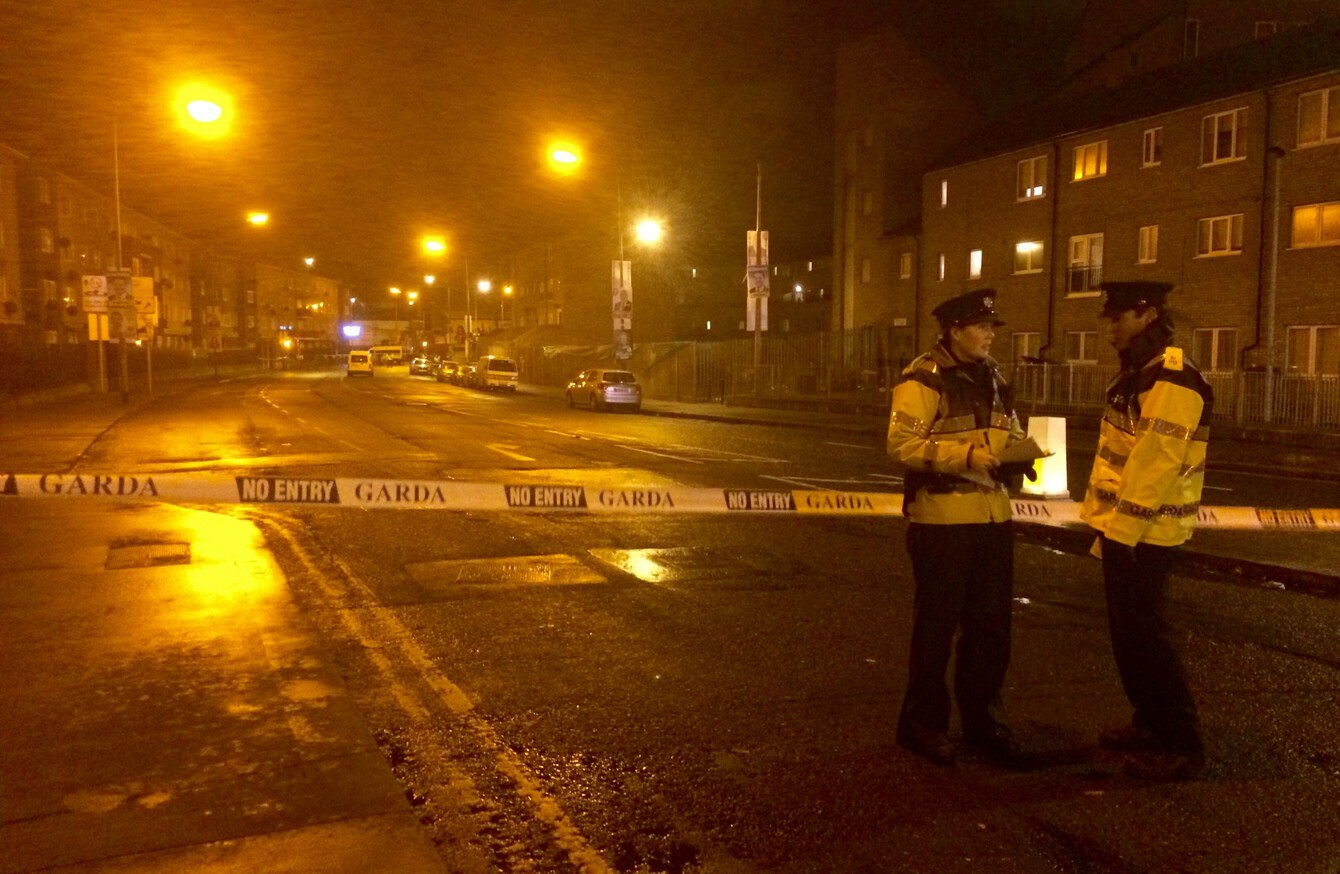 Near the scene where Hutch was shot dead.
Image: RollingNews.ie
Near the scene where Hutch was shot dead.
Image: RollingNews.ie
SHORTLY AFTER IT emerged that Eddie Hutch Senior was shot dead last night there were reports of shots being fired in Tallaght.
Hutch, brother of Gerry 'The Monk' Hutch, was shot dead at his home on Poplar Row in the North Strand, Dublin 3 at 7.45pm. Four men fled the scene in a getaway car.
There were subsequent reports of shots being fired in Park Hill in the Kilnamanagh area of Tallaght.
Local Labour councillor Mick Duff told TheJournal.ie the recent gangland shootings have "sent a shockwave through the community".
Following on from the shooting in the city there is a sense of fear. People are very concerned as to where they'll strike next.
"The danger here is that there are innocent people going about their business, they don't know what's going on, they're horrified."
A Garda source told us that local gardaí received a report of shots being fired in Tallaght, but "there doesn't seem to be any substantive evidence to suggest that there was a shooting there".
"People are afraid it will come to their neighbourhood, but I don't blame them," Duff said.
Retaliation 
Hutch, known to gardaí but only for minor crimes in the past, was an uncle of Gary Hutch who was shot dead in Spain last September.
The younger Hutch's assassination is being blamed for kicking off the current wave of trouble.
It's believed that last night's northside shooting is a retaliation for Friday's attack at the Regency Hotel in nearby Drumcondra.
David Byrne, an associate of the Kinahan crime gang, was shot dead during a boxing weigh-in when a gang of six men stormed the hotel.
Garda sources have told TheJournal.ie that the shooting could spark the beginning of a "war" the likes of which "haven't been seen before" between the Kinahan and Hutch gangs.
- with reporting by Clíodhna Russell