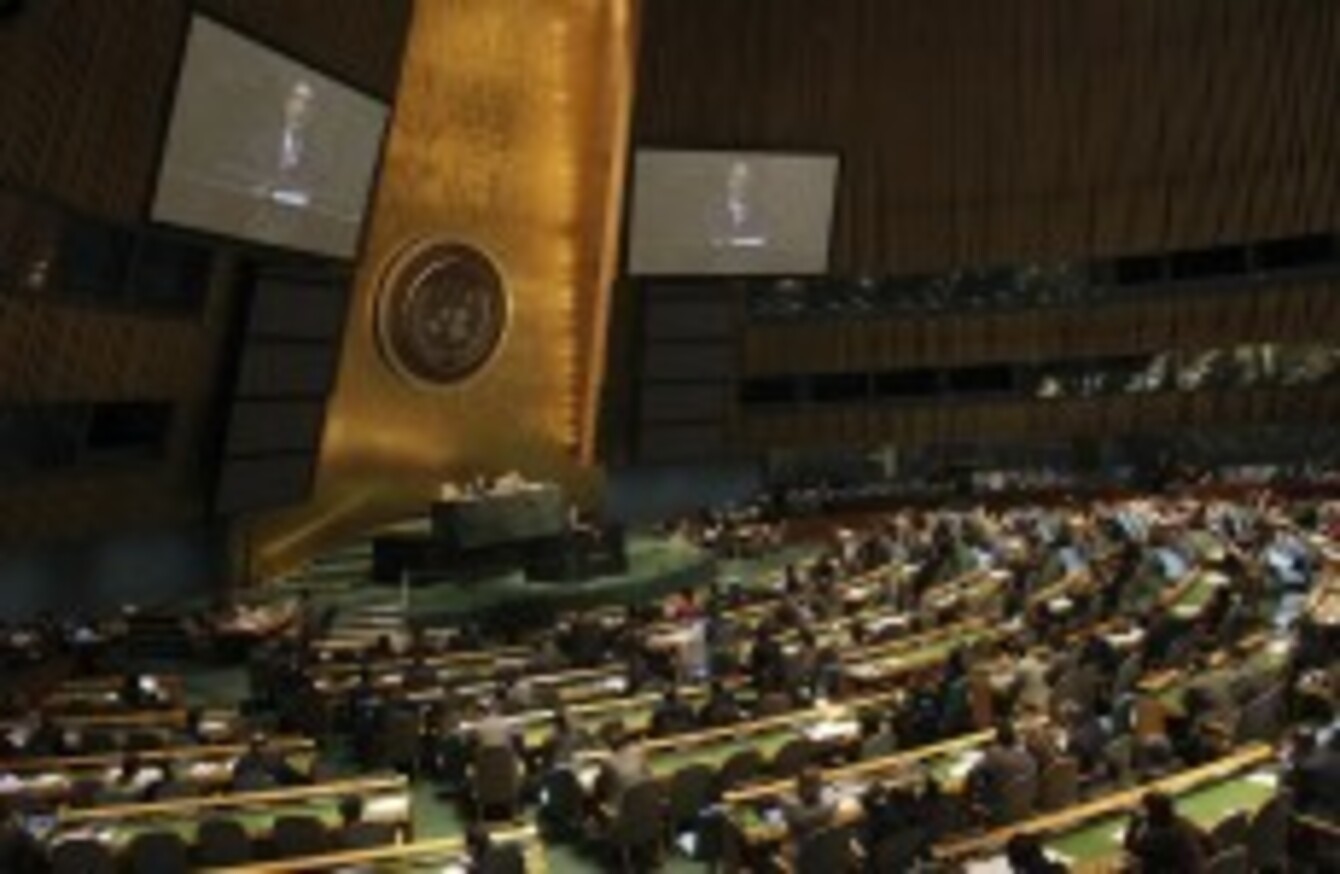 Image: Mary Altaffer/AP/Press Association Images
Image: Mary Altaffer/AP/Press Association Images
THE TÁNAISTE EAMON Gilmore will outline Ireland's foreign policy priorities in a speech to the United Nations General Assembly (UNGA) in New York this week.
Gilmore, who is also the Minister for Foreign Affairs, will be outlining to an international audience the steps his government is taking to improve the economy as well as holding discussions with Irish groups in New York.
The 66th UNGA gets underway tomorrow with the week-long gathering of leaders from around the world billed as an opportunity to discuss the latest international issues.
The Arab Spring, the humanitarian situation in the Horn of Africa and the global economic crisis are expected to be on the agenda but one issue likely to dominate will be Palestine's attempts to secure full recognition as an independent state, a move that is opposed by Israel and the US.
Speeches from the UN general secretary Ban Ki Moon and US president Barack Obama will also be closely monitored.
Gilmore said today: "This year's General Assembly comes  at a critical time in international affairs.
I look forward to setting out Ireland's foreign policy priorities and our views on these issues in my speech to the General Assembly.
Gilmore will also be participating with Ban Ki Moon and US Secretary of State, Hillary Clinton, in a what's been billed as a "High Level Summit on Nutrition", which is a follow-up event to the Hunger Summit which Ireland and the US co-hosted last September.
Minister of State for Trade and Development, Jan O'Sullivan, will also participate in this event, the Department of Foreign Affairs said.
Also on the Tánaiste's agenda will be presenting the first certificate of Irish heritage to the family of Joseph Hunter, a New York fireman, who lost his life when responding to the terrorist attacks on the World Trade Centre in the city, ten years ago.