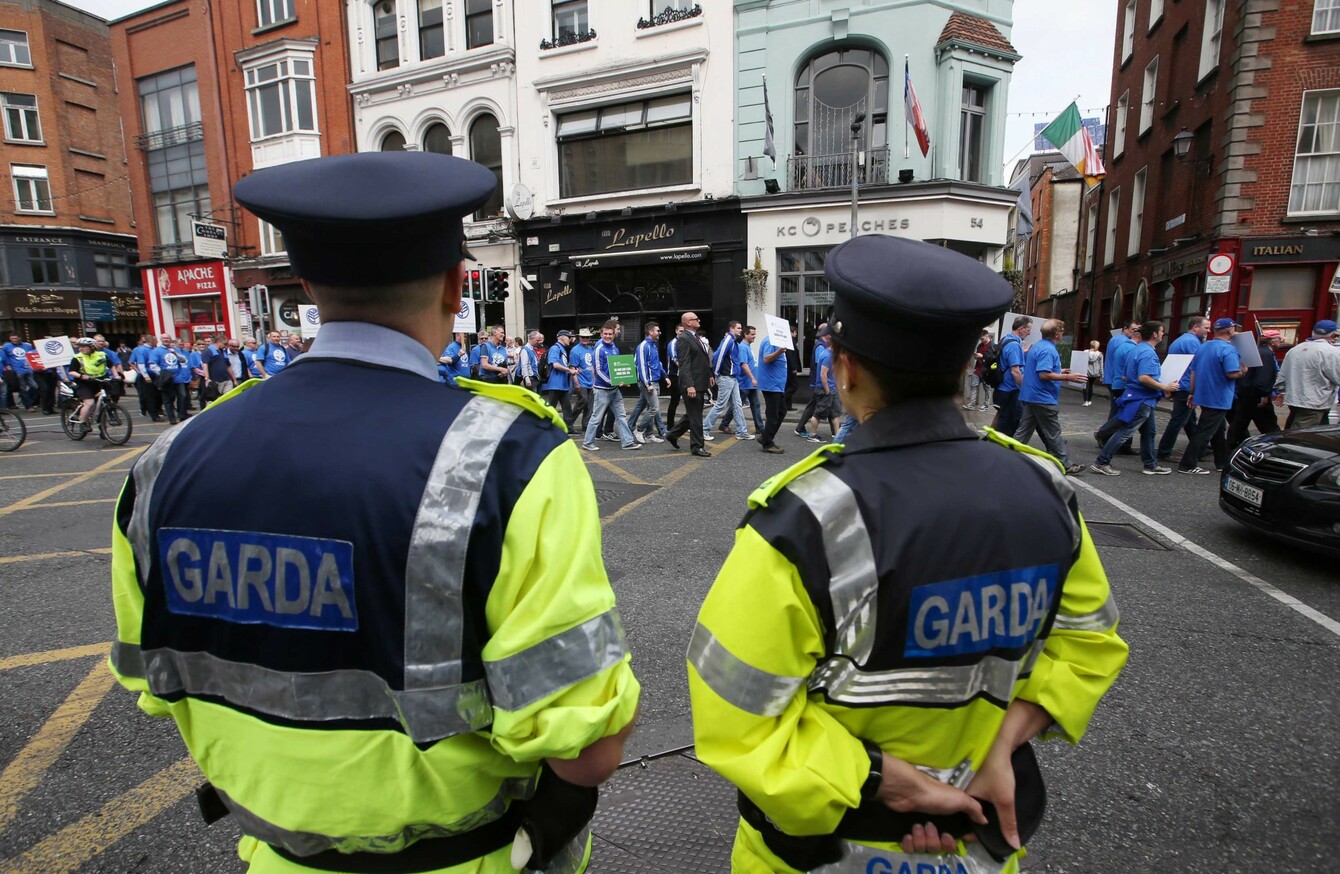 Image: Sam Boal
Image: Sam Boal
TAOISEACH ENDA KENNY has confirmed the Tánaiste Frances Fitzgerald has recently received correspondence from a member of the gardaí under whistleblower legislation.
The confirmation comes after a report in The Irish Examiner today by Mick Clifford which stated a report was made under the Protected Disclosures Act 2014 alleging that garda management orchestrated a campaign to undermine and attack the character of a whistleblower.
Taoiseach Enda Kenny told the Dáil today that he was aware of today's newspaper report about attempts to undermine the whistleblowers "through encouraging officers to attack his character, creating an intelligence file on him, monitoring his activities on the PULSE system, making false allegations about his character and briefing elements of the media and selected politicians in a similar vein".
Protected disclosure 
He confirmed Fitzgerald had received the report and is examining the contents.
Let me confirm for the House that the Tánaiste has recently received correspondence from members of the Garda Síochána under the Protected Disclosures Act 2014, which is now being considered.
The Tánaiste will consider now how best to proceed in relation to these protected disclosures and take whatever action may be deemed appropriate.
Kenny said that Minister Fitzgerald also referred the matter to the independent Policing Authority.
"It will make its views known," said the Taoiseach.
He added that he has not seen the correspondence or the report, but said:
"… it may well be there are matters here beyond what would be a normal GSOC analysis or investigation."
Undermining the whistleblower
Fianna Fáil leader Micheál Martin said he was very concerned about reports that whistleblowers were being "strategically undermined and under attack, both their personal and professional reputations at the instigation of senior garda management".
Disclosures have now been made to that effect by a senior officer of the force, that essentially, this campaign involved dissemination of texts across a range of gardaí; the opening of an intelligence file on the whistleblowers; undermining the whistleblowers in relation to their character.
In essence, it was a character assassination attack… this was organised and that people who engaged in it were engaging in it under instruction.
Martin said the matter "demands a fairly dramatic response from government".
Kenny was also keen to highlight the importance of confidentiality in relation to protected disclosures.
While Martin agreed with the Taoiseach he said the activity "goes beyond that and cuts to the very heart of how a police force should be operating".