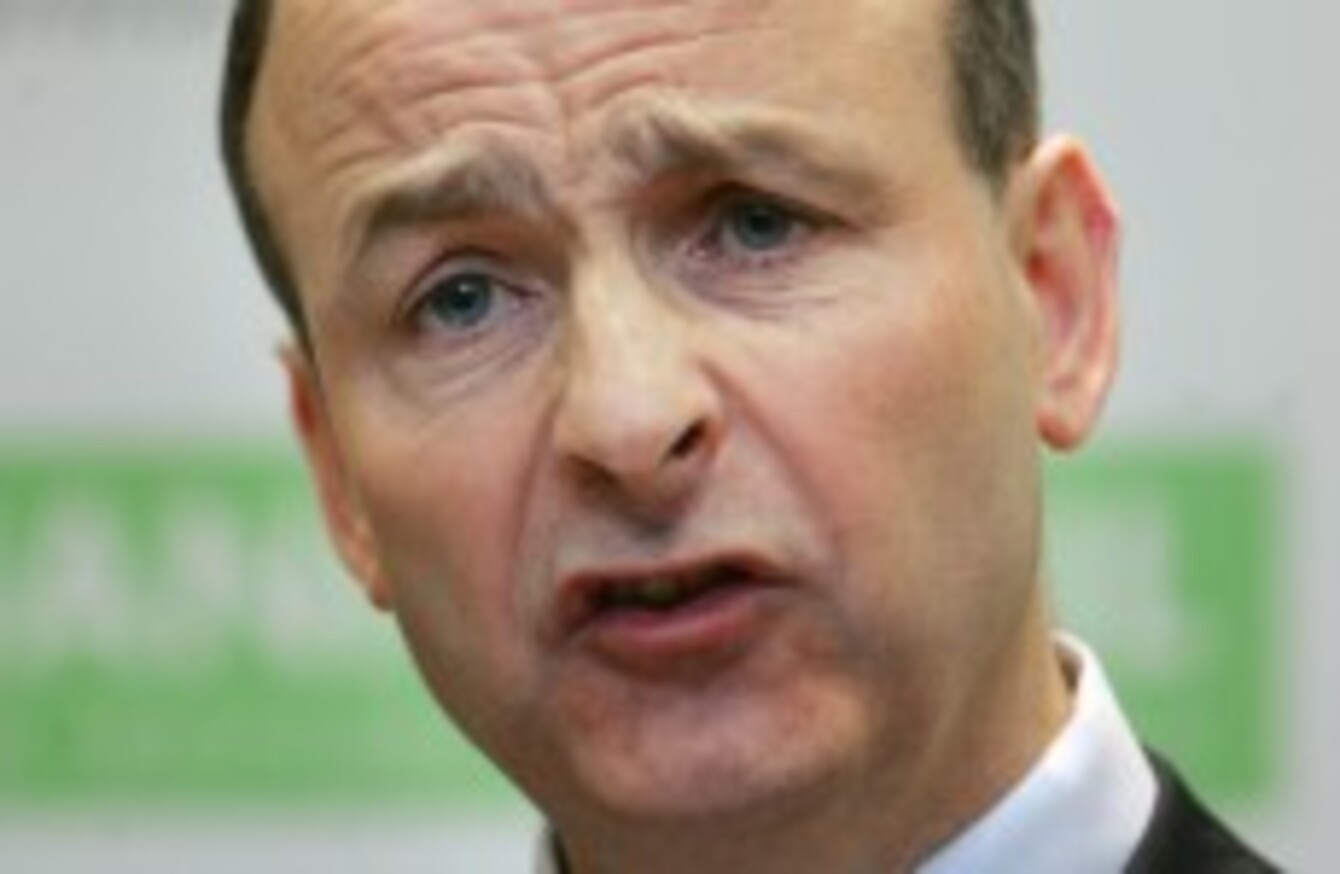 Micheál Martin at a press conference earlier today.
Image: Sam Boal/Photocall Ireland
Micheál Martin at a press conference earlier today.
Image: Sam Boal/Photocall Ireland
FIANNA FÁIL LEADER Micheál Martin believes Taoiseach Enda Kenny's appearance with businessman Denis O'Brien at the ringing of the New York Stock Exchange (NYSE) bell this week should not have happened.
Martin was speaking at a press conference today in which he responded to the findings of the Mahon Tribunal and the decision to recommend the expulsion of former taoiseach Bertie Ahern and minister Padráig Flynn from the Fianna Fáil party.
He was responding to a question about the government's handling of the findings of the Moriarty Tribunal which reported a year ago yesterday and Kenny's appearance with O'Brien and over a dozen other businessmen and women at the ringing of the NYSE bell on Monday.
"My criticism of the government's response to Moriarty, I think it was a 48-hour wonder a year ago. The allegation was extremely serious: the most lucrative commercial licence ever awarded by a government decision was flawed, rushed, wrong.
"That there was a pattern of fundraising targetted at those who were making the decision including five or six government ministers who are in the present cabinet. I think there are serious questions there in terms of that response."
Enda Kenny (centre) rings the NYSE bell on Monday. Denis O'Brien appears third from the left. (Photo by Ben Hider/NYSE Euronext)
He said he did not think the it was appropriate for Kenny to appear on the same platform as O'Brien, saying that while he was not aware of the specifics of the event in New York, "I certainly think it shouldn't have" happened.
The Moriarty Tribunal found that former Fine Gael Communications Minister Michael Lowry had an "insidious and pervasive" influence over the awarding of a second mobile phone licence to O'Brien's company, Esat Digifone, in 1996.
It found that the current independent TD Lowry received financial payments from businessman O'Brien following the awarding of the licence. Martin said that all political parties had to "dramatically change our approach to how we fund politics."
"I would accept that the culture was wrong and I think all parties engaged in that and still do to this present day and have, up to very recent times, continued to do so," he added.