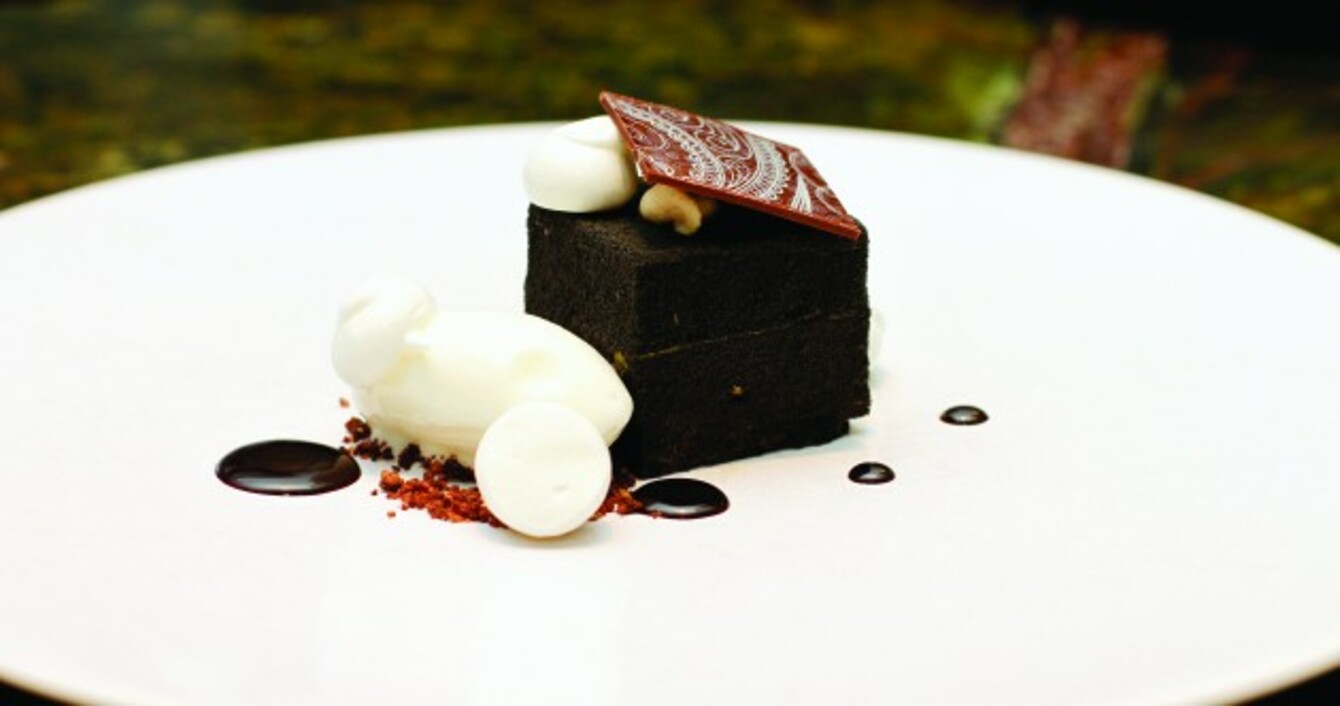 THE RESTAURANT SCENE in Dublin is the most competitive it has been in the last number of years.
Barely a week goes by that a new eatery isn't opening around the corner, which is twinned with the popularity of Taste of Dublin, which is celebrating its tenth anniversary this year.
The festival showcases plenty of homegrown talent, with restaurants such as Pichet, Saba, Matt the Thrasher and The Port House all taking part.
So, what's it all about? 
Well, food, but not just any old food, great food that is available right on our doorsteps and up and down the country.
During the recession, the tourism and hospitality business struggled. In 2011, in a bid to stimulate growth in the sector, the government lowered the VAT rate to 9%. The festival is a good showcase of the restaurants that have established success in the city in recent years.
Recently there has been a resurgence in the sector, particularly in the capital.
Ross Lewis, an Irish Michelin star winning head chef and co-owner of the restaurant Chapter One and Taste of Dublin 2015 ambassador, said the restaurant scene in Dublin has become a lot more competitive, with new and interesting ventures opening up all over the city.
"It's the most competitive I've seen it in the last three years," he said, stating that there are 3,000 more seats in the city now than there was back then.
Are we eating out more? 
The Restaurant Association said there has been a boost in Dublin, with the equivalent of ten 100 seater restaurants opening in the Georges Street, Fade Street and Drury Street 'square'," said Adrian Cummins, CEO at Restaurants Association of Ireland.
"I've never seen as much new competition in the market. Everyone seems to want to open a restaurant in Dublin," he said.
While he said the boost in the capital is to be welcomed, the success is not being felt by everyone in the sector.
"Parts of the country are not benefitting. There has been slow progress in rural areas and in the midlands. We are only back to 2007 or 2008 levels – so let's not get carried away here," said Cummins, who said parts of the west and areas around the Shannon region are feeling "left behind".
While he said Taste of Dublin is a good way to showcae businesses in the capital that are thriving, he said commercial projects like Taste of Dublin, and other government initiatives are needed, not just in Dublin, but nationwide, so as to display the full picture of the great restaurants Ireland has to offer.
What's there to do at Taste of Dublin?
There will also be award-winning chefs such as Le Gavroche's Monica Galettini, who makes a regular appearance on Masterchef and Michael Roux Jr, who is also the executive producer of Saturday Kitchen.
Homegrown talent will also be doing talks and demonstrations. Household names like Nevin Maguire, Oliver Dunne, Kevin Dundon and Rachel Allen will also be on hand to tell you their tips.
There's also lots more to see and do, like creating your own flavoured vodka or gin at Lille's Bordello Labratory. It's sister company the Dingle Distillery will also be at the festival offering people a taste of their Ginito cocktail made from fresh ingredients.
#Open journalism No news is bad news Support The Journal

Your contributions will help us continue to deliver the stories that are important to you

Support us now
Barry's Tea is collaborating with Chapter One at The Barry's Tea and Chapter One Dessert Bar will feature four mouth-watering, tea-inspired desserts, made exclusively for the festival.
On Sunday, culinary masters Derry Clarke of l'Ecrivain, Kevin Hui of China Sichuan and Warren Massey of Drury Buildings will be providing food and drink at Console's VIP tent.
"The Console VIP ticket at €25 is really great value. Not only will people be enjoying our tasty treats and all the foodie attractions at Taste of Dublin, they will have access to the VIP tent and they'll be supporting a really great cause in the process," said Derry.
Chefs will be taking part in the Taste Theatre throughout the day, as well as Life's Table Talks with top chefs.
There is also live entertainment from Smash Hits and Spring Break and plenty of exhibitors to purchase produce from.
Taste of Dublin is taking place at Dublin's Iveagh Gardens from 11-14 June.