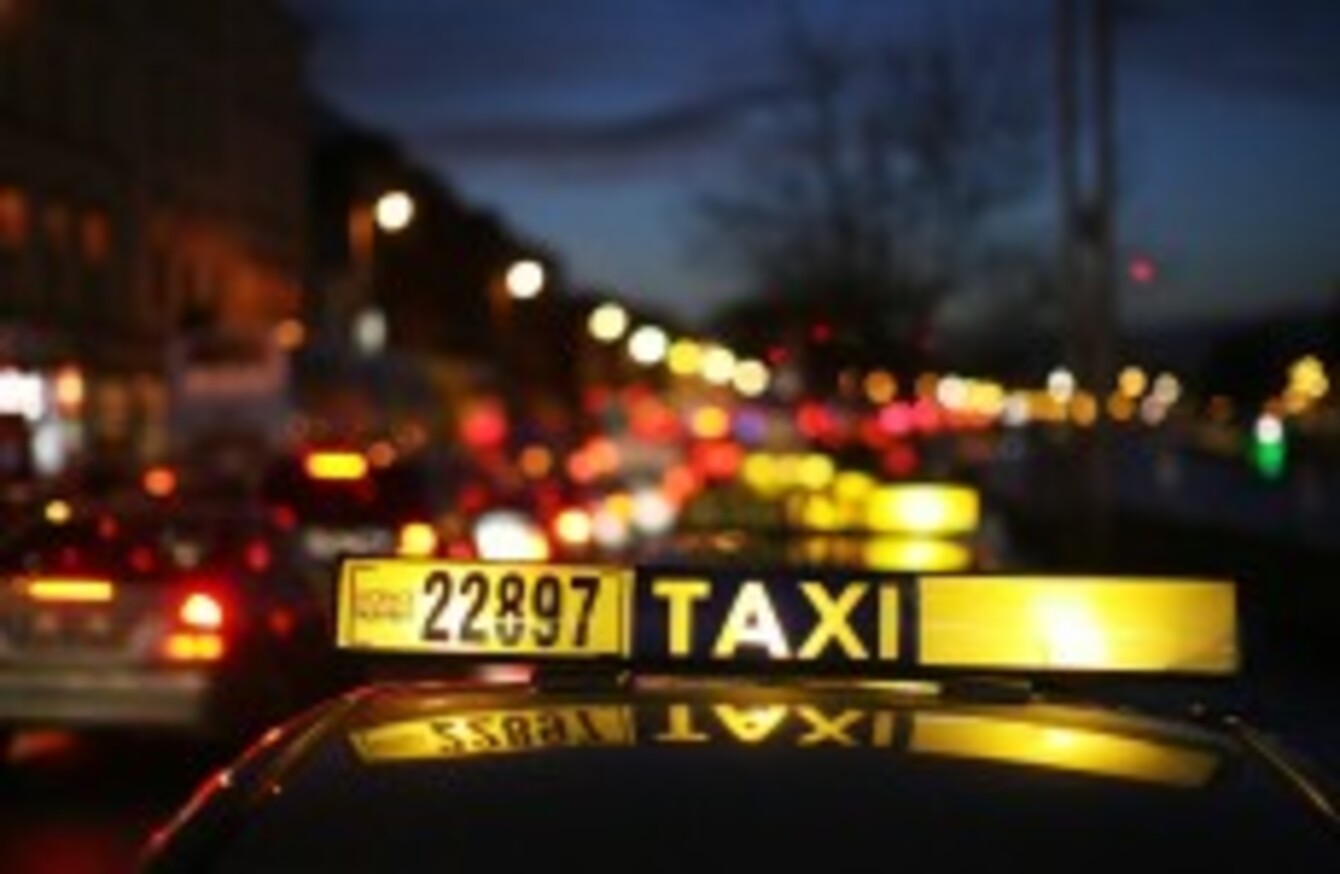 Image: James Horan/Photocall Ireland
Image: James Horan/Photocall Ireland
A TAXI OPERATORS' group has said it is "not aware" of a problem with racist abuse against black drivers, after a man was jailed for a racist attack on a Nigerian taxi man.
John Usher, president of the Irish Taxi Drivers Federation, said that all taxi drivers regularly suffer verbal abuse as "part and parcel of the job", and that assaults were on the increase. But he said he was not aware of a wider problem of racism against black drivers.
Usher was speaking after a man was jailed in Ennis, Co Clare for assaulting Nigerian driver Bartholomew Omoifo, knocking out two teeth and calling him racial slurs. Omoifo told a court that he experienced racist abuse "every day" while working, the Irish Independent reports.
But Usher told TheJournal.ie: "I'm not aware that Nigerian drivers or other drivers are getting racial abuse from anybody. I haven't received complaints of that nature. I may have had two, over three years."
He stressed that the ITDF was "totally opposed" to racial abuse of any kind.
The Immigrant Council of Ireland, which recently compiled a report on the experiences of people from different ethnic backgrounds working on public transport, has warned that racism from passengers is a widespread problem. ICI chief executive Denise Charlton said:
Unfortunately, for migrants here – and particularly for black people – racist abuse and intimidation is a feature of everyday life. Many of those to whom we spoke are subjected to racist incidents four or five times each day.
The ICI said there should be tougher sentencing for racially aggravated crimes.
Taxi drivers believe that assaults against them are on the increase, John Usher said. "You're not safe" as a driver, he said. "You don't know who you're driving these days. And the women are just as likely to attack you as the men."
He said that the ITDF was not able to compile statistics on the number of incidents, but there was a steady flow. "It's very seldom a week goes by when you don't get an incident with someone in a taxi," he said. "Some weeks there could be ten or twelve."
Last November taxi driver Moses Ayanwole died after being assaulted in his car on Pearse Street in Dublin. It is not known whether the attack was racially motivated.
In the Immigrant Council of Ireland's recent report, a number of black bus drivers and Luas workers said they had been subjected to racial slurs from passengers including "black bastard" and "monkey".