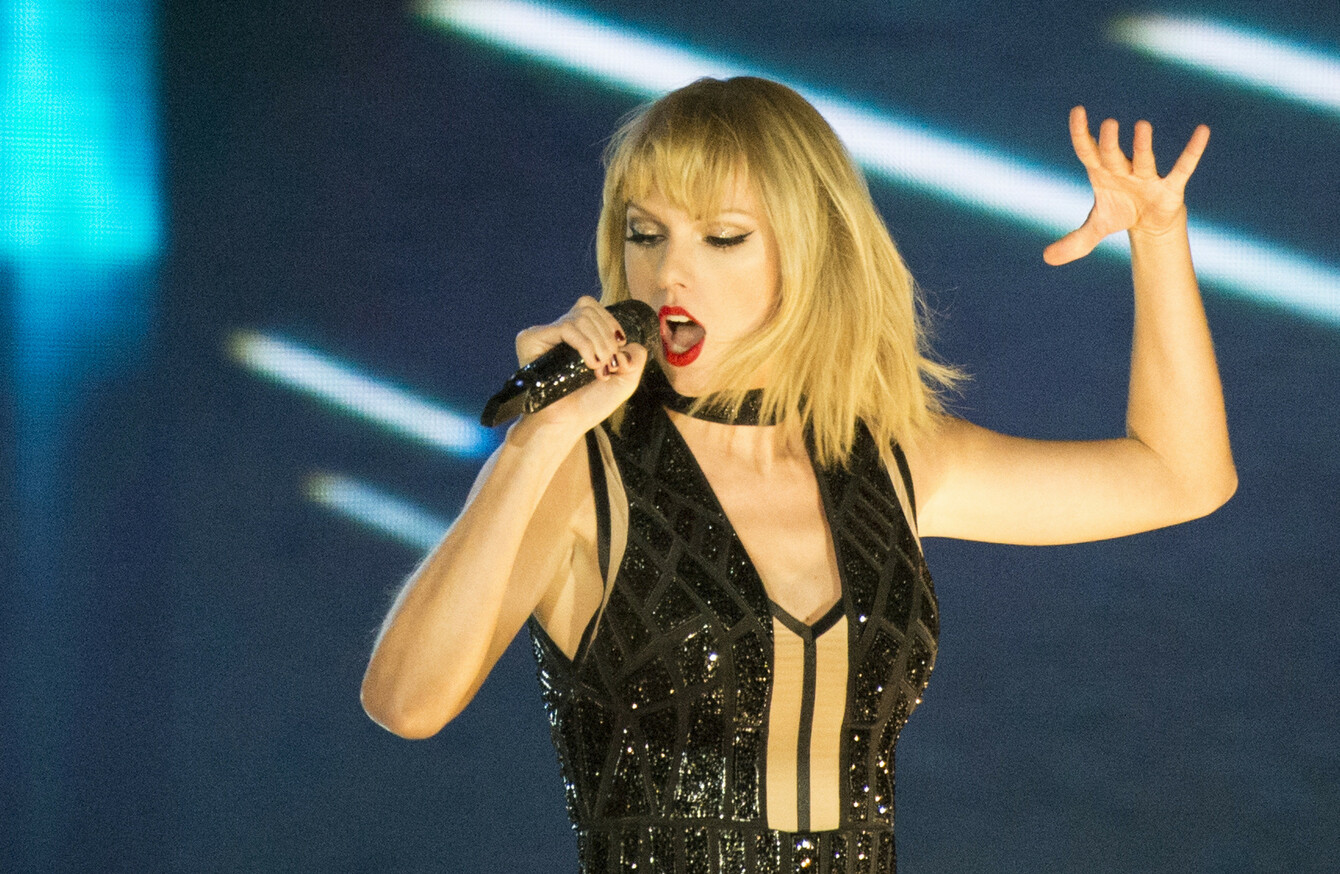 Image: Hoss McBain via PA Images
Image: Hoss McBain via PA Images
POPSTAR TAYLOR SWIFT appeared in court this week in a court case pitting her against a DJ accused of groping her at an event.
Swift sat with her lawyers in the courtroom while eight jurors were selected yesterday, a court employee confirmed to AFP.
The 27-year-old could take the stand to give details of the alleged assault during a meet and greet four years ago.
Swift says radio DJ David Mueller grabbed her buttock during a visit backstage at the Pepsi Center in Denver in June 2013 before a concert.
Mueller was sacked two days after the allegations by his local employer, radio station KYGO.
He launched a lawsuit against Swift in September 2015, alleging that she should have called the police rather than his managers and that she had caused him to lose his job and salary.
Mueller accuses Swift's aides of calling the radio station to demand his firing the day after the encounter, according to court documents.
Mueller said in the lawsuit he was aware of an incident but said it was one of his friends who had touched her inappropriately and then bragged about it.
Swift has counter-sued for sexual assault, saying she was "forced to start a one hour concert before 13,000 fans while still in distress after being so inappropriately touched."
A photo published by the TMZ celebrity news website showing Swift posing between Mueller and his girlfriend is expected to be among the key pieces of evidence.
In the image, the DJ's hand is level with the popstar's backside but it's not clear if he is touching her.
Swift testified at a deposition that she is certain Mueller intentionally grabbed her.
Mueller denies it and is suing the singer-songwriter for $3 million (around €2.5 million) while Swift is seeking a symbolic $1 and a ruling that holds him responsible.
The Shake It Off and Bad Blood singer argues that a verdict in her favour will serve as an example for other women who might fear coming forward in similar circumstances.
Opening statements are expected today. The trial is expected to last about nine days.