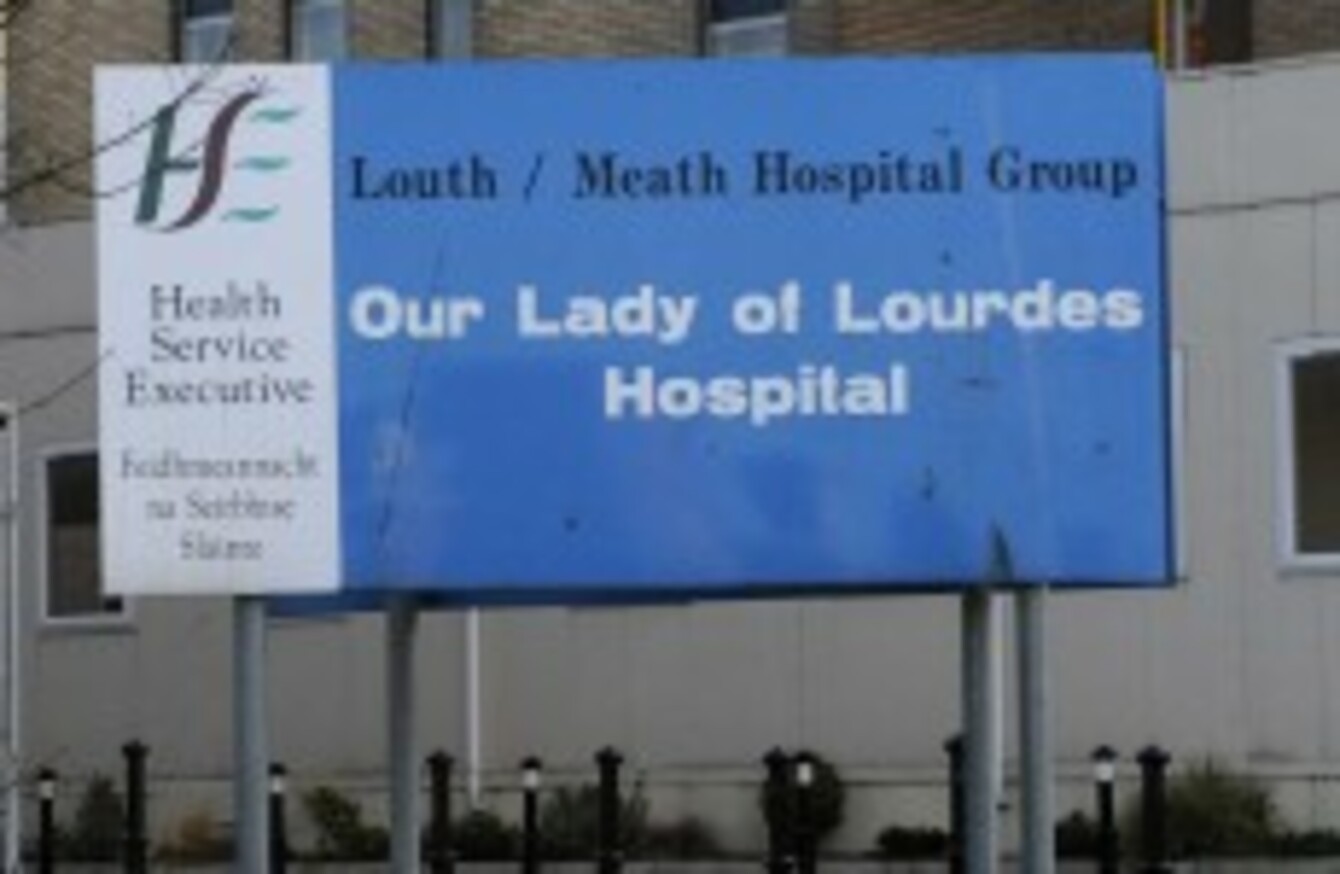 Our Lady of Lourdes Hospital in Drogheda (File photo)
Image: Sasko Lazarov/Photocall Ireland
Our Lady of Lourdes Hospital in Drogheda (File photo)
Image: Sasko Lazarov/Photocall Ireland
A GROUP OF TDs and Senators have called for an inquiry to be held into allegations of sexual abuse at Our Lady of Lourdes Hospital in Drogheda.
The cross-party group of politicians from Louth, Meath, Cavan and Monaghan have asked the Taoiseach to initiate an inquiry into the long-standing allegations of abuse at the hospital.
The abuse is alleged to have occurred between 1964 and 1994.
Labour TD Gerald Nash, the leader of the informal group, said that the allegations had never been examined properly.
"These series of extremely serious allegations have never been examined in a comprehensive fashion despite the fact that the first series of complaints were made to the Gardaí and health authorities some considerable time ago," said Nash.
The Louth TD said that the inquiry would need to look at the role of the then hospital management body; the North Eastern Health Board; and other authorities who had been handling the issues.
Sinn Féin leader Gerry Adams said that victims had campaigned for decades for an inquiry:
"They seek truth and justice and to have their stories heard. This government has a responsibility to ensure they get it".
Adams pointed out that Fine Gael and Labour had criticised the Minister for Health for refusing to hold an inquiry in 2009 – and called on the current government to rectify this.
"The Taoiseach now has the power and authority to do what wasn't done then – to right a grevious wrong".