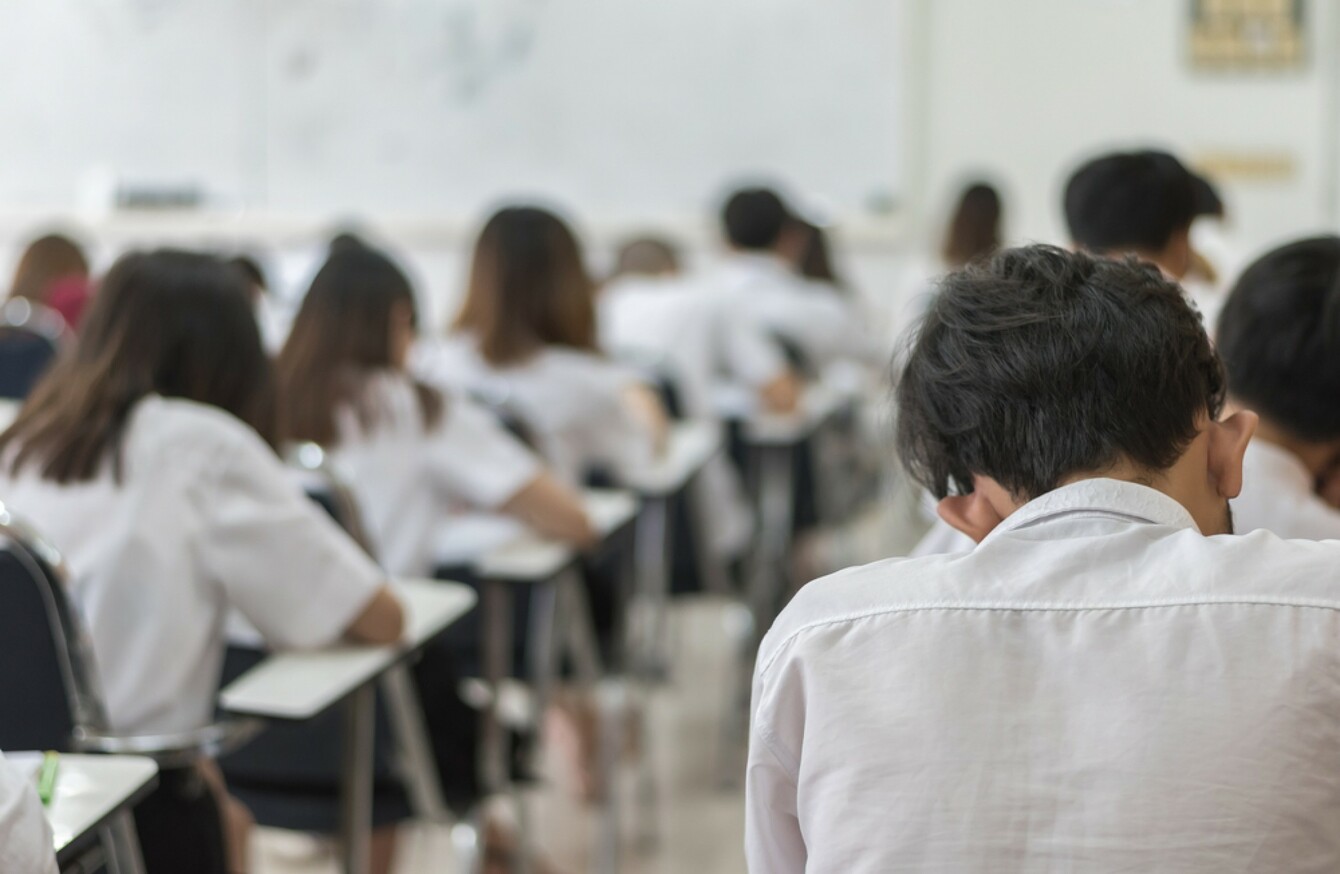 Image: Shutterstock
Image: Shutterstock
THE BUSINESS OF luring teachers to work abroad is all about playing off the 'FOMO', or fear of missing out, factor.
So says Garrett O'Dowd, director and co-founder of recruitment firm Teach and Explore, which specialises in hiring teachers for schools abroad.
"The story is getting out that Abu Dhabi and Dubai are not like Saudi Arabia," he told Fora. "You can go and have a bit of fun, you can drink and there's a really good Irish community there."
Thanks to Instagram and other social networks, teachers considering work abroad can see from pictures posted by their friends in the Gulf that the living is good there.
That said, it's not just the trendy lifestyle that makes the move to Dubai and elsewhere attractive. The biggest drawcards, O'Dowd said, are easily the tax-free salaries, generous bonuses, free accommodation and medical coverage.
There's also an opportunity to fetch up to €60 an hour for doing work in grinds schools that offer extra lessons outside normal school time.
"In Ireland, the people who normally only do grinds are Leaving Cert and Junior Cert," O'Dowd explains.
"Over there (in UAE), kids as young as four or five are doing them. It's because the parents think having wee Muhammad in doing grinds for two hours after he has already done five hours of school will do him good."
New curriculums
The perks offered by employers in the emirates are well-documented at this stage, which is why Teach and Explore has seen a big influx of experienced teachers applying for jobs on its website, not just graduates who can't get a permanent contract at home.
O'Dowd said the firm has seen an increased number of applications from teachers with up to 15 years experience. Many are looking to move abroad so they can save for a deposit to buy a house or pay off a mortgage that has fallen into arrears.
Despite the financial perks, teaching abroad is tough, O'Dowd said. As well as adapting to a foreign culture, teachers are expected to get to grips with an unfamiliar curriculum and put in a lot of hours.
International schools are "treated like businesses", he said, with employers expecting staff to "hit the ground running" to deliver results.
"There's more demanded of you," he said. "Some schools would give you two weeks of training before you actually start up. They expect you to have your lesson plans ready. Some will expect you to take on extra curricular activities like homework clubs."
He also said "you can't go running to your union rep" if things get tough.
Word of mouth model
Those cultural nuances inspired O'Dowd to set up Teach and Explore four years ago with his business partner, Eoin Bolger.
When the two were teaching in Abu Dhabi, they found they were spending a lot of their evenings answering emails from teacher friends in Ireland who were curious about moving abroad.
"We realised that we should approach the schools ourselves and try and source teachers for them," he said.
Today, Teach and Explore advertises jobs in the Middle East, Asia and London, and hosts recruitment events where candidates can meet "brand ambassadors" from schools to ask for tips ahead of job interviews. The company makes money by charging a commission to the schools for each new hire.
O'Dowd claims that the firm has spent very little money on advertising and instead relies on referrals and word of mouth.
Competitive field
Greg Rogan's Expat Teaching Recruitment, which mainly recruits into the Middle East, works on a similar commission-based model.
"We've been around six, seven years," he said, "so we have a pretty good reputation in the circles that we work in."
When asked how much money is to be made from offering recruitment services to foreign schools, Rogan said some contracts can be very lucrative. It depends on what the client is looking for.
"We have been involved in a project before where we've done everything for the client except make the formal job offer," he said.
"We would be involved in sourcing (candidates), initial screening, initial interview. We've even done psychometric (aptitude) tests for some of the higher end employers."
Meanwhile, other clients simply look for a CV collection service.
When asked whether his company was profitable, Rogan said: "Nobody stays in business if they're not able to make it worthwhile."
#Open journalism No news is bad news Support The Journal

Your contributions will help us continue to deliver the stories that are important to you

Support us now
Meanwhile, O'Dowd said his company is currently in the process of moving its affairs from Abu Dhabi to Ireland, but when it files accounts here, it will be "profitable form the off".
Competitive field
Rogan said the educational recruitment sector is being "more and more competitive" with general recruiters operating in the same field.
However, he said his firm has an edge over those larger companies because it can more easily identify "who the reputable employers are, which tends to be the biggest challenge, especially in the Middle East".
"There would a lot of companies (in the Middle East) that would change names as a result of some previous bad management," he explains. "There would be some other firms that don't have that experience so they might not know the background of the companies that are trying to take people on."
Rogan, whose father was a principal at Saudi Arabian school, said teachers here are attractive to foreign employers largely because of Ireland's neutral history.
"They tend not to have a sensitive history towards some of the regions where they might be teaching," he said. "With an American teacher, there is more of a possibility that somebody in the classroom might start a discussion that administrators of the school might not want happening in the classroom."
O'Dowd agreed that Irish teachers are "highly regarded around the world".
"We're very adaptable, we're culturally sensitive. We emigrate well, I suppose," he said.
That said, one thing that does go against Irish teachers, Rogan notes, is "our reputation with alcohol".
"That would never be put into a job description, but there can be a stigma. Employers would be wary of younger teachers, especially in Dubai."
Written by Conor McMahon and posted on Fora.ie