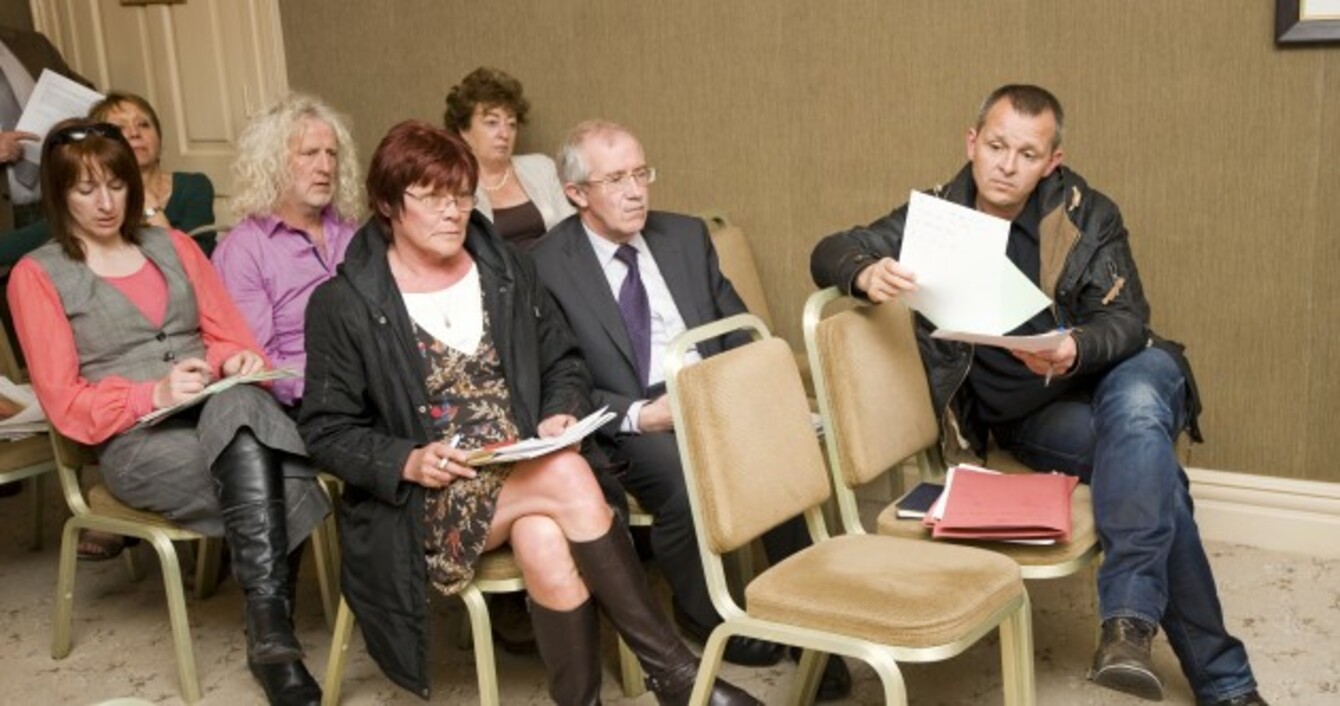 Some of the TDs who make up the Dáil Technical Group (File photo)
Image: Laura Hutton/Photocall Ireland
Some of the TDs who make up the Dáil Technical Group (File photo)
Image: Laura Hutton/Photocall Ireland
THE DÁIL TECHNICAL Group of 16 independent and smaller party TDs have lodged a formal complaint with RTÉ and is seeking an urgent meeting with the station's senior management over what they believe is unfair treatment of non-party politicians for TV debates.
All members of the grouping, which was established three years ago to secure speaking rights in the Dáil, have refused to take part in tonight's Prime Time debate 'What Good Is Local Government?' because they have been excluded from the main panel.
A representative from the group was asked to participate in the audience where they would be asked for comment while the main panel for the programme would be made up of representatives from Sinn Féin, Fianna Fáil, Labour and Fine Gael.
A spokesperson for RTÉ said that the grouping of deputies does not constitute a political party and "by definition, they represent only themselves".
As a result the Technical Group has now formally complained to the national broadcaster and sought an urgent meeting with its senior executives. The complaint will be forwarded to the Broadcasting Authority of Ireland if the group is not happy with RTÉ's response.
In a joint statement issued today, the 16 TDs insisted that the fact they represent a third of the opposition and hold more Dáil seats than Sinn Féin means that RTÉ should respect the mandate given to independents.
"Add to that the current opinion polls which have Independents polling at similar levels to Fine Gael, above Labour and the other opposition parties and you can see that it becomes very unfair for RTÉ to structure their panels in a way that is not reflective of the audience's mandate," the statement said.
The statement added that "for too long now the status quo has been maintained and indeed proliferated" by RTÉ.
In its statement to TheJournal.ie, RTÉ said: "Each of the four largest political parties has been offered one of a necessarily limited number of seats on the panel. Tuesday night is Prime Time's audience programme and contributions from the audience are integral to the programme.
"Independent representatives at national and local level are always taken into account by Prime Time.
"However, Independents are not a political party, their individual views cover the entire political spectrum,  and, by definition, they represent only themselves. For these reasons, it is simply not possible to have a 'representative' of 'Independents' on the panel.
"However, we do recognise that many voters choose to vote for independent representatives, and we would be delighted for independents to make a contribution to this debate on local government from the audience.
The Technical Group is made up of independent deputies Stephen Donnelly, Luke Ming Flanagan, Tom Fleming, John Halligan, Finian McGrath, Mattie McGrath, Maureen O'Sullivan, Thomas Pringle, Shane Ross, and Mick Wallace.
WUAG's Seamus Healy, the Socialist Party's Joe Higgins, and ULA TDs Richard Boyd-Barrett, Joan Collins, and Clare Daly are also part of the grouping.