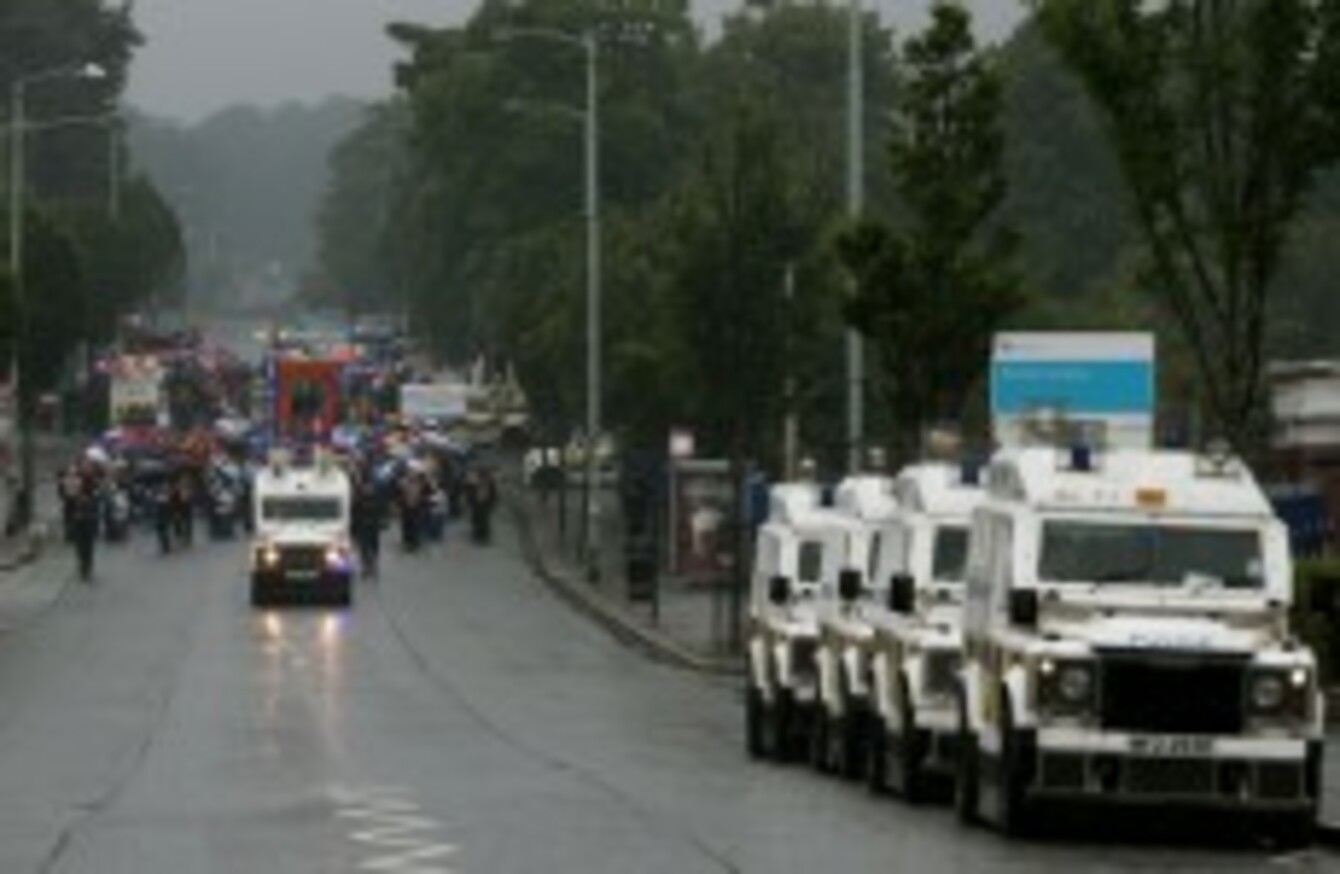 Image: Brian Lawless
Image: Brian Lawless
A TEENAGE GIRL was injured after a car struck a number of pedestrians in the Ardoyne area of Belfast today.
Police have been coming under "sustained attack" during violent activity tonight, a PSNI spokesperson told TheJournal.ie.
A car struck a number of pedestrians in Ardoyne at around 8.15pm tonight, the PSNI spokesperson said.
"A 16-year-old girl was given first aid by people on the scene. Police had flipped the car to get her from underneath it."
There were no reports of anyone else being injured during this specific incident.
The driver of the car was arrested.
One police officer was pictured with what looked like a serious injury to his left ear:
There is heavy police presence in the Twaddell and Woodvale areas tonight while the annual Twelfth of July season takes place. Orange Order parades are banned from marching at a certain section of the Crumlin Road.
At Crumlin Road, some locals were pictured with signs promoting peace:
There were also protests against the marches:
Orange Order members are pictured here by barricades ahead of a parade on Woodvale road:
Earlier this evening in Belfast city centre, a female police officer was attacked by two people.
She was punched in the face by a man and then punched in the face by a woman when on the ground, the PSNI said.
A male colleague who came to her aid suffered a wound to his hand.
Another six police officers have been injured across the North this evening.
Police have been appealing for calm: