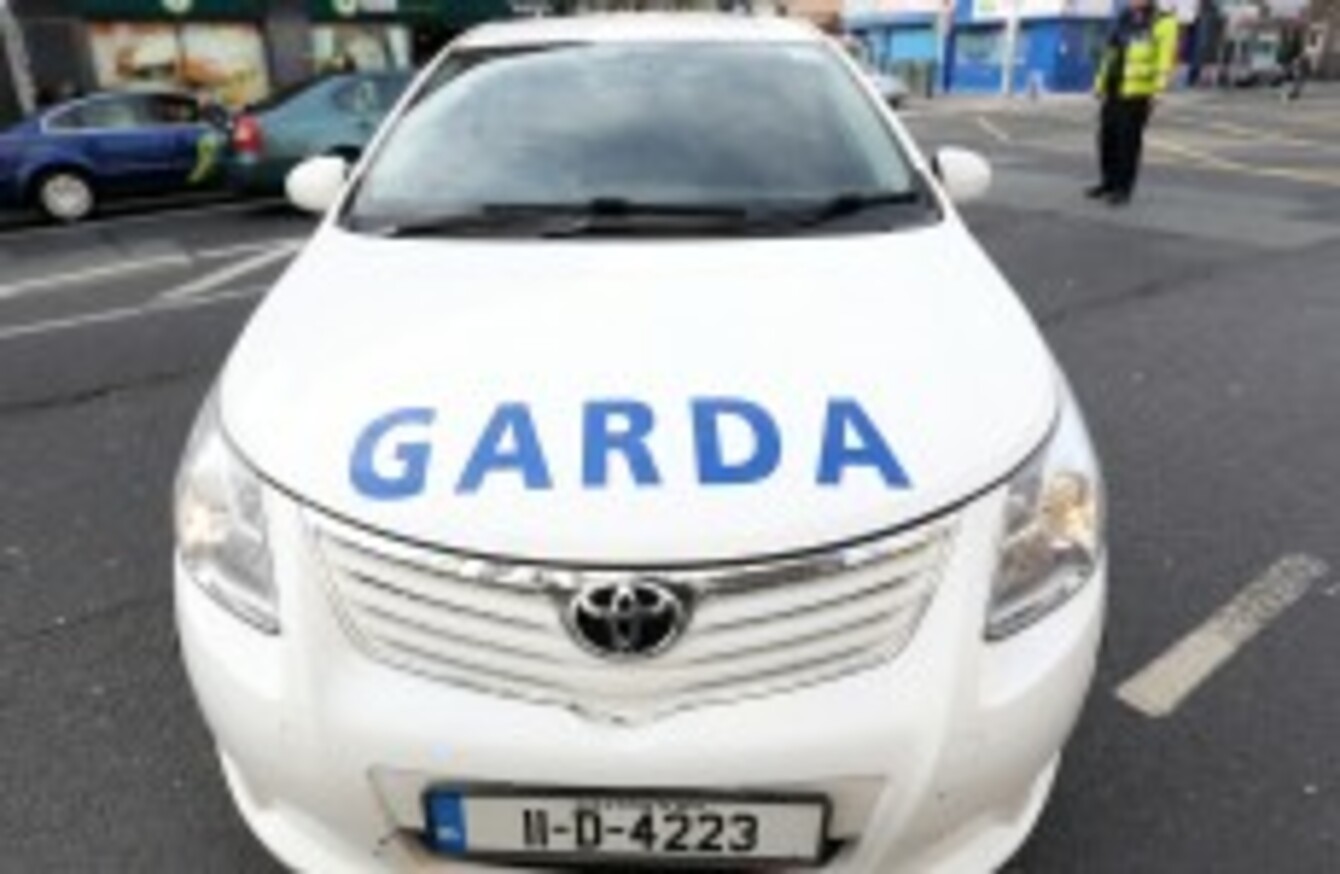 Image: Sam Boal/Photocall Ireland
Image: Sam Boal/Photocall Ireland
A MAN WHO left a garda with a scar to her face after driving a stolen car at her has been jailed.
Eoin Murphy, 19, drove at speed at Garda Karen Duffy and hit the passenger door of her patrol car as she tried to get back into the vehicle.
The victim was previously head butted and rammed in a car in two separate and unrelated incidents during her six years as a garda, Dublin Circuit Criminal Court heard.
The impact of the door on her head broke her nose and opened a wound on her forehead. She later received 30 stitches and now has a six centimetre scar on her forehead.
Murphy who has 30 other convictions included three for car theft, later told investigators that he was "stoned" on tablets on the night.
Guilty plea
Murphy of Marewood Grove, Ballymun, Dublin pleaded guilty to reckless endangerment by driving a car at Cianlea, Rathbeale Road, Swords on 28 August 2013. He also pleaded guilty to unlawful use of a car on the same occasion.
Judge Mary Ellen Ring imposed a sentence of three and a half years. She suspended the last year of the sentence in light of his good work with the Probation Services.
Garda Paul Egan told Colm O'Briain BL, prosecuting, that a Nissan Micra car was stolen from Swords earlier that evening. At around 3.30am gardaí responded to a call from a resident who saw four youths getting out of the car and jumping onto the wall of his home.
A marked patrol car stopped in the middle of the road when they found the stolen car in the housing estate and Gda Duffy got out of her car and began walking to the Micra.
Feared for her life
Murphy revved the Micra's engine and drove at the gap between the patrol car and a parked car. Gda Duffy feared for her life as the car was coming directly at her, the court heard.
She tried to get back into the patrol car but was unable to get in fully by the time the Micra rammed the door, banging it into her head. There was blood everywhere and she was disoriented and distressed.
Murphy drove off and was only arrested the following December after gardaí received confidential information. He told gardaí he was stoned on 20 Diazepam tablets and was "out robbing" with the three other youths.
He said panicked when he saw the blue lights of the patrol car and was trying to escape but didn't intend to hit the victim. He said he didn't realise he had hit her when he drove off.
In her victim impact report Gda Duffy said that ambulance personnel told her on the night that her skull was visible. She said that a cut to the back of her head had to be glued and a broken nose had to be repaired.
She suffered severe bruising to her face and body and burst blood vessels in her eye. She still suffers from photophobia, sensitivity to light.
Gda Dufy told the court she has been diagnosed with Post Traumatic Stress Disorder and suffers nightmares about the incident and social withdrawal.
Sorry
Keith Spencer BL, defending, said his client wholeheartedly apologised for his actions on the night. He said he was addicted to drugs at the time but had now addressed this.
Judge Ring noted that the garda would ultimately be compensated by the Garda Compensation Scheme but she said it would be the people of Ireland who pay.