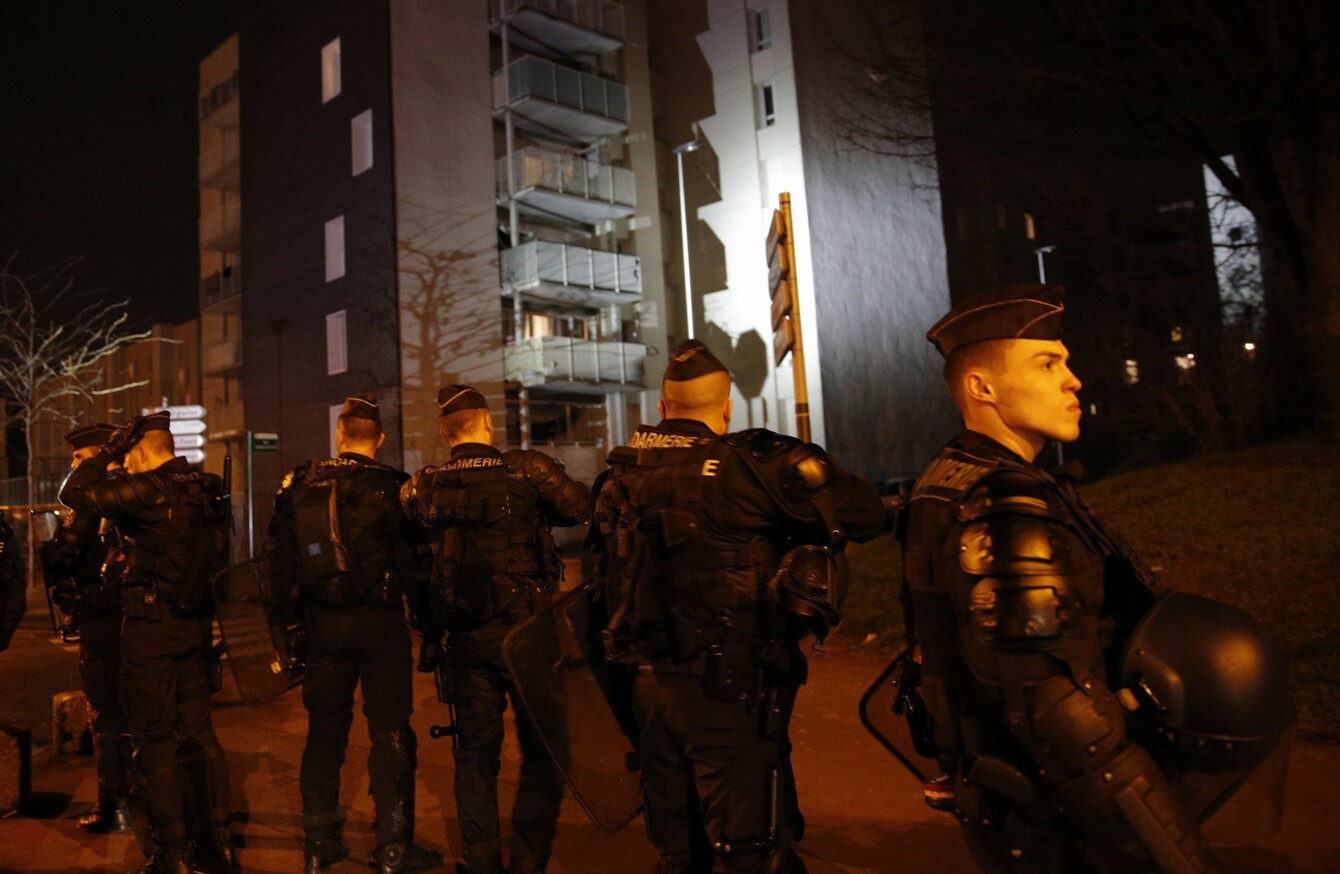 Image: Christophe Ena AP/Press Association Images
Image: Christophe Ena AP/Press Association Images
Updated 1.03 pm
FOUR PEOPLE, INCLUDING a 16-year-old girl have been arrested on suspicion of planning a terrorist attack in France.
A police source told AFP that the four people were arrested in Montpellier in southern France after they bought a highly-explosive liquid that can be used to make bombs.
"The four suspects were arrested after they bought acetone", the source said, which was found along with oxygenated water and sulfuric acid. It is believed around 70 grams of the explosive TATP was also found.
This form of explosive was used in the November 2015 Paris attacks and in the March 2016 attack in Brussels.
A police official, speaking on condition of anonymity to discuss the unfolding investigation, said one of the suspects was believed to be planning a suicide attack but that the investigation had not yet uncovered a specific target.
He said one in the group had tried to reach Syria in 2015 and was known to intelligence services. The group — notably the girl — attracted new attention with their social media postings, he said.
"Faced with the heightened threat, there has been an extremely strong mobilisation of our intelligence services to ensure the French as protected to the utmost," said Prime Minister Bernard Cazeneuve.
Authorities in France have been on high alert since the Charlie Hebdo attacks in January 2015, with arrests made on several occasions relating to alleged terror plots.
Last week, an Egyptian national was apprehended after he launched a machete attack at the Louvre in Paris, with authorities labelling it a "terrorist" assault.
With reporting from AFP and the Associated Press.