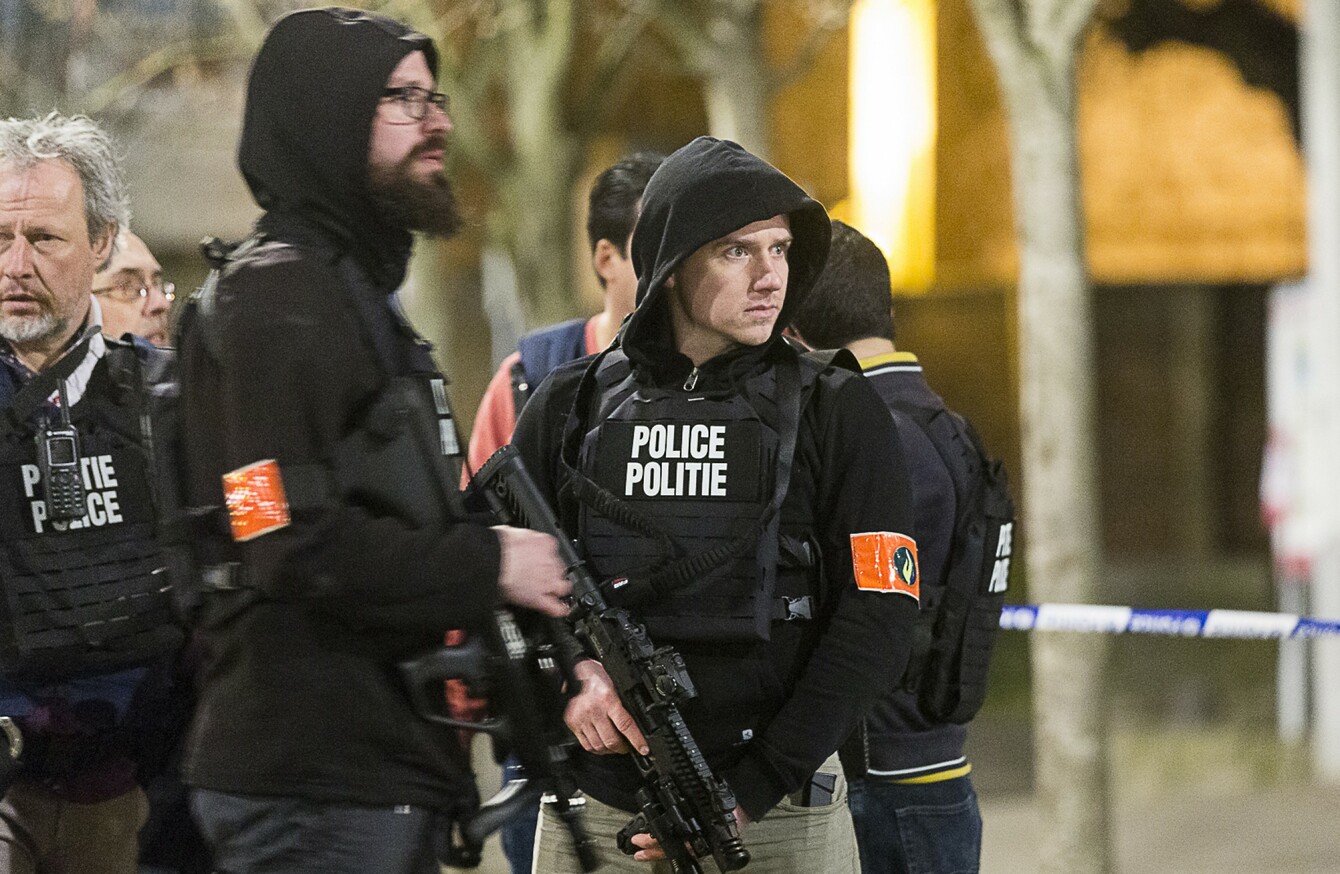 Officers in Brussels yesterday
Image: AP Photo/Thierry Monasse
Officers in Brussels yesterday
Image: AP Photo/Thierry Monasse
TWO MEN ARE this evening on the run across Europe after anti-terror raids in Brussels yesterday.
Both are suspected by Belgian authorities of being linked to the November Paris attacks.
According to France 24, an official said that the men had been at the apartment during the raid yesterday but managed to flee.
Four officers sustained injuries as gunfire was exchanged with the men in a suburb of Brussels called Forest.
This evening Belgian officials have confirmed the identity of the man killed as 35-year-old Algerian Mohamed Belkaid.
Officials claimed that found alongside his body were a Kalashnikov rifle, an Islamic state flag and a book on Salafism, an extremist branch of Sunni Islam.
The spokesperson said that the man had been living in Belgium illegally and was only known to authorities for one previous robbery.
Two other men who were arrested after the raid, one of whom was brought to hospital with a broken leg, were later released without charge according to the BBC.