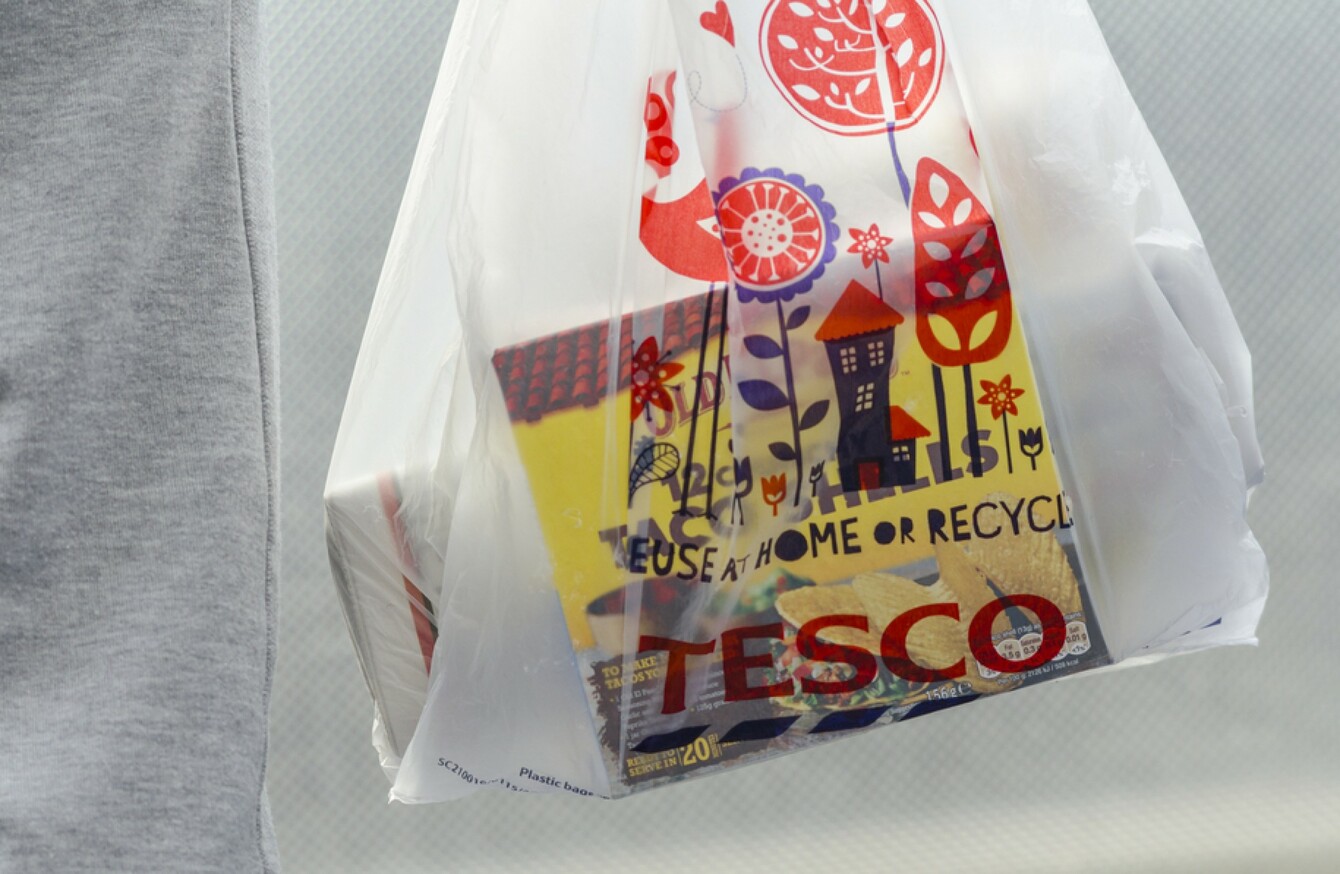 Image: Shutterstock/Lenscap Photography
Image: Shutterstock/Lenscap Photography
Updated 11.15pm
TESCO WORKERS IN Sligo Town are the latest to join in industrial action after a ballot this evening, trade union Mandate said.
"Strike notice has been served and these workers will begin picketing from Wednesday, 1 March next. We are in the process of arranging for more ballots to take place next week after requests have come in from the workers in the stores concerned," said Mandate General Secretary John Douglas.
He said it was disappointing but not surprising that IBEC had announced its withdrawal from tomorrow's meeting been the Labour Court, IBEC and ICTU.
Meanwhile, Tesco said that in stores balloted tonight "only 29% of colleagues voted in favour of strike action. 5 out of 6 stores balloted tonight voted against strike".
There is an onus now on Mandate to face up to the emphatic decisions by the majority of colleagues. It is incumbent on Mandate after tonight's strike rejections to re-visit its strike plans.
Earlier today, a Tesco spokesperson defended the company's position to get rid of the pre-96 contracts, saying that they're impeding on their ability to compete.
Tesco's Head of Corporate Affairs Christine Heffernan said on RTÉ's News at One that the terms and conditions contained in the pre-96 contract were out of date and needed to change to match how customers shopped.
"The terms and conditions [in those contracts] are over a quarter of a century old."
She said that this dispute was about their 'need to compete' and that the average redundancy offered to date was worth €105,000.
Heffernan also accused strikers of 'blocking' road and pedestrian entrances into some Tesco stores, saying that if they were peaceful protests there wouldn't be reports of other businesses near being affected by the picket.
Mandate meanwhile say that Tesco are intimidating their workers into voting against strike action and that if Tesco don't honour the pre-96 contract, then other contracts may be next to go.
Earlier
Last night, members at seven Tesco stores voted against joining the picket line, with one voting to join.
It follows an announcement Monday night that four more stores voted to join industrial action while six voted against.
Trade union Mandate said that they would ballot other stores over the next two days to see if they will join the strike action. By Monday, there will be 20 Tesco stores with a strike outside its grounds.
Tesco said that they were "shocked" that Mandate is continuing to strike after seven out of eight stores voted tonight to reject strike last night.
This means that Mandate's call to strike has now been rejected in 50% of stores that have so far voted with the heaviest losses happening over the last two nights. On Monday and Tuesday evening, stores voted overwhelmingly (13 – 5) to reject Mandate's aggressive strategy.
The argument that Mandate is losing momentum in their strike action was put to Mandate's John Douglas on Morning Ireland today.
Douglas said that Tesco were trying to steamroll workers' terms and conditions, and that the Labour Court recommendation, which recommended the actions taken by Tesco, was irrelevant because most workers had rejected the proposal.
Tesco say the opposite:
The reality is that this strike has not been supported in the way Mandate expected with up to 60% of colleagues in striking stores coming to work.
#Open journalism No news is bad news Support The Journal

Your contributions will help us continue to deliver the stories that are important to you

Support us now
"The strike has been rejected too by customers with business remaining brisk."
Mandate meanwhile say that they have "great support from the public."
In areas where Tesco is located in malls or shopping centres with other stores, the strike is having a serious affect on businesses sharing those premises. On phone shows like RTÉ's Liveline, business owners are reporting a decrease in income of up to 60%.
Mandate said that they wanted to form picket lines outside Tesco's doors, but Tesco refused that suggestion and said it should be at the entrance to the premises, which is affecting other stores.
Tesco said that "a peaceful picket should not disrupt other business if handled in the appropriate manner".
At certain locations problems have been encountered with the behaviour of picketers who are blocking and preventing access to shopping centres which is having an impact on other businesses.
We call on Mandate to rethink their approach which is unjustified and is damaging Tesco and other businesses.
By Monday, 2,000 workers will be on the picket line, according to Mandate.
The disagreement between workers and Tesco management relates to the pre-96 contract, which sees workers on a higher pay and work more favourable hours compared to those on newer contracts.
- Additional reporting Aoife Barry