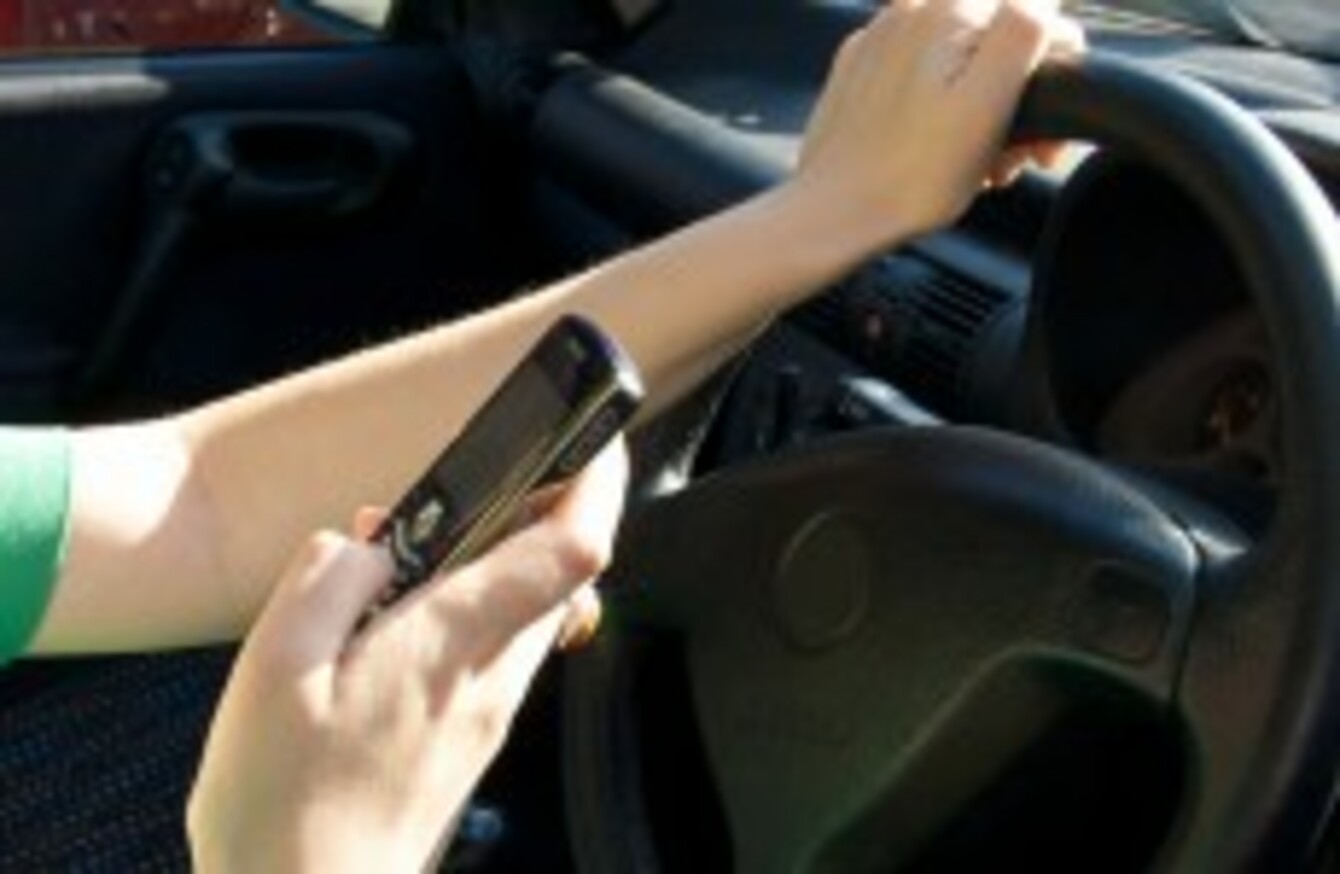 ALMOST 300 DRIVERS were detected holding a mobile phone while driving between 12am and midday yesterday, according to Gardaí.
The force is carrying out a 48 hour enforcement drive, cracking down on the practice — and will be continuing to target motorists throughout today.
A similar campaign staged last month resulted in a 300 per cent increase in detections, compared to the average daily rate, gardaí say.
The offence in question relates to "holding a mobile phone while driving". This can be in the hand or supporting or cradling it with another part of the body. A person doesn't actually have to be engaged in a conversation to be committing an offence.
Similarly, a driver texting or accessing the internet is also flouting the law if they're considered to be holding the device. Anyone caught can be issued with two penalty points and a €60 euro fine.
Ne rules completely prohibiting texting while driving are set to come in at the start of next month, after Transport Minister Leo Varadkar signed regulation aimed at clearing up the law in the area.
Varadkar said that while you can't operate a phone while behind the wheel, the law wasn't 100 per cent clear as to whether that applied to sending a text or searching the web while the phone is in the cradle (ie: not being 'held').
Gardaí say the current crackdown will focus on existing legislation.