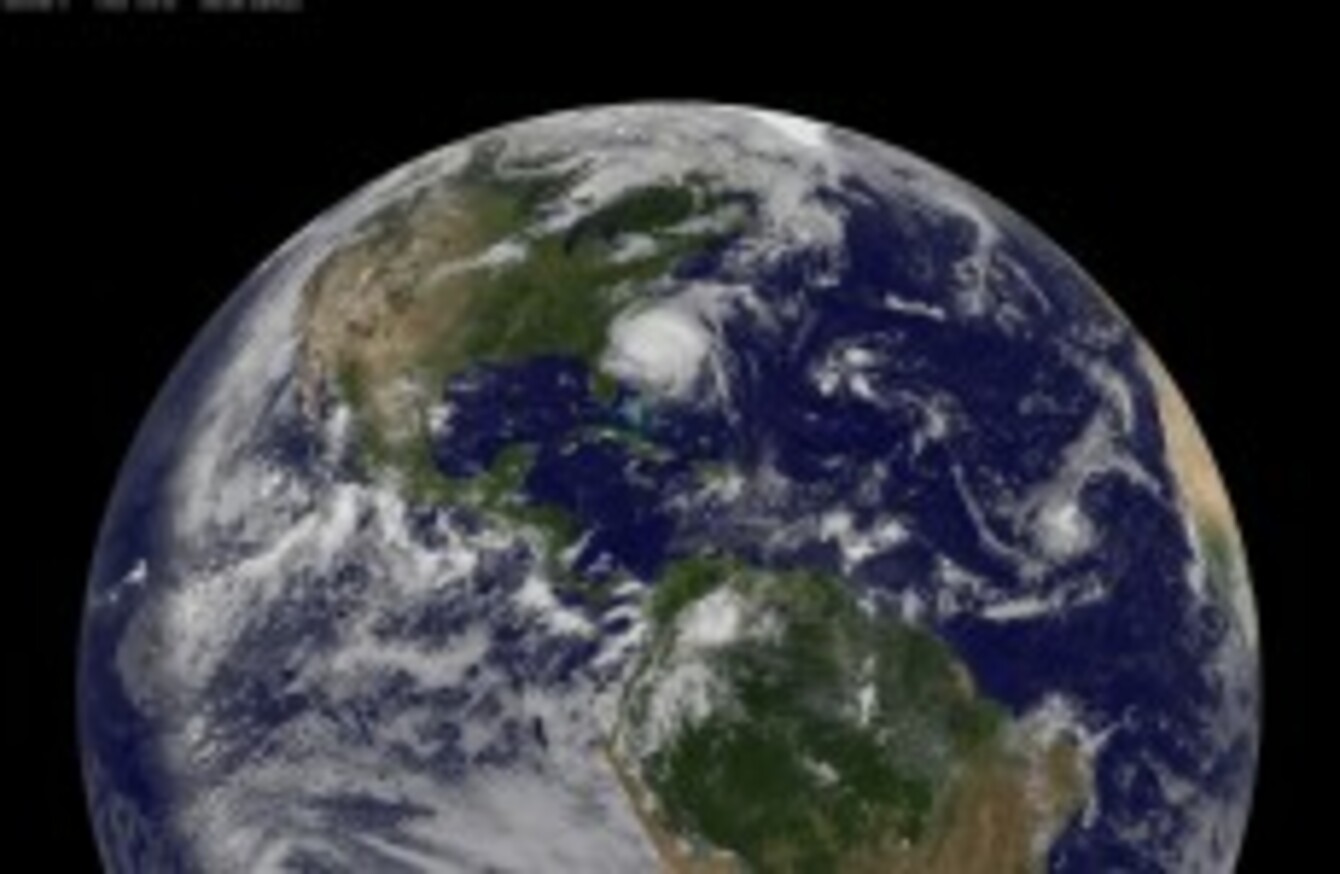 That round shape there in the middle? That's Hurricane Irene. And it's huge.
That round shape there in the middle? That's Hurricane Irene. And it's huge.
EVERY EVENING, TheJournal.ie brings you a round-up of the main news of the day, as well as the bits and pieces you may have missed.
Two trade unions representing firefighters and paramedics from Dublin Fire Brigade are to go to the Labour Relations Commission in a dispute over overtime, training and annual leave. If unresolved, the dispute could lead to strike action.
Anglo Irish Bank has filed its last-ever set of accounts, dealing with the first half of this year before it merged with Irish Nationwide. Its loss of almost €101m for the first six months of 2011 mightn't look good, but compared to the €8.7 billion it lost last year, things aren't bad. What's more, Anglo chief executive Mike Aynsley reckons the final cost for sorting out the bank could be billions less than first thought.
New York City major Mike Bloomberg has ordered the mandatory evacuation of all low-lying areas in the city, ahead of the expected arrival of Hurricane Irene later this weekend. The 'full disk' image of Earth captured by NASA, which you'll see attached to this post, shows the sheer size of the storm as it approaches mainland North America.
Like this? Not so much. Facebook is set to be investigated by the Data Protection Commissioner, over claims that its trademark 'Like' button is illegal under EU law – because it can keep a log of your web browsing habits, even if you're not a Facebook member.
Dublin's retailers have stepped up their campaign to secure reductions on their commercial rents – this time targeting Fine Gael in a giant banner erected on Grafton Street this morning.
The army bomb squad was called to Dublin's Shrewsbury Road earlier today, when a routine audit at the Pharmaceutical Society of Ireland's offices uncovered a quantity of the potentially explosive Picric Acid.
Former GAA commentator Micheál Ó Muircheartaigh has ruled himself out of this year's presidential election – while calling for the candidates that DO take part to avoid putting up posters. Independent Sean Gallagher says he supports the idea.
In a Read Me hitting home with a lot of our readers today, Róisín Nic Dhonnacha wants society to stop bullying the unemployed – because unemployment is about more than just not having a job.
There have been many great days for Irish sport, but today's up there. After last night conquering Partizan Belgrade to make the group stage of the Europa League, Shamrock Rovers have been given two glamour ties against Tottenham Hotspur as well as games against POAK of Greece and Russian outfit Rubin Kazan. While the games will bring big crowds, Rovers have told us they're keen to have their games in Tallaght Stadium if at all possible.
C'mon Conor! Limerick's Conor Niland has made Irish tennis history (again) by qualifying for the first round of the US Open – only two months after he made it to Wimbledon.
Heading for the cinema? Hold on a minute – and first check out our featured Irish short film of the week. Teeth (2007) is a heart-grabbing tale of two auld lads, having the craic – and engaging in some classic Irish oneupmanship.
If you're not heading to the cinema, and are instead having some friends around to your house, you may be wary of putting details on Facebook – at least if you're a Conservative MP. Simon Kirby's daughter, 19, organised a house party on the site and ended up attracting 100 gatecrashers.
If you're not heading to either the cinema or a house party, and are merely heading into the cosmos for a few hours' travels, be warned: we've discovered a new planet made entirely of diamond.
There are some pretty cool libraries in the world, but few are as cool as the one in Stockholm.
Finally this evening, we all know that stop-motion animations tend to be hit-or-miss: either they're very cool, or they're very boring. This one is pretty cool – especially when you take a moment and consider that it was shot entirely on a Nokia N8 mobile phone.