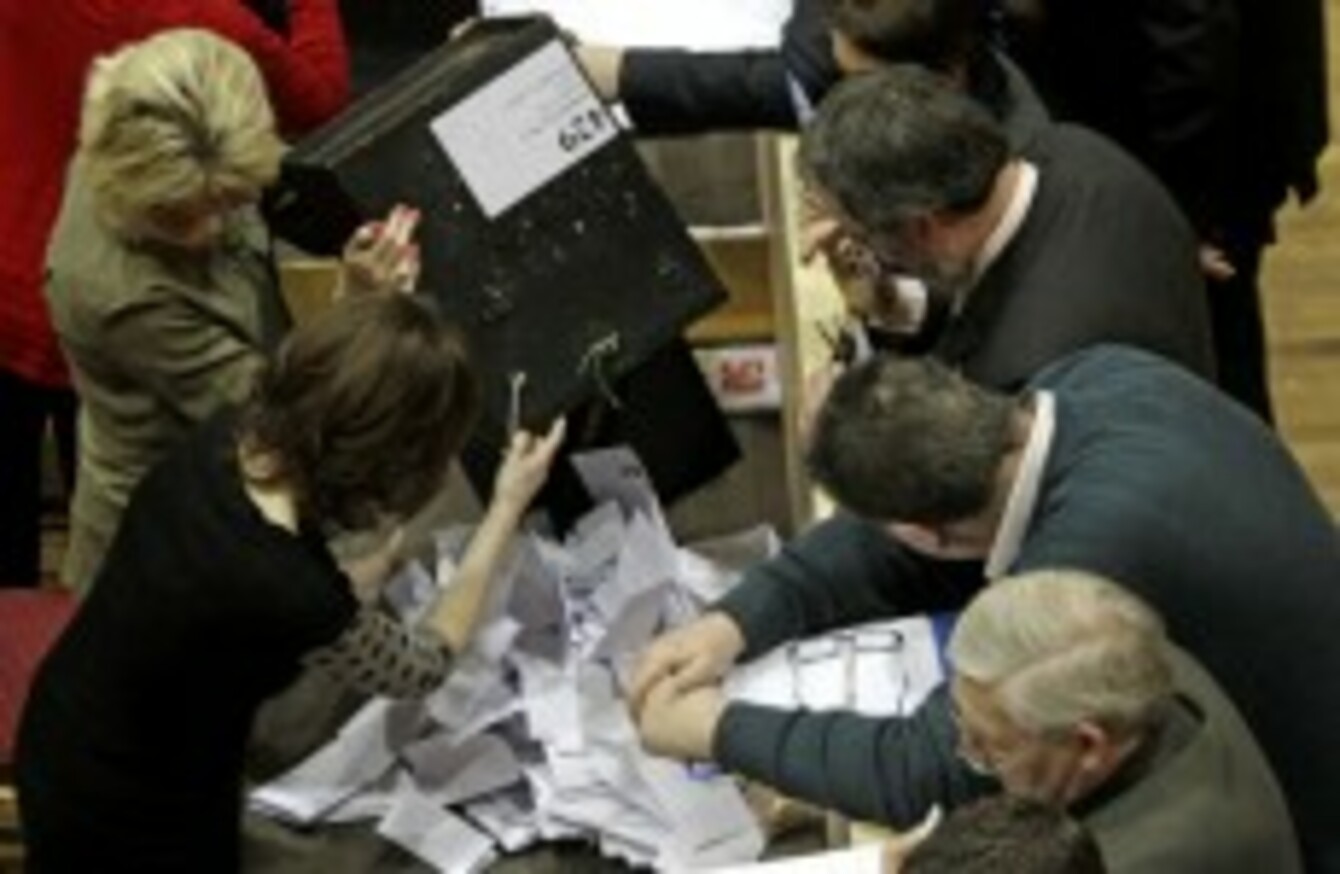 Image: PA Images/Niall Carson
Image: PA Images/Niall Carson
EVERY HOUR – on the half hour – TheJournal.ie brings you your fix of election tallies, predictions and results of the last 60 minutes. Here's how the winners and losers of GE11 are playing out so far.
WINNERS:
Count centre staff - They get paid by the hour. With no-one yet elected in Wicklow, two recounts in Galway and a possible one in Laois-Offaly, the chance of tired, but slightly wealthier, staffers seeing out the day is looking likely.
John Bowman - The former Questions and Answers presenter has been writing a history of RTE television to mark the 50th anniversary of the opening of Telefis Eireann, but the country was reminded of his talent as a broadcaster today with his summation on Election 2011: "Long may we choose power in Ireland with a ballot paper in one hand and a pencil in the other."
LOSERS:
Conal Kavanagh – The Labour candidate in Wicklow is now having his 3,503 votes distributed after being eliminated in the 12th count.
The Green Party - With the elimination of their last contender, Niall Byrne in Wicklow, the Greens have been completely wiped out in Election 2011.
Laois-Offaly voters - There is some talk of a recount in the five-seater constituency with just a few votes apparently separating Fine Gael's Liam Quinn and Fianna Fail's John Moloney, Danielle Harney of the Offaly Independent has been telling TheJournal.ie this evening. Charlie Flanagan from Fine Gael is the only candidate elected there so far.