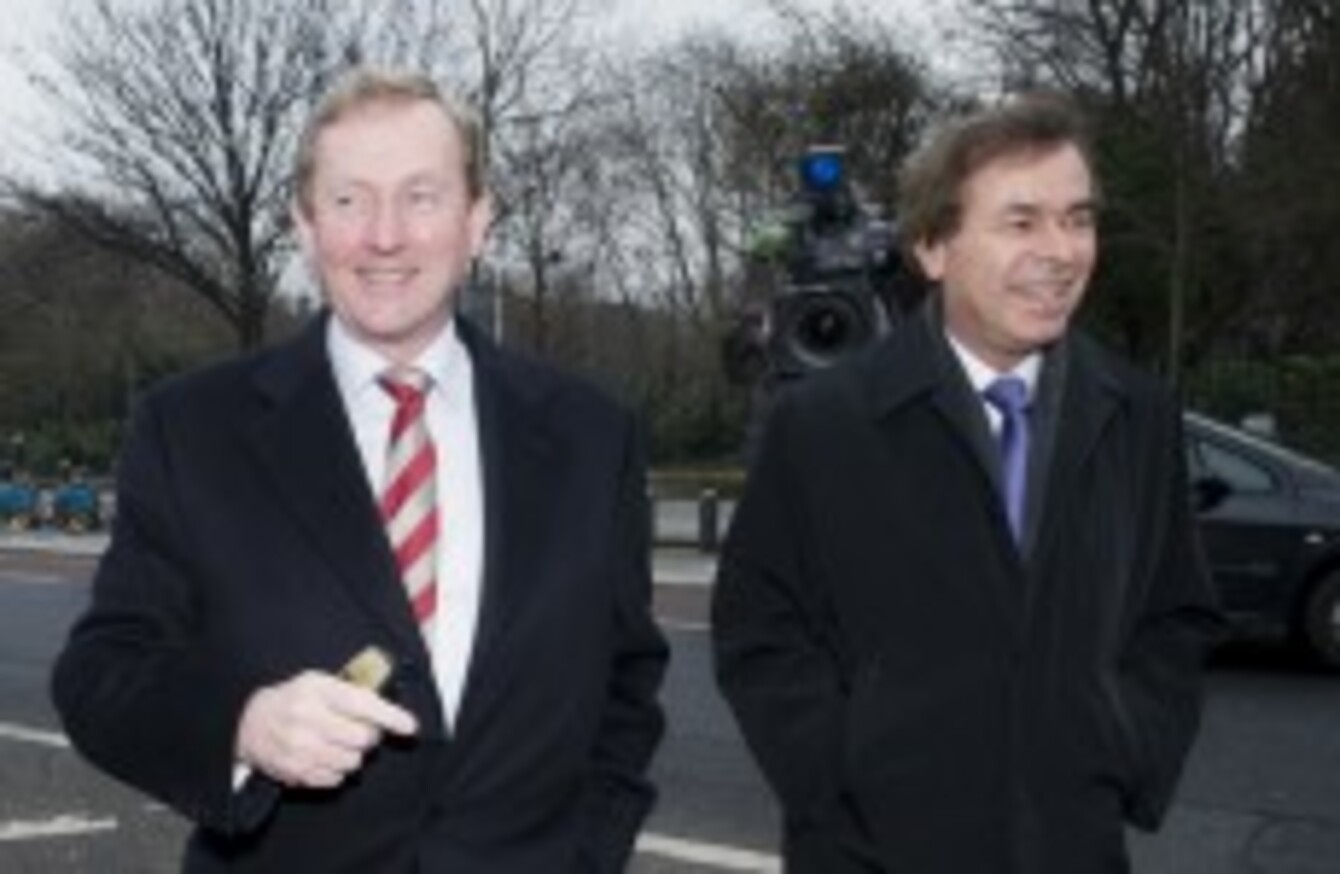 "You be Patrick Swayze, I'll be baby"
Image: Laura Hutton/Photocall Ireland
"You be Patrick Swayze, I'll be baby"
Image: Laura Hutton/Photocall Ireland
IS THE NEWS getting you down? Current affairs causing a frown? Satirical site The Mire has an alternative angle on the week's hot topics…
Politicians who follow conscience 'could get lost'
Monday, 8 July
There are growing concerns that politicians who decide to follow their conscience on the abortion issue might never be seen again.
The stark warning came after European Affairs Minister Lucinda Creighton said she would follow her conscience on the Protection of Life During Pregnancy Bill.
"God knows where she'll end up," a cartographer said. "I'm 30 years making maps and I've never heard that one before."
Rescue workers cautioned politicians against the radical move.
"They should at least leave a trail of election promises to give us some hope of finding them," one said. "And bring plenty of water."
Dáil order of business to be held outside
Tuesday, 9 July
Custodians of the Dáil have surrendered to the sunshine and agreed to let TDs conduct their business outside.
In a relaxation of normal Dáil dress codes, TDs will also be allowed to come to work in swimwear.
"They can wear togs if they want. We're hoping to get them down to the canal for a swim once they get through their order of business," a Dáil janitor said.
"But if they start splashing people or giving each other wedgies we'll go straight back to Leinster House," he added.
"There's no point if there's no wedgies." a disappointed Phil Hogan said.
Country poised for first ever 'Orange Alert' abortion warning
Wednesday, 10 July
Forecasters are set to issue an Orange Alert for the first time ever as politicians prepare to vote on abortion legislation.
Heads are melting in the heated atmosphere inside and outside the Dáil as the vote looms and there is expected to be no let up in the coming days.
An Orange Alert is only issued when the abortion floodgates open.
Late night party in Dáil nearly ends in abortion
Thursday, 11 July
It was just an end of season party, privileged Dáil colleagues having fun, drinking, dancing and sexually harassing each other, but it almost ended in abortion.
TDs were unwinding. Getting ready for the summer break. The Dáil bar was rocking.
"It was a good night," a TD said. "There might have been the odd bit of sexual harassment but nothing you wouldn't see at our Christmas parties."
Suddenly, the atmosphere changed.
"I've never seen anything like it," the TD said. "I was with one of my female colleagues, pretty sure I was going to pull. Then, out of the blue, people started talking about abortion."
"It was crazy. Do you know what's funny? We nearly voted for abortion. Mad night."
Ceann Comhairle dismisses TDs' dirty dancing damages claims
Friday, 12 July
Ceann Comhairle Sean Barrett is believed to have told TDs not to sue the Dáil for injuries they got there while dirty dancing during discussions on the abortion bill.
A number of TDs were apparently injured while dancing in the Dáil before and during the abortion vote.
It is understood, however, that Mr Barrett has suggested that suing the Dáil might give people on Twitter the wrong impression.
Injured TDs are instead expected to generate compensation through their allowances.
"Ag-a-doo-doo-doo, push pineapple, shake the tree," a TD said.