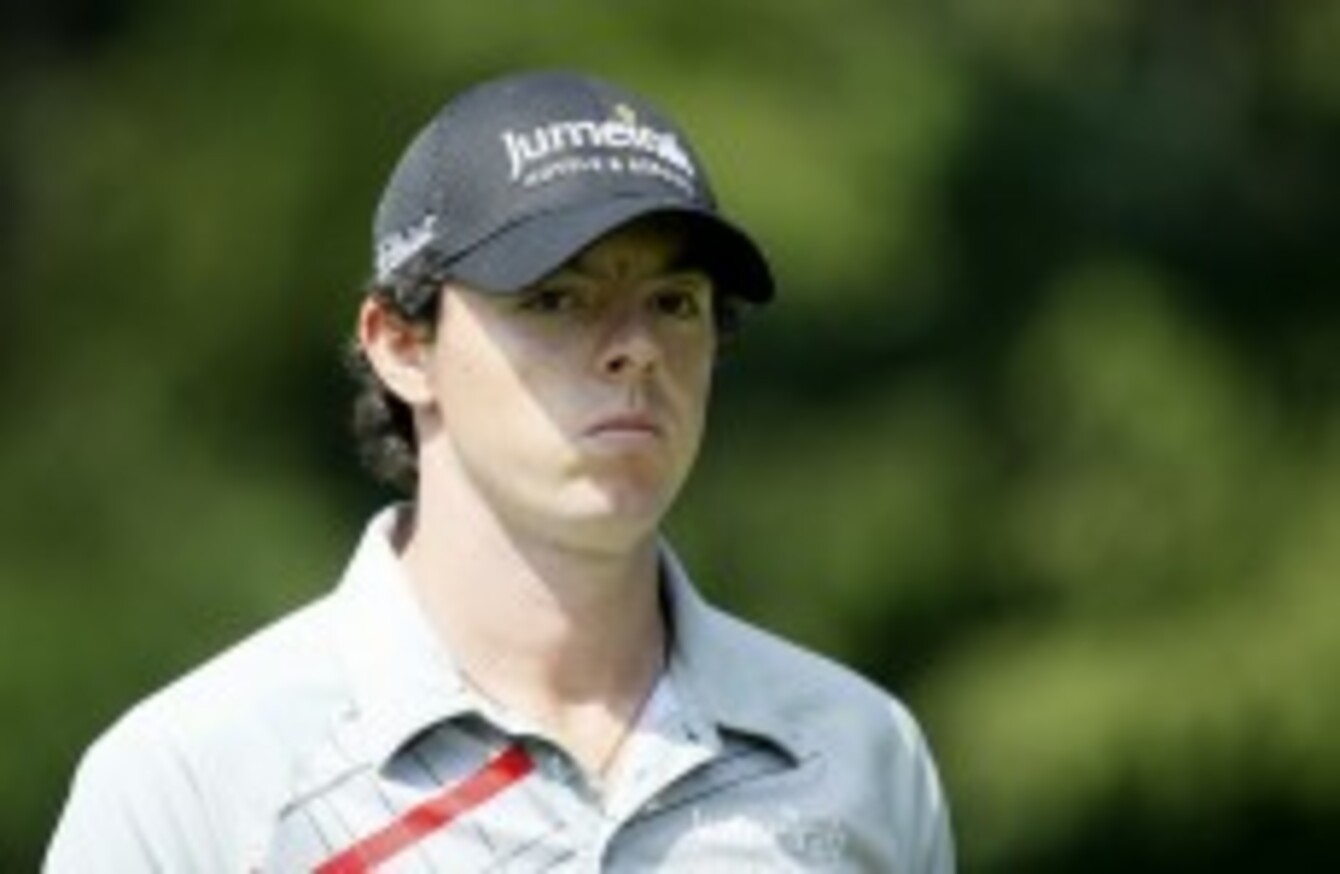 "The Gathering? Seriously?"
Image: AP Photo/Charles Rex Arbogast
"The Gathering? Seriously?"
Image: AP Photo/Charles Rex Arbogast
IS THE NEWS getting you down? Current affairs causing a frown? Satirical site The Mire has an alternative angle on the week's hot topics…
Fears that Rory McIlroy might not attending The Gathering
Monday, 10 September
There were fears in Government circles this morning that golfer Rory McIlroy might not attend The Gathering 2013 after he revealed that he felt more British than Irish.
"I have always felt more of a connection with the UK than with Ireland," McIlroy told The Irish Daily Mail.
"We haven't been this hurt and confused since the Queen went back to England," a Department of Tourism source revealed.
"Maybe he'll come if we call it The British and Irish Gathering. That could work."
Fianna Fáil attempts to keep Celtic Tiger jewellery
Monday, 10 September
Fianna Fáil has launched an audacious attempt to keep the jewellery politicians hoarded in the Celtic Tiger era by making it exempt in personal insolvency law.
During the heady days of the Celtic Tiger it was traditional for constituents to decorate the naked bodies of their TDs with expensive jewellery and precious stones.
Constituents held a primitive belief that this brought them luck and could influence their prospects in life.
"This jewellery has a sentimental value for us," a Fianna Fáil source said. "Particularly those of us who are facing insolvency."
It is thought that many members of the current government would like to see the tradition revived.
Noonan threatens IMF with hell or Connacht
Tuesday, 11 September 12
The IMF were on the ropes this morning after valiant Finance Minister Michael Noonan dismissed a suggestion that he should impose a property tax of 0.5% of house value.
"To hell with the IMF," Mr Noonan probably didn't say. "To hell or to Connacht with them."
"He's a strange man," an IMF official in Dublin said.
"We agree word for word with him what we are going to say and then he criticises us for saying it."
TDs exhausted by think-ins could take year to recover
Wednesday, 12 September 12
TDS will be so exhausted by their think-ins this week that they are unlikely to be able to do anything productive for the rest of the Dáil year.
"The think-ins take a lot out of them," a TD carer admitted. "It's usually the summer before they get their energy back."
"In the meantime it's all they can do to think about themselves."
Medical experts have questioned the practice of forcing TDs to think for two consecutive days.
"Thinking isn't for everyone. It should be approached with caution," a doctor said.
#Open journalism No news is bad news Support The Journal

Your contributions will help us continue to deliver the stories that are important to you

Support us now
Senior civil servants could lose 'don't worry be happy' perk
Thursday, 13 September
There are growing fears among senior civil servants that their 'don't worry be happy' allowance could fall victim to attempts to reinvigorate the Croke Park agreement.
The allowance provides sports tickets, weekend breaks, cruises and other fillips to senior civil servants when they are feeling glum.
"Sometimes we feel unloved," a senior civil servant explained. "I know it's hard to imagine."
The don't worry be happy allowance had previously been considered untouchable because there is nothing sadder than a sad senior civil servant.
GPs will accept engagement rings during medical card delay
Friday, 14 September
GPs have become the latest professional body in Ireland willing to accept your engagement ring as payment for their services.
Doctors have proposed payment by engagement ring to deal with the delay in providing free GP care for the long-term ill.
"We won't take any old tat but it you've got some of that Celtic Tiger bling we'll write you a prescription," a GP said. "Your health is your wealth after all."
"Give your valuables to us. Don't give them to Alan Shatter," he added. "That would sicken you."
Meanwhile, the Revenue Commissioners have said they will accept engagement rings as payment of property tax. Alternatively, they will accept houses as payment of engagement ring tax.
"We're your flexible friend," a Revenue Commissioner said.