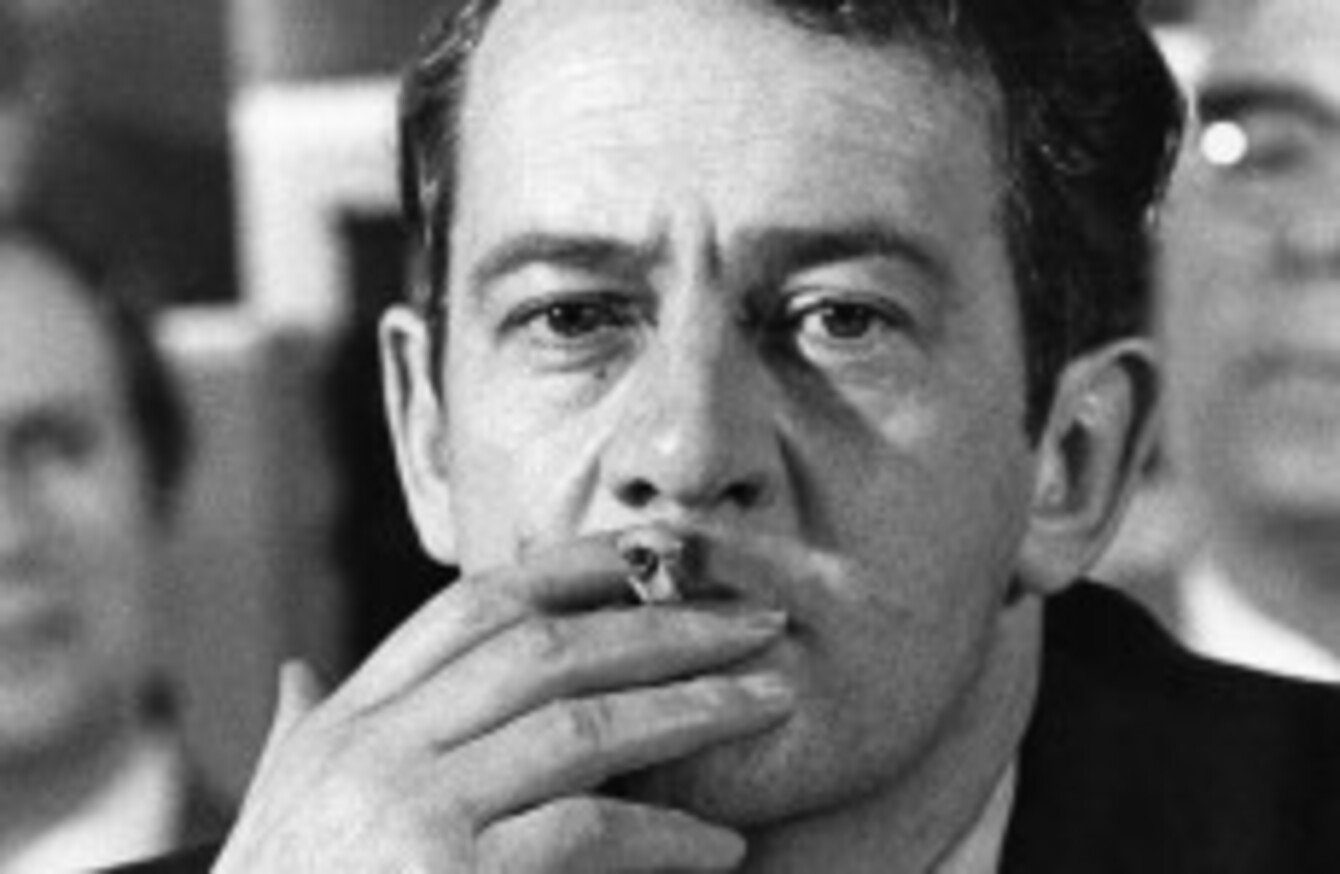 Des O'Malley was a sworn enemy of Charles Haughey in the 80s... but they did a deal.
Image: Eamonn Farrell/Photocall Ireland
Des O'Malley was a sworn enemy of Charles Haughey in the 80s... but they did a deal.
Image: Eamonn Farrell/Photocall Ireland
THE ELECTION MAY theoretically be over a year away but make no mistake, all parties are on an election footing — with some believing that we'll be voting before the end of 2015.
As a consequence of these beliefs, several political leaders have started to look ahead to possible outcomes and are ruling out particular coalitions. Fianna Fáil's Micheál Martin has said no to pretty much every perspective partnership: Fine Gael is "too right wing", he has said repeatedly in recent weeks; and he said quite clearly on 1 December that he "will not be going into government with Sinn Féin".
Meanwhile, Sinn Féin's Gerry Adams has been less definitive on potential coalition partners, saying in May of last year that a FG/SF arrangement would be "a most unlikely alliance".
But yesterday, his deputy Mary Lou McDonald said it would be "deeply problematic" for Sinn Féin to do a deal with Fine Gael and "problematic" to do anything with Fianna Fáil.
She also expressed her personal view that Sinn Féin would have to be the larger party in any post-election coalition arrangement to avoid it getting "screwed" by the larger party.
Then there are the two government parties… Fine Gael and Labour seem determined to paint Fianna Fáil as irrelevant and hammer Sinn Féin on its economic policies which are described as "deluded", "fantasy", full of "black holes" and yesterday Joan Burton introduced "kamikaze" into the expanding lexicon.
Clearly there are differences between the four main parties. Some are stark — Fine Gael and Sinn Féin's economic policies, for one. Others are more subtle — with some believing there are no real differences between Fine Gael and Fianna Fáil.
The reality is that history demonstrates that anything is possible.
The RTÉ drama 'Charlie' is timely given that episodes two and three are likely to touch on the fraught relationship between Charlie Haughey and Des O'Malley who twice unsuccessfully tried to topple Haughey as Fianna Fáil leader in 1982 and 1983.
O'Malley, consigned to the backbenches after his failed heaves, consistently challenged before eventually he was expelled altogether in February 1985 after he voted for a more liberal law on the sale of contraceptives that Fianna Fáil opposed. His expulsion was later famously described by the party as being for "conduct unbecoming".
O'Malley founded the Progressive Democrats later that year with the party attracting a number of Fianna Fáil TDs to their ranks. Its entire raison d'etre was to be everything Fianna Fáil and Haughey were not.
Yet, after the 1989 general election, the PDs found themselves holding the balance of power when Haughey and Fianna Fáil fell short of a majority.
Albert Reynolds was tasked with negotiating a deal with the PDs but later said he had been opposed to such a coalition from the very start. Upon discovering that Haughey and O'Malley had essentially struck up an agreement behind his back, Reynolds said "sick" was the only way he could describe it.
"I think others were sick too," he eventually said.
O'Malley said some years later: "I just gritted my teeth and said: 'We'll get on with it now and hope it works out.'"
It had seemed unthinkable that a deal could be done, but it was. 
The FF/PD coalition lasted three tumultuous years and would lead to Haughey's downfall. When Albert Reynolds succeeded him, an uneasy truce saw the FF/PD coalition trundle through another 11 months. Then the Beef Tribunal saw O'Malley's reference to Reynolds as "dishonest" essentially collapse the government.
After the 1992 general election, Reynolds again found his party, which had always been the largest in the State (and was right up until 2011), short of a majority. Who could a deal be done with? Surely not Labour?
After all, party leader Dick Spring said of Reynolds in November 1992 that he lacked the ability to conduct himself with dignity in any crisis. Reynolds' former press secretary Seán Duignan later described Spring's Dáil speech as "one of the most devastating anti-Fianna Fáil speeches in modern Oireachtas history".
But less than two months later Dick Spring and Albert Reynolds managed to shake on a deal. Unlikely, yes; but impossible, no. Fianna Fáíl and Labour were in coalition. It was a short-lived affair, however, hampered as it was by simmering tensions which eventually boiled over after the Attorney General Harry Whelehan botched the extradition of the paedophile priest Brendan Smyth.
There was a definitiveness about what people said back then — just as there is now. But read between the lines and there are gaps to be checked out. For example, Micheál Martin said that he would not go into government with Sinn Féin, but that doesn't mean his party couldn't go without him. (Although there is widespread opposition among the grassroots to this).
These are different times and certainly the political dynamic is a lot different now to the late '80s and '90s. Sinn Féin are relatively new kids on the block — as the PDs were in the 1980s. Its violent past presents far greater challenges for other parties than O'Malley and co did after the 1989 election though.
Much of what transpired in that period had been unthinkable beforehand and yet it happened.
Politics is ultimately a game of numbers and if the seat totals mean two parties (any two parties) can form a majority, then anything is possible. No coalition is inconceivable after the next election despite what all the political parties are saying right now.
Originally published: 7.20