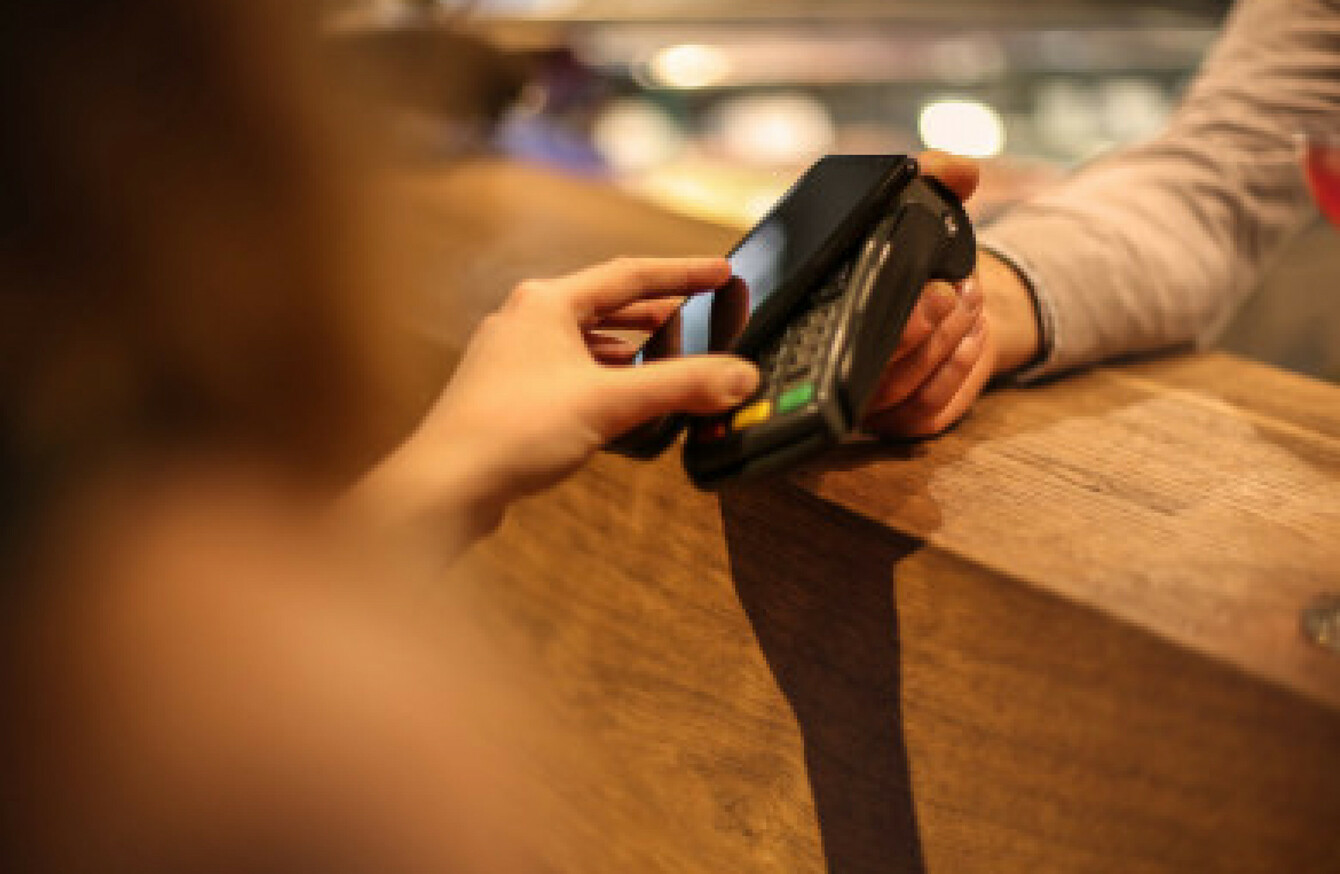 Image: Shutterstock/Ollyy
Image: Shutterstock/Ollyy
TEMPLE STREET UNIVERSITY Children's Hospital in Dublin has said that it is introducing cashless donations in the run-up to Christmas this year. 
The hospital is currently developing CollecTin with VISA and cashless service Sum-up, which allows for contactless payment versions of traditional bucket collection. 
Located within the hospital, visitors will be able to tap their bank cards and donate electronically with the feature. 
The hospital will still have volunteers on streets fundraising with buckets, hospital spokesperson Celine Níc Oireachtaigh has said. 
"But we're obviously moving with the times, too, as we look into the tap to donate options."
Last year, the Simon Community made a similar move and began accepting Apple Pay and Android Pay on mobile phones. 
On Monday, The Guardian newspaper in the UK reported that the Big Issue magazine was trialing cashless payment methods, too, and plans to issue vendors with card machines for an eight-week trial period.
If that runs smoothly, it will be rolled out nationally, the magazine has said. 
Christmastime in Ireland is traditionally associated with fundraising volunteers on the streets, buckets-in-hand. Yet in an increasingly cashless society that may now be on the way out. 
London-based strategy firm The Future Laboratory has said that Ireland's tech scene, coupled with its population demographics, will make cash payments a minority in the next five years. 
Research by the consultancy firm estimates that 440 million people will use contactless mobile payment services across the world this year – feeding a market that will be worth €120 million by 2022.
In Ireland, there has been a significant growth in card payments, according to the latest Banking & Payments Federation Ireland report. 
Contactless payments grew by about 66% year-on-year both in volume terms and in value terms to 158 million payments valued at €1.9 billion.
On average, debit cardholders made almost 35 contactless payments in the first half of 2018 and spent over €421 per card. 
Yet despite that surge in card payments, cash demand remained strong, the report notes. The value of cash withdrawn at ATMs on Irish debit cards rose to €9.4 billion in the first half of the year. 
'Next step'
For some dependent on people's generosity around Christmastime, however, the move away from cash is still a while off. 
Sean Kavanagh, editor of the Big Issue here, has said that the Irish wing of the publication is not considering bringing in cashless payments at the moment but that it could become a challenge for the magazine in the future. 
"I can see, down the line, it may become significant," Kavanagh says.
Though he does not plan on introducing contactless options just yet "it's something that everybody will have to address," he says. 
#Open journalism No news is bad news Support The Journal

Your contributions will help us continue to deliver the stories that are important to you

Support us now
Temple Street hospital has partnered this year with DublinTown, the business improvement organisation, which has installed two Christmas trees – each with contactless points.
Donations of €3, €5, €10 or €20 are accepted. 
CEO of DublinTown Richard Guiney says that his organisation "wanted to broaden how people are using contactless," this year. "Contactless is the way things are going to go. This is the next step."
"People who have been accepting cash will now migrate to taking contactless."
So far, €2,000 has been raised between two Christmas tree locations on South King Street on the southside and Liffey Street on the northside, says Guiney. 
A spokesperson for charity St Vincent de Paul says that much of the society's fundraising comes from "church gate collection" and that people are still happy to pay in cash.
"Having said that we're very conscious that people are moving away from cash and we are looking at alternatives and the possibility of introducing different channels into the future."
Temple Street hospital has said that there will continue to be the option of sealed collection buckets "for those who would like to fundraise in that way".