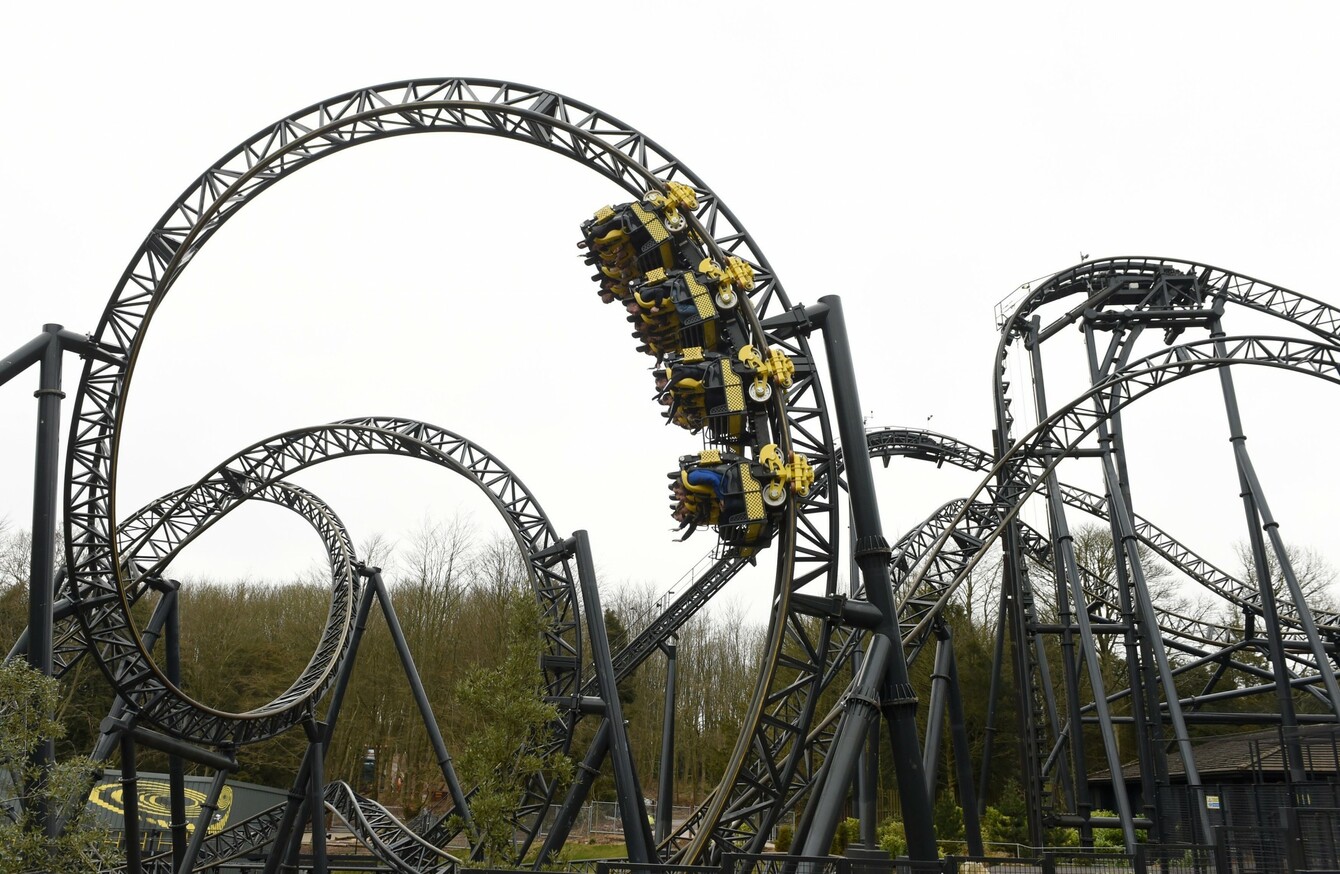 The Smiler ride at Alton Towers Resort in Staffordshire.
Image: Joe Giddens
The Smiler ride at Alton Towers Resort in Staffordshire.
Image: Joe Giddens
THE OPERATOR OF British theme park Alton Towers has been fined £5 million over a crash which led to two teenage girls requiring leg amputations.
Merlin Entertainments admitted breaching the Health and Safety Act over the June 2015 crash of The Smiler roller coaster at the park.
They had claimed the crash was caused by "human error".
The 2 June crash at the popular theme park saw five people seriously injured when one of the ride's carriages crashed into the back of another carriage when it become stuck on the track.
Vicky Balch, then 19, and Leah Washington, then 17, each lost a leg in the crash.
Washington described how she couldn't feel her toes and was drifting in and out of consciousness following the crash.
A court in England today ruled against the company, with Judge Michael Chambers saying it was not a human error.
"This was a needless and avoidable accident in which those who were injured were lucky not to be killed," the BBC reports him as saying.
Speaking outside court lawyer Paul Paxton said the victims were "shocked and disappointed by the catalogue of errors".
"Money alone will never replace limbs, nor heal the psychological scars."
The court heard that engineers failed to notice a carriage had stopped in the middle of the £18 million ride.
Merlin Entertainments' chief executive Nick Varney said the company was determined to "never repeat" the accident.