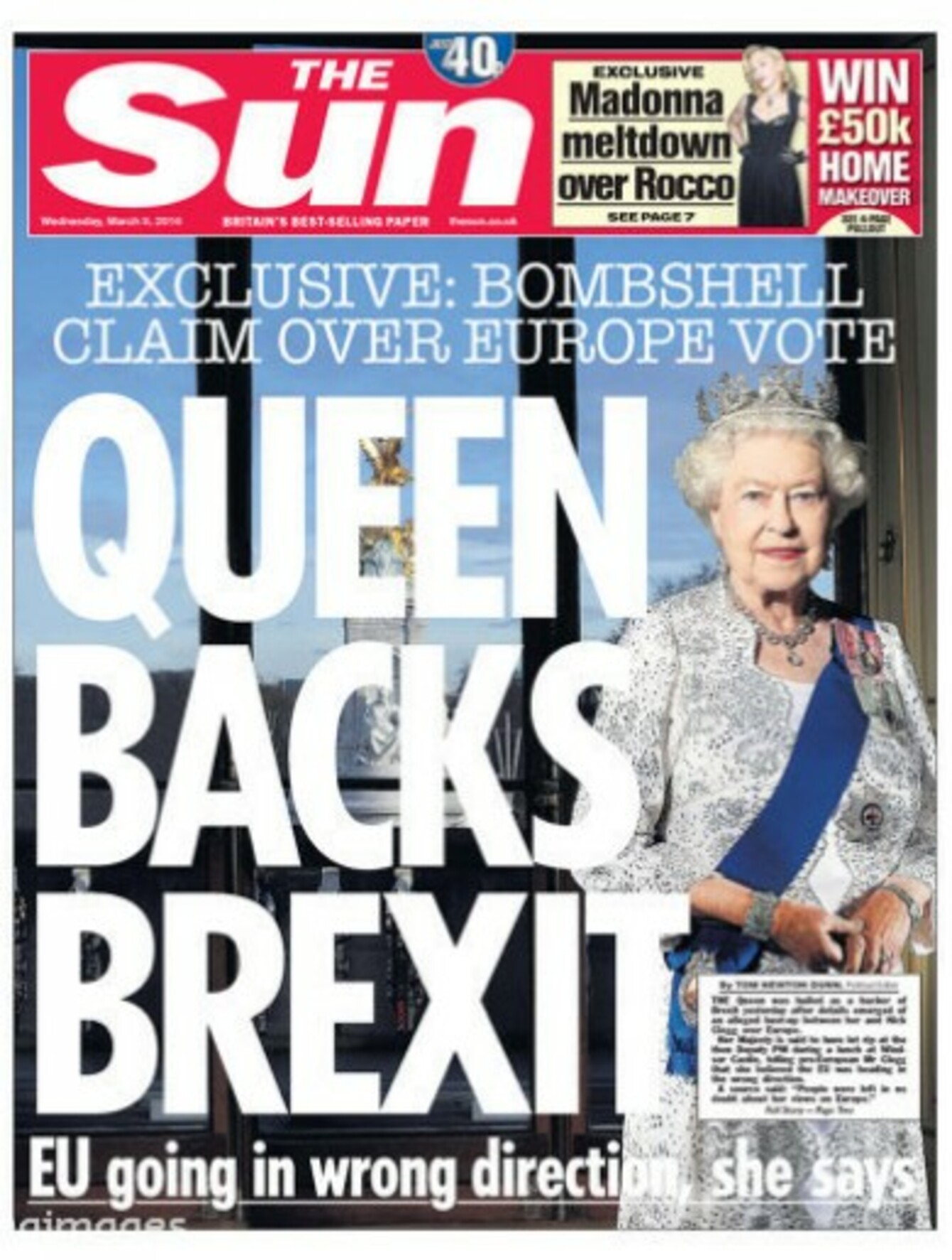 Image: PA Wire/Press Association Images
Image: PA Wire/Press Association Images
THE SUN NEWSPAPER has defended a headline which was slammed by the UK's press watchdog as "significantly misleading".
The paper had published a front page with the headline "Queen Backs Brexit". That led Buckingham Palace to lodge a complaint to the Independent Press Standards Organisation (IPSO).
The Palace alleged the story breached clause one of the press code in that it was inaccurate. IPSO upheld the complaint, ordering The Sun to publish its decision and a remedy.
The IPSO ruling said that the headline was "not supported by the text".
It was significantly misleading – given that it suggested a fundamental breach of the Queen's constitutional obligations.
Despite the ruling and the fact that the complaint was the first by a reigning UK monarch, the paper defended themselves today.
Speaking to BBC Radio 4 this morning, editor Tony Gallagher says the paper didn't make a mistake.
"Do I accept we made a mistake? In all conscience I don't.
We were in no doubt that the Queen's views were strongly of the view that she would want to leave the European Union.
In an editorial today, the paper doubled down on the claim.
"Does the Queen back Brexit? We're sure she does.
Having devoted her life to Britain, we believe (her opinions) are particularly strong about the erosion of our sovereignty by the EU.
"A newspaper wouldn't be a newspaper if it got wind of such views, so clearly in the public's interest to read, and didn't publish them."
The paper published a front-page article under the headline "IPSO rules against Sun's Queen headline" which continued on page 2.