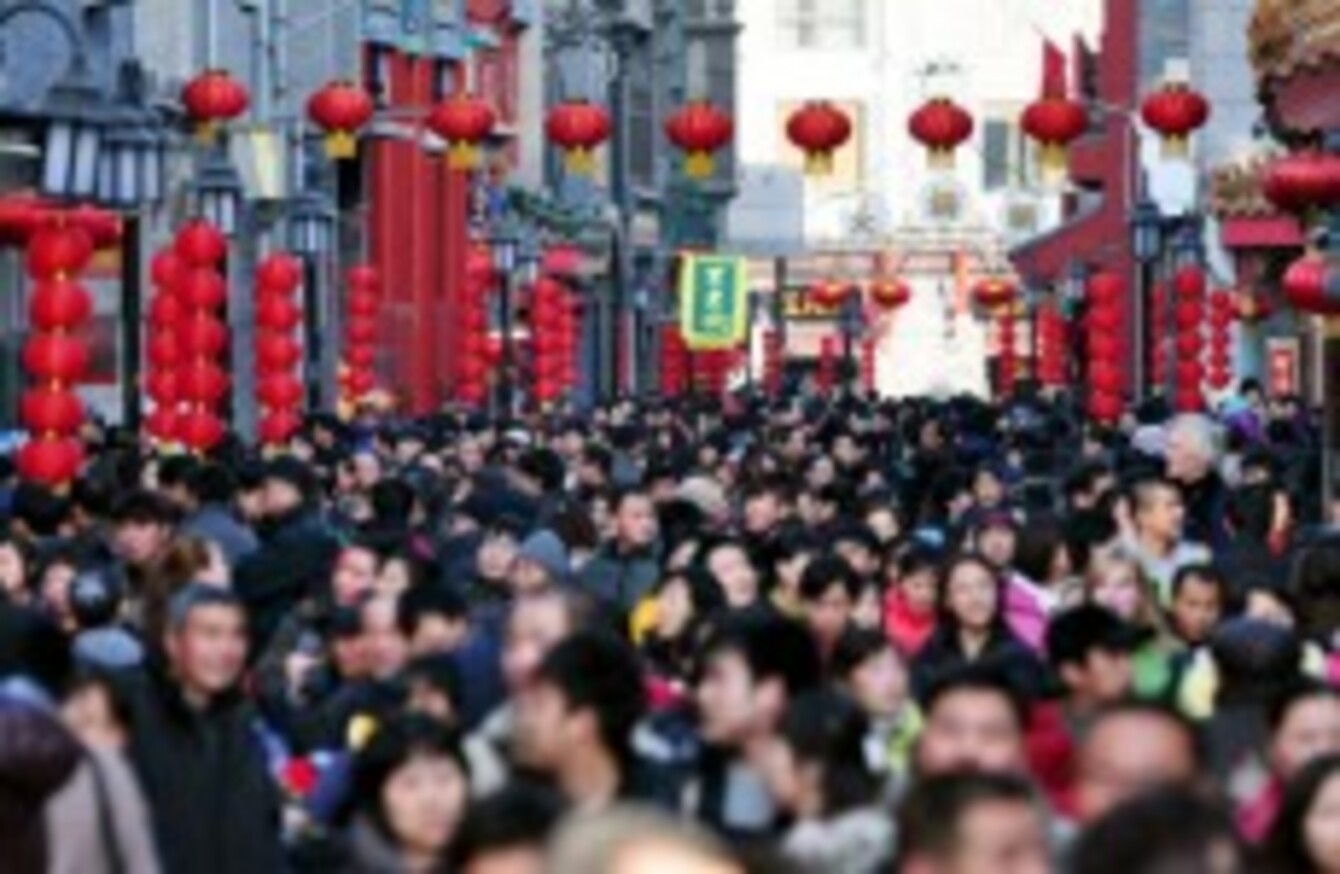 Chinese people are the most populous in the world's population
Image: PA Images/Fan jiashan
Chinese people are the most populous in the world's population
Image: PA Images/Fan jiashan
FOUR OUT OF five people in the world are literate and over half of them live in urban areas. The figures have emerged from a National Geographic study of the life of the "typical" person on planet Earth.
Their analysis of statistics for the seven billion people currently living on the planet found that 13 per cent speak Mandarin as their first language; 5 per cent speak Spanish and 5 per cent speak English.
Other figures include:
Nationality – 19 per cent of Chinese; 17 per cent are Indian amd 4 per cent are American
Religion – 33 per cent are Christian; 21 per cent are Muslim; 13 per cent are Hindu
Livelihood – 40 per cent work in services; 38 per cent in agriculture; 22 per cent in industry
Urban v rural – 51 per cent of people live in urban environments; 49 per cent in rural areas
Literacy – 82 per cent of the world's people can read and write.
The National Geographic Society has also commissioned the creation of a composite image of what the most 'typical' face is which represents the majority of the human race. The image was created at the Chinese Academy of Sciences in Beijing, where photos were collected over the course of ten years from several national technology research programmes across the globe.