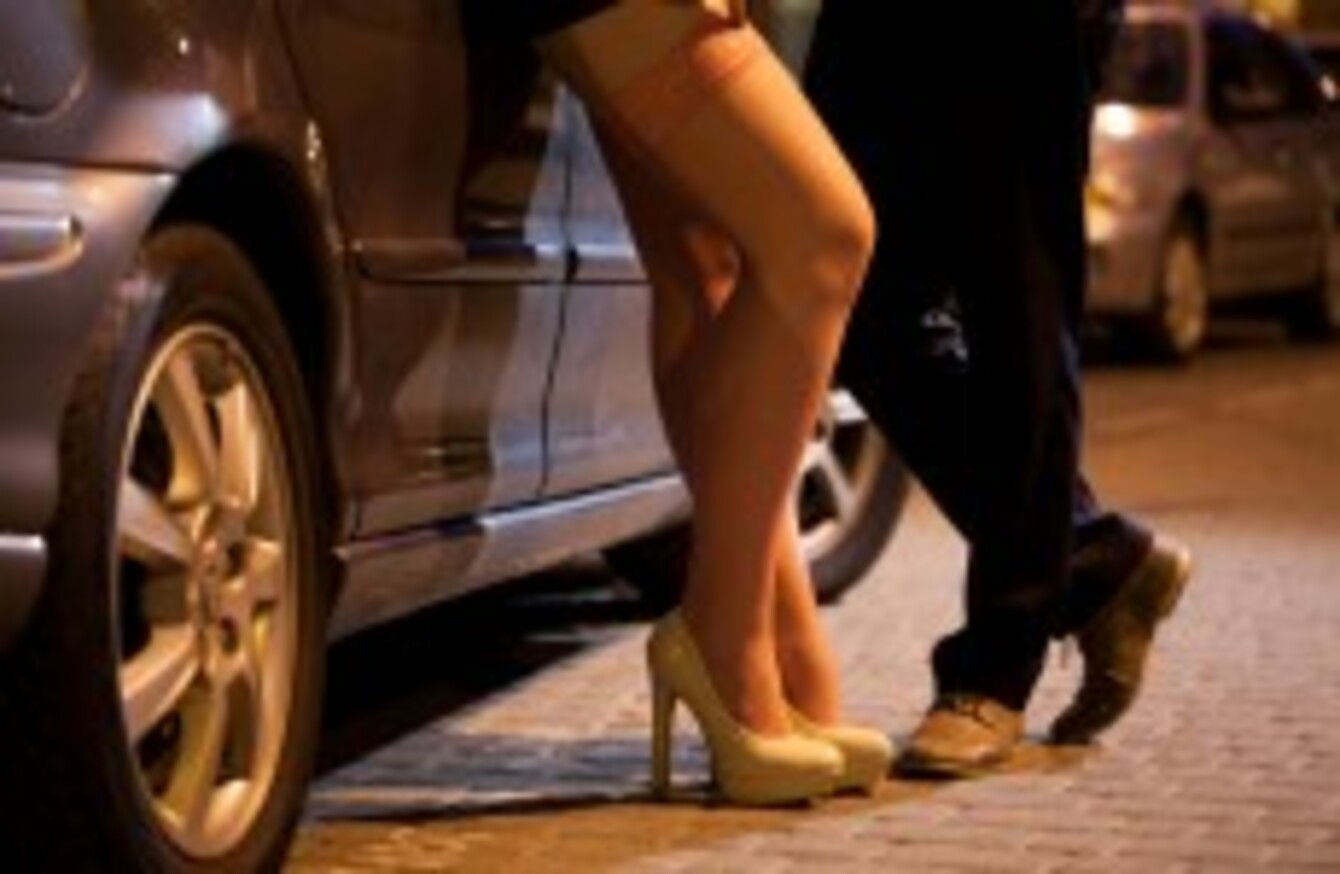 Image: Shutterstock/Photographee.eu
Image: Shutterstock/Photographee.eu
MEN ARE BEING asked to put themselves forward to talk about their experiences of sex work and misogyny for a new play.
TheatreClub is bring The Game to the stage in Dublin, but says it needs men to share their experiences for it.
The Game
The Game explores the act of buying sex and the subculture of prostitution. It is also a real-life game, with levels and consequences – but that's all people will know until they get to the show.
The production is drawing on stories and real life experiences which have been shared with them by a number of women who have exited sex work, including Rachel Moran, who wrote Paid For: My Journey through Prostitution.
Each night the production will feature five new men. These men have never played 'The Game' before. They've no idea what they're about to do, they won't be given a script. They are doing this to be part of an event – a symbolic act – that calls us all to consider, to think and to review.
Grace Dyas of TheatreClub told TheJournal.ie: "We read the book by Rachel Moran and we were really inspired by it and really interested in it. We reached out to her online and started looking up her other work."
A discussion took place between TheatreClub and Moran about sex work in Ireland and the debate around it, including the 'Nordic model'.
Sex work in Ireland
The Nordic model – practised in countries like Sweden, Norway and Iceland – is the basis of a bill introduced in Northern Ireland.
It criminalises the purchase of sex.
However, a survey among a number of Northern Irish sex workers said that 98% of them are against the criminalising of the purchase of sex. Two thirds believe it would make them less safe, while 85% said it would not reduce sex trafficking.
The Nordic Model is being examined in the Republic of Ireland. The Sex Workers Alliance Ireland, (SWAI), which is opposed to this model, has spoken with Justice Minister Frances Fitzgerald on the issue.
Other groups, such as the NGO Ruhama and Turn Off the Red Light - a campaign to end prostitution and sex trafficking in Ireland - are in favour of the legislation. Turn Off The Red Light said:
We aim to raise public awareness about the dangers of prostitution and sex trafficking and to lobby the Government to introduce legislation to end the exploitation of women, men and children in the sex industry.
We believe that the best way to combat sex trafficking and prostitution is to tackle the demand for paid sex by criminalising the purchase of sex.
SWAI said it supports a harm reduction policy in relation to sex work, and believes that sex workers should be granted the same rights as all other workers.
A member of SWAI, Catriona, has been at the helm of the @Ireland account on Twitter this week.
Amnesty International is calling for prostitution to be decriminalised to protect the rights of sex workers. Its draft policy on this issue was criticised by Hollywood actors like Meryl Streep and Emma Thompson, who signed a petition against it.
Amnesty told TheJournal.ie that it is developing policy on the protection of the rights of sex workers because they are a particularly vulnerable group at grave risk of violence, discrimination and other human rights violations.
"Rachel is an advocate of the Nordic model," said Dyas. Moran and Dyas use the phrase prostitution, rather than sex work, to describe the sale of sex.
Why do men buy sex?
"We were really interested in why men buy sex," said Dyas, "and what repercussions that has for women."
Our piece is interested in prostitution and interested in what is it really? Our piece is about the act of buying sex. Since we met Rachel we've met loads of other people on both sides of the fence. We met people who are pro-prostitution.
For the play, they want five men to volunteer for each night. They won't be volunteers from the crowd, but people selected in advance (see below for details of how you could take part).
"We actively want to address misogyny," said Dyas. "It's an opportunity for men to take part in activism around feminism. We don't like how a lot of the feminist conversation seems to be centred [just] around women."
"It's about women's issues, but there needs to be a discussion happening with men as well – otherwise there's no point. Every [bit of] coverage of prostitution always focuses on 'how did she get into it'? No one is asking the question 'why are men buying sex in the first place?'"
The men don't have to share their own experiences during the play, but will be playing the role of men who have bought sex.
"The men in the show don't have to talk about their experiences," said Dyas. They will play out the experiences of other men.
"It will be a discussion around what legal situation would work best," she added. "It's really staging a debate. We're hoping to provide an experience for audiences where they can interrogate these ideas themselves."
This is something that Theatre Club excel at – bringing difficult topics to be discussed. their previous work, Heroin, looked at the use of the drug in Ireland and its impact on communities.
Dyas said she thinks the usual discussion around sex work is "the wrong kind of discussion" and "very adversarial".
With the play, they want to go "back to the roots of it" and take a "more radical perspective", asking: "Why is this social issue an issue?"
The women are played by Lauren Larkin and Gemma Collins. Many of the people whose experiences their roles will be based on will remain anonymous.
Spectrum of experiences 
"There's a real spectrum of different experiences there," said Dyas of sex work in Ireland, though Moran's book is the "bedrock" of the play and she is their key collaborator.
In response to criticism, TheatreClub posted a message on their website, saying that the play is not a finished work, and that "no one has been shut out" of the process.
THEATREclub does not have an opinion, The Game does not have an opinion, but the people making it have their own, intricately formed, open, passionate and driven views. We try to put that aside in making the work. We don't do that for the sake of balance or objectivity.
They added:
We want audiences to form an opinion over the course of the piece, with complete autonomy to do so. We will be creating the space for them to do that. In the dark of the theatre space, in light of their own values. We are not in the business of telling people what to think.
They have invited people to have their say via the website.
"I'm interested in looking for a guy who feels things about these issues, who might read TheJournal.ie and feel like 'I want to do something to help with this'," said Dyas.
Dyas describes the men's contribution as "an hour or two hours of your time, a symbolic gesture that will help create a dialogue".
If you would like to apply to take part, contact Shaun Dunne on info@theatreclub.ie.
The show will take place in The Cube at Project Arts Centre, with a preview on 6 October and the show will run from 7 October - 11 October. Tickets: €10 – €20. Dublin Theatre Festival 2015 runs from 24 Sept – 11 Oct.