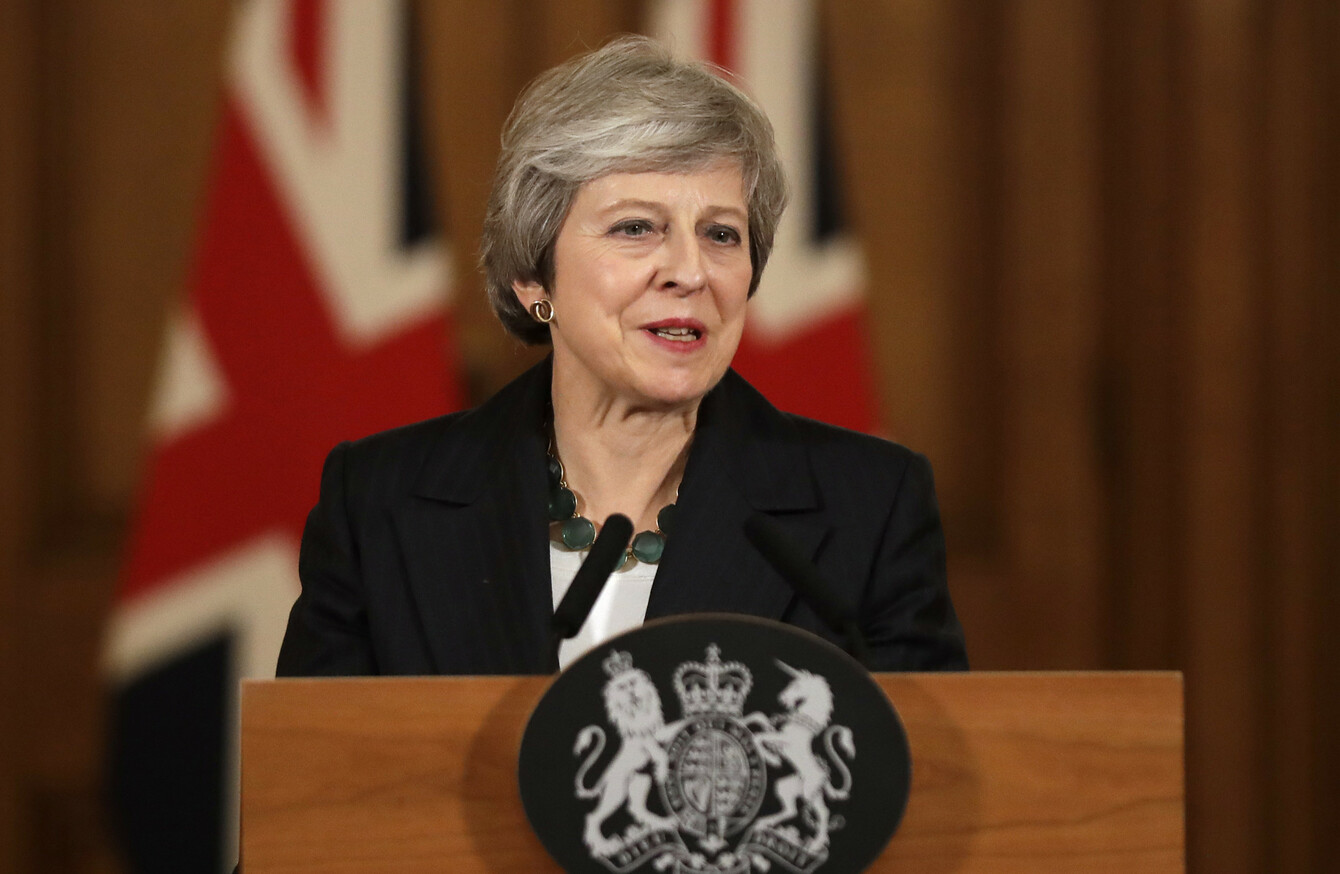 Image: Matt Dunham
Image: Matt Dunham
Updated Nov 16th 2018, 7:40 PM
JUNIOR HEALTH MINISTER Stephen Barclay has been appointed as the new Brexit secretary, according to Downing Street. 
Barclay replaces Dominic Raab, who resigned yesterday morning over British Prime Minister Theresa May's withdrawal agreement for Brexit. 
"The Queen has been pleased to approve the appointment of Stephen Barclay MP to be Secretary of State for Exiting the European Union," Downing Street tweeted. 
The former insurance lawyer becomes the third person to hold the job overseeing Britain's withdrawal from the European Union, after his two predecessors both resigned in protest at May's approach to Brexit.
The announcement comes alongside the appointment of Amber Rudd as the new Secretary of State for Work and Pensions. 
Michael Gove 
Earlier today, cabinet minister Michael Gove – a prominent Leave campaigner within May's cabinet – confirmed his support for May, after it was previously speculated that he was set to resign. 
Speaking to reporters outside his departmental office today, Gove was asked if he had confidence in the Prime Minister and replied: "I absolutely do."
He added: "I am also looking forward to continuing to work with all my government colleagues and all my colleagues in Parliament in order to make sure that we get the best future for Britain."
The British leader faces further unrest over her draft Brexit deal today following a string of resignations yesterday, including Brexit secretary Dominic Raab, as noted above.
The draft withdrawal agreement, which was announced on Wednesday, sets out the terms of the UK's departure from the EU and runs to over 585 pages.
Taoiseach Leo Varadkar has welcomed the draft Brexit deal, which includes avoiding a hard border in Northern Ireland. 
PM May said yesterday evening that she believed with "every fibre of my being" in the Brexit course she had set, hours after facing a hostile parliament and seeing four ministers quit her government.
Members of parliament on all sides have warned May there was no way the plan could win their approval, but she dismissed calls to quit, saying: "Am I going to see this through? Yes!"
'No confidence'
May now faces a motion of no confidence over her proposed draft deal with the EU. 
Tory MP Jacob Rees-Mogg, leader of the Brexit hardline European Research Group, submitted a letter of no-confidence in the Prime Minister yesterday saying: "It would be in the interest of the party and the country if she were to stand aside."
At least 48 letters from Conservative MPs are required to trigger a vote of no-confidence in the party leader, but a majority of the party's 315 lawmakers would have to vote against May in order for her to be ousted.
Meanwhile, the DUP has said that it will review its confidence and supply agreement with May's conservative government if her plan is approved by parliament and that it will not support May's plan. 
Deputy party leader Nigel Dodds said yesterday that "the choice is now clear: we stand up for the United Kingdom – the whole United Kingdom and the integrity of the United Kingdom – or we vote for a vassal state, with the break-up of the United Kingdom."
May said this morning that she recognises that there are concerns over the Northern Ireland backstop arrangement within her deal. "I have some of those concerns myself," she said.
Irish border
The Prime Minister also admitted that Northern Ireland will have "some regulations" different from the rest of the UK.
Meanwhile, on the DUP, May denied any "testy exchange" with the party and said that "we're still working with the DUP."
Earlier today, Taoiseach Leo Varadkar has said that he doesn't believe there is time for the draft withdrawal agreement to be negotiated before Brexit.
Speaking to reporters this afternoon, Varadkar acknowledged that May faced a challenge getting the deal through the House of Commons, but suggested that any further negotiations could lead Britain's departure from the EU to be postponed.
"Looking at things today, it looks like it's going to be very difficult to win the vote in the House of Commons," Varadkar said.
"But as reality kicks in and the precipice approaches, I think you may find more and more people becoming willing to support this deal as the best possible outcome."
With reporting from AFP, Hayley Halpin and Stephen McDermott