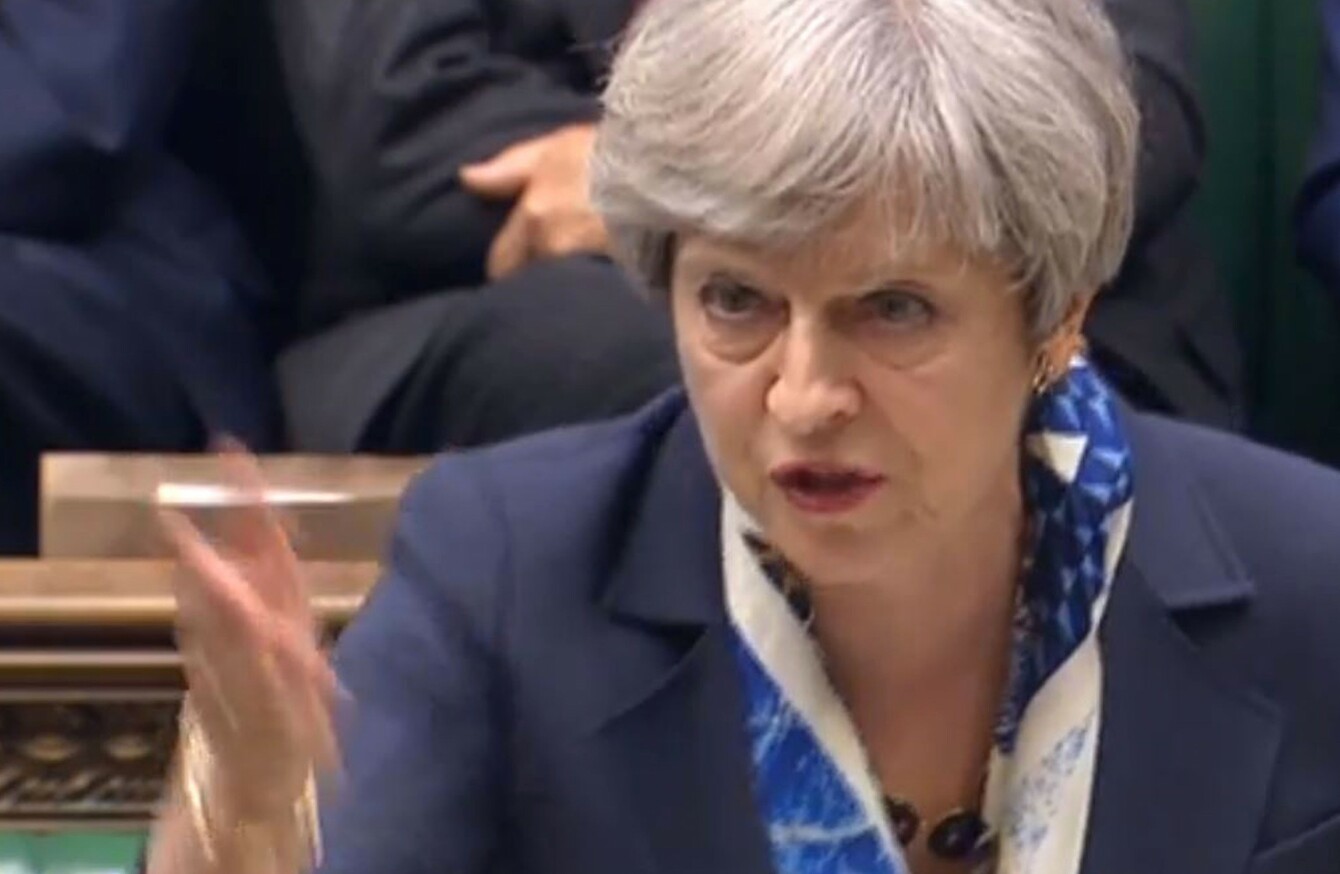 Image: Philip Toscano-Heighton/PA Wire
Image: Philip Toscano-Heighton/PA Wire
UK PRIME MINISTER Theresa May has apologised for the official State response to the Grenfell Tower fire believed to have killed 79 people, saying it was "just not good enough".
"That was a failure of the state, local and national, to help people when they needed it most. As prime minister I apologise for that failure," she told the House of Commons today.
Fire toxicity experts meanwhile, have said that insulation boards fitted outside the tower gave off highly toxic hydrogen cyanide gas which may have contributed to some of the deaths, reports Sky News.
Criticism
Theresa May had come in for sharp criticism for not visiting the survivors of the blaze on her first visit to the area, when both the opposition leader Jeremy Corbyn and Queen Elizabeth did.
There had also been criticism from the survivors about the lack of coordination in the State response.
Last week, angry protesters stormed local authority headquarters demanding justice for victims and survivors.
Residents had long complained about fire safety risks at Grenfell Tower, but said the concerns of the multi-ethnic, largely working-class inhabitants had been brushed off by local authorities.
Speaking today, May said: "The support on the ground for families in the initial hours was not good enough.
People were left without belongings, without roofs over their heads, without even basic information about what had happened, what they should do, and where they could seek help.
The government has announced that 68 flats had been bought for survivors in an upmarket housing development on Kensington High Street.
A pledge has also been made to rehouse all the survivors either in their local borough or in neighbouring ones.
"The residents of Grenfell Tower have been through some of the most harrowing and traumatic experiences imaginable and it is our duty to support them," Communities Secretary Sajid Javid said.
Our priority is to get everyone who has lost their home permanently rehoused locally as soon as possible, so that they can begin to rebuild their lives.
Cladding
The new claim about the potential for the cladding to have emitted deadly gas came from fire toxicity experts this evening, speaking to Sky News.
They said that the insulation boards installed during a refurbishment of the tower produce highly toxic hydrogen cyanide gas when they burn, and their positioning on the building means that every flat could have been filled with enough gas to kill those inside.
Establishing if it caused deaths, however, may not be possible due to the condition of the victims.
At least three people injured in the fire had been treated with an antidote for this deadly gas.
Richard Hull, professor of chemistry and fire science, said: "The outside wall of the building had 150mm of PIR foam (fitted), and once the fire had spread to that every flat would have its own source of PIR foam, which would have produced enough hydrogen cyanide to kill all the people in that flat."
As of this morning, 10 people were still being treated in hospital following the blaze. Six of them were in critical condition.
With reporting from AFP