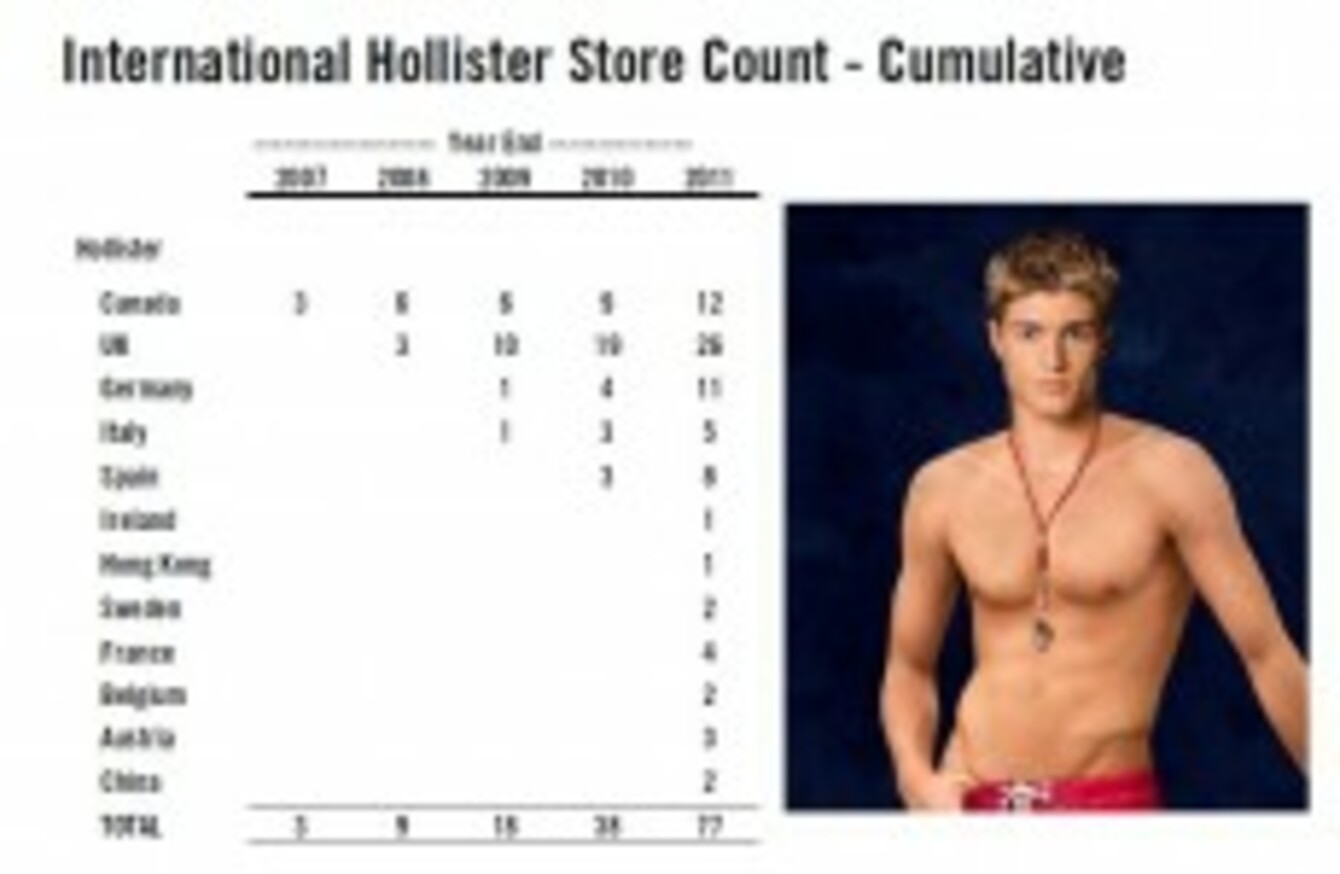 Image: Abercrombie and Fitch
Image: Abercrombie and Fitch
US RETAIL CHAIN Abercrombie and Fitch recently announced its Q4 2011 results, with unaudited net sales hitting $1.33bn for that quarter.
The company's Q4 report shows that although net sales were higher for that period than in 2010, net income came in lower as operating expenses rose. Net income for Q4 2010 was $124.5m, while in Q4 2011 it was $98.5m.
However, unaudited results for the full year show that net income rose from 2010′s $183.8m to $206.5m last year.
As BusinessInsider points out, the company brightened up its investor presentation with some choice advertising pics:
Abercrombie and Fitch

Abercrombie and Fitch

Abercrombie and Fitch

Abercrombie and Fitch

Abercrombie and Fitch