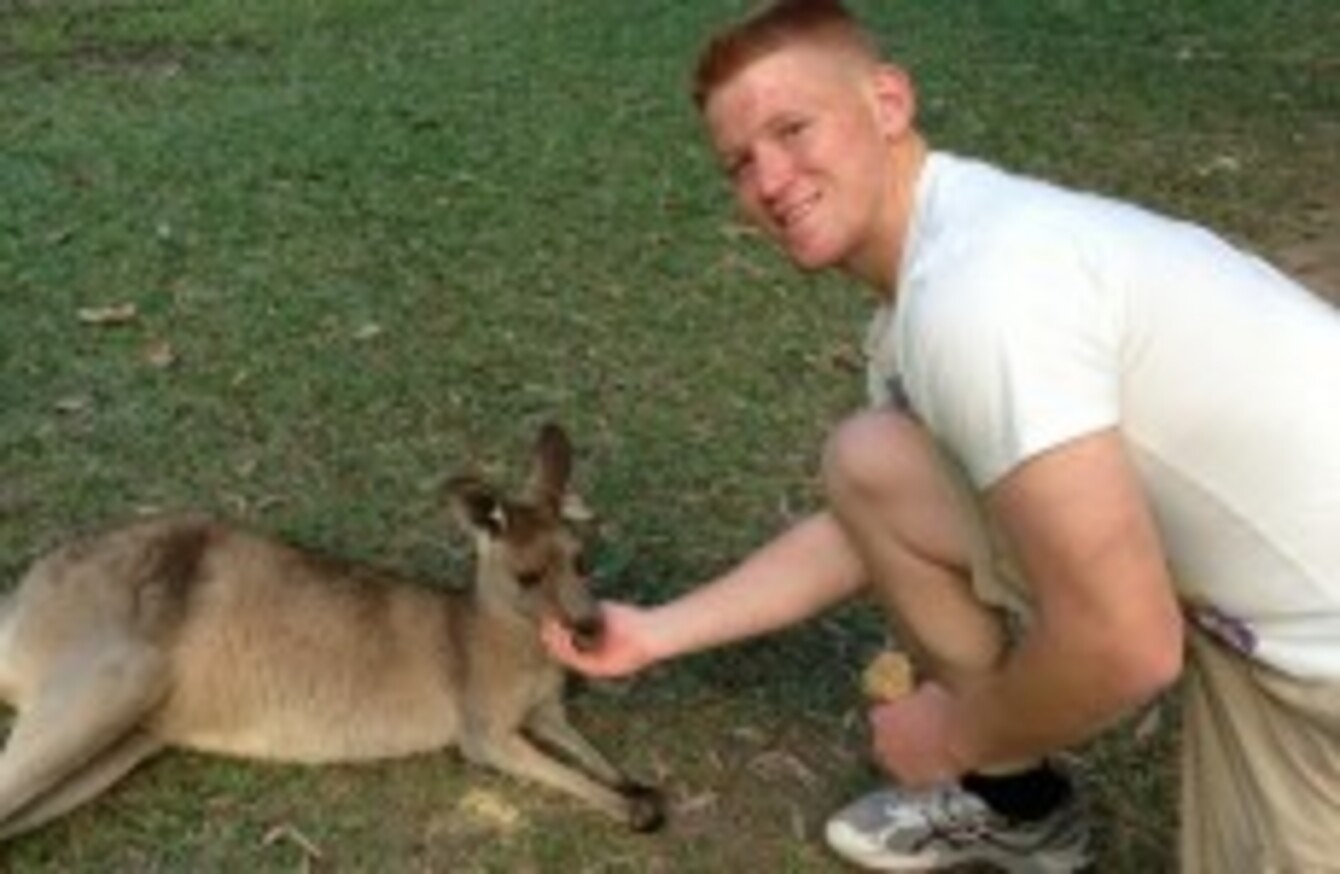 Thomas Keaney
Thomas Keaney
A YOUNG MAN in Perth has been convicted of manslaughter after Irishman Thomas Keaney died after being punched in December 2013.
The 23-year-old from Galway passed away in hospital 10 days after being punched outside a kebab shop.
Perth Now reports that the jury took over a week and a half to find 23-year-old Abbas Al Jrood guilty of unlawfully killing.
The Supreme Court heard that a fight broke out after a chair being used by Al Jrood was taken by people in Mr Keaney's group outside Euro Kebabs.
Al Jrood said Keaney's death was a "tragic accident" and that he had only pushed him using a technique he learned as part of his training to become a security officer.
However, the prosecution said Keaney was punched and "would not have seen it coming" as he was snuck up on by Al Jrood.
The Galway man fell backwards after the punch and hit his head on the ground, causing a severe brain injury.
Keaney spoke to his parents on the phone from hospital before his condition deteriorated on Christmas Eve.
His family travelled to Perth for the trial. Keaney's sister Lauren spoke to reports outside court saying she did not want another family to go through the trauma they endured:
"The cowards punch has shattered our lives and we ask everyone to realise the risk in partaking in such actions.
We would never want anyone to go through this type of loss. Thomas was a great man and he had seen a future for himself here in Australia.
"This is such a senseless act and I'm sure it has devastating effect on Al Jrood's family as well."
Al Jrood will be sentenced in July.