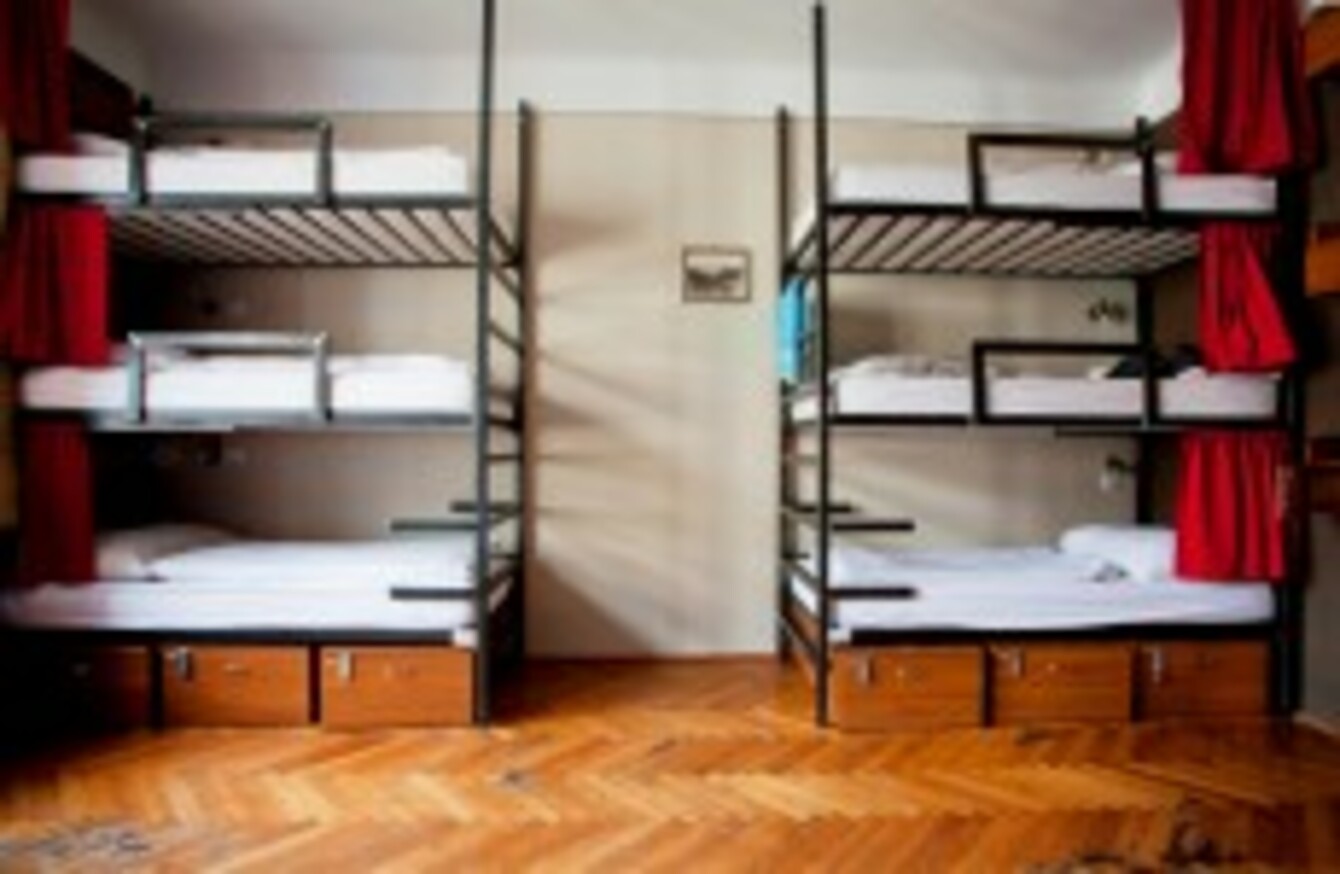 Image: Shutterstock/Radiokafka
Image: Shutterstock/Radiokafka
STUDENTS ARE AMONG the worst hit by the housing crisis.
The end of the summer now brings the inevitable annual rush for thousands across the country to find somewhere suitable to live.
A couple of years ago those who started their search early could avoid the panic, but demand is now so great, even the most prudent planners can find themselves without accommodation.
Earlier this year the Union of Students in Ireland (USI) described the crisis as a "barrier to accessing education".
The cost of single bedrooms in some parts of the country has gone up by 25% since last September.
The demand for houses is now at such a level that the USI has set up a service that aims at sourcing families' spare rooms for students. 
The impossible search
Speaking to TheJournal.ie, 20-year-old Jen Quinn, a 3rd year education student from Maynooth, explained that she started searching at the start of the summer, and only in the last two weeks has she secured accommodation in a student compound.
"I started looking in June," she explained, "and at that stage it was getting close to the time when the first years would be arriving. I was hoping that more would become available when the CAO offers came out. But to be honest not a lot did."
Even when something did become available, the huge demand for housing meant that landlords can freely turn away students if they have a preference for renting to professionals.
To Quinn this is unfair discrimination.
"I think if students can produce some kind of reference of their character from their previous landlord then I don't think it's fair that landlords can just refuse students outright," she said.
There are houses right beside the campus that would fit five students. If students are willing to take a twelve month contract, and if they can produce a reference which says they pay their rent on time and they are good tenants, then I think it is just completely unfair that they can be refused.
Still searching 
While Quinn may have been fortunate enough to find somewhere to live, Gabor Romhanyi has not.
#Open journalism No news is bad news Support The Journal

Your contributions will help us continue to deliver the stories that are important to you

Support us now
The 20-year-old Donegal native has been studying economics, politics and law at DCU for the past year, and has just over three weeks to find a place before his course starts back.
"This year is going to be one of the most important years of my life because I need to get a 2:1," Romhanyi explained.
If I can get that then I'll be able to take a year and study in France with the way my course is.
Romhanyi gets by on the €650 he receives from Susi.
In the most recent Daft.ie rental report, it was found that the average cost of a single room in Dublin city centre is €507. The average cost in north Dublin city is €418.
These figures do not account for the spike in rental costs that is brought on annually by the waves of returning students.
"This year it feels like it's a lot harder. The prices are certainly increased compared to last year. When I was looking at the prices there last year the average cost was around €400 a month. This year now there is nothing for that much," he said.