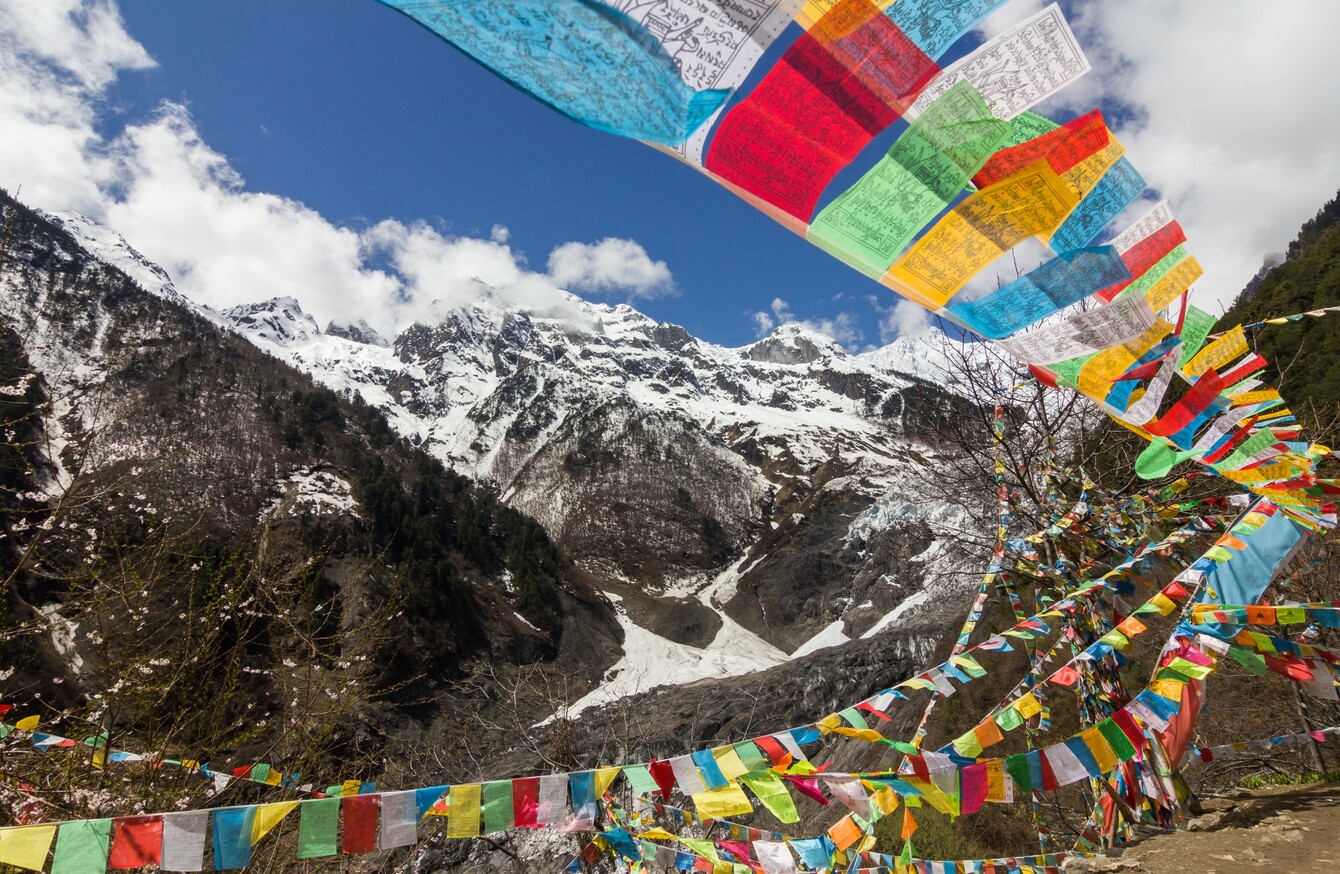 A file photo of Tibet.
Image: Shutterstock
A file photo of Tibet.
Image: Shutterstock
A SIZEABLE EARTHQUAKE registering 6.4 magnitude has struck the Himalayan region of Tibet.
The US Geological Survey said the quake hit at a depth of 25km (16 miles) about 300km (186 miles) northwest of the city of Qamdo (Changdu).
No damage or casualties have been reported as yet from the quake, which hit just after 8am this morning Irish time.
Located at the meeting point of the India and Eurasia continental plates, the Himalayan region is one of the most seismically active areas on Earth.
In 1950, an 8.6 magnitude earthquake struck Assam and Tibet, killing between 1,500 and 3,300 people in the sixth largest earthquake of the 20th century.
After Lhasa and Shigatse, Qamdo is the third largest city in Tibet, which is controlled by the People's Republic of China as an autonomous region.
Qamdo lies not far from the source of the huge Mekong river, which flows through five countries before entering the sea through Vietnam.
Battle of Qamdo
The city was the scene of a great battle in 1950, when forces controlled by Chairman Mao defeat independent Tibetan forces, and succeeded in incorporating the independent Buddhist mountain kingdom into the newly Communist China.
Earlier this morning, a 6.9 magnitude quake struck off the coast of Papua New Guinea.
There was no immediate information on casualties or damage. The Pacific Tsunami Warning Centre did not release a warning.
Previously measured on the Richter scale, earthquakes are measured on the moment magnitude scale.