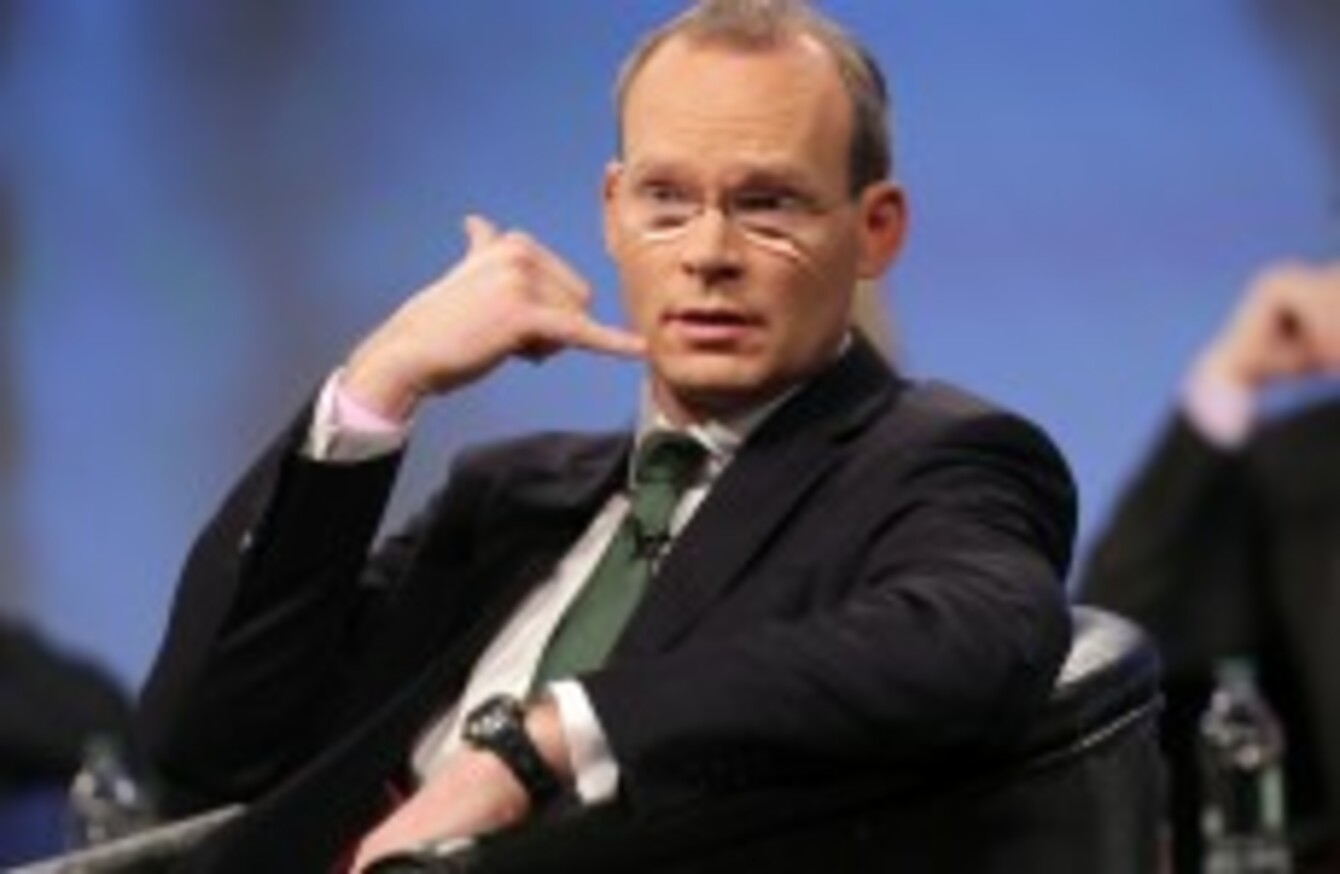 "Hey Micheál, call me?"
Image: Laura Hutton/Photocall Ireland
"Hey Micheál, call me?"
Image: Laura Hutton/Photocall Ireland
Updated 2.25pm 
A LABOUR PARTY minister has accused Fine Gael's Simon Coveney of being "disloyal" after suggesting that the party could go into government with Fianna Fáil after the next election.
Kathleen Lynch, the junior health minister, said she found Coveney's remarks – in which he said he would have no problem forming a coalition with Fianna Fáil – "a bit disloyal".
"I find it a bit disloyal at this stage when you consider that all of the messes that we've had to clear up in the last year have been Fine Gael's doings, and, you know, we've stood by Fine Gael and it's a bit disloyal now at a certain level to make that type of remark," she told Newstalk.
Coveney told the Irish Examiner that Micheál Martin, his constituency colleague, is "very competent" and added that he wouldn't have "any idealogical problem" with forming a government with Fianna Fáil "as long as we can hammer out a programme for government".
Lynch suggested that the Fine Gael minister's remarks were motivated by his desire to succeed Enda Kenny. Coveney is seen as a rival to Health Minister Leo Varadkar when it comes to the Fine Gael leadership.
"Simon is involved in two battles, one is with Leo Varadkar and the other is with the electorate," the Labour TD said.
Fianna Fáil reaction
Earlier, Fianna Fáil TD Éamon Cuív said he does not believe there is support within Fianna Fáil for a coalition with Fine Gael, telling Coveney to "dream on".
The Galway West TD told TheJournal.ie,  that Martin had ruled out a coalition with Fine Gael therefore it is a "non-starter".
"So, dream on Coveney," he added. "First of all the leader has ruled it out so it's really a non-issue but I actually don't think there's support [among the party membership]".
Unlike in previous years, any coalition arrangement would have to be put to the ordinary Fianna Fáil membership after the next election.
Ó Cuív said there are "fundamental differences" between Fianna Fáil and Fine Gael.
Asked if Sinn Féin could be a possibility for his party, he added: "I think the leader is the leader and he's ruled out both."
Not 'at this particular time'
Earlier, Ó Cuív's parliamentary party colleague Timmy Dooley would not entirely rule out the possibility of Fianna Fáil doing a deal with Fine Gael. 
Dooley took to Twitter this morning to seemingly rule out such a possibility following the emergence of Coveney's comments:
The Clare TD then told RTÉ's Morning Ireland: "I was somewhat taken aback that Simon Coveney was sitting around over the Christmas musing as to who might assist in retaining the current government in situ."
He described Coveney's view as being "somewhat arrogant" and said that Fine Gael had "lost the faith of the Irish people".
Dooley said he was ruling out "propping up the current government".
When pressed on the issue by host Cathal MacCoille, Dooley would not definitively rule out Fine Gael as a possible coalition partner in the future, saying there were significant differences between the parties "at this particular time".
"I think many people throughout this country believe there are very significant idealogical differences between Fine Gael and Fianna Fáil and the policies that they're pursuing at this particular time," he said.
Here's one Fine Gael TD's reaction to Dooley's comments:
On the same programme, Labour's equalities minister Aodhán Ó Ríordáin said that his preferred option after the next election was to go back into government with Fine Gael, saying that Fianna Fáil has "terrible habit of destroying the country when they do get into power".
"If Fine Gael and Fianna Fáil want to play footsie with each other on your programme there's not much I can do about that," he added.
First published 9am