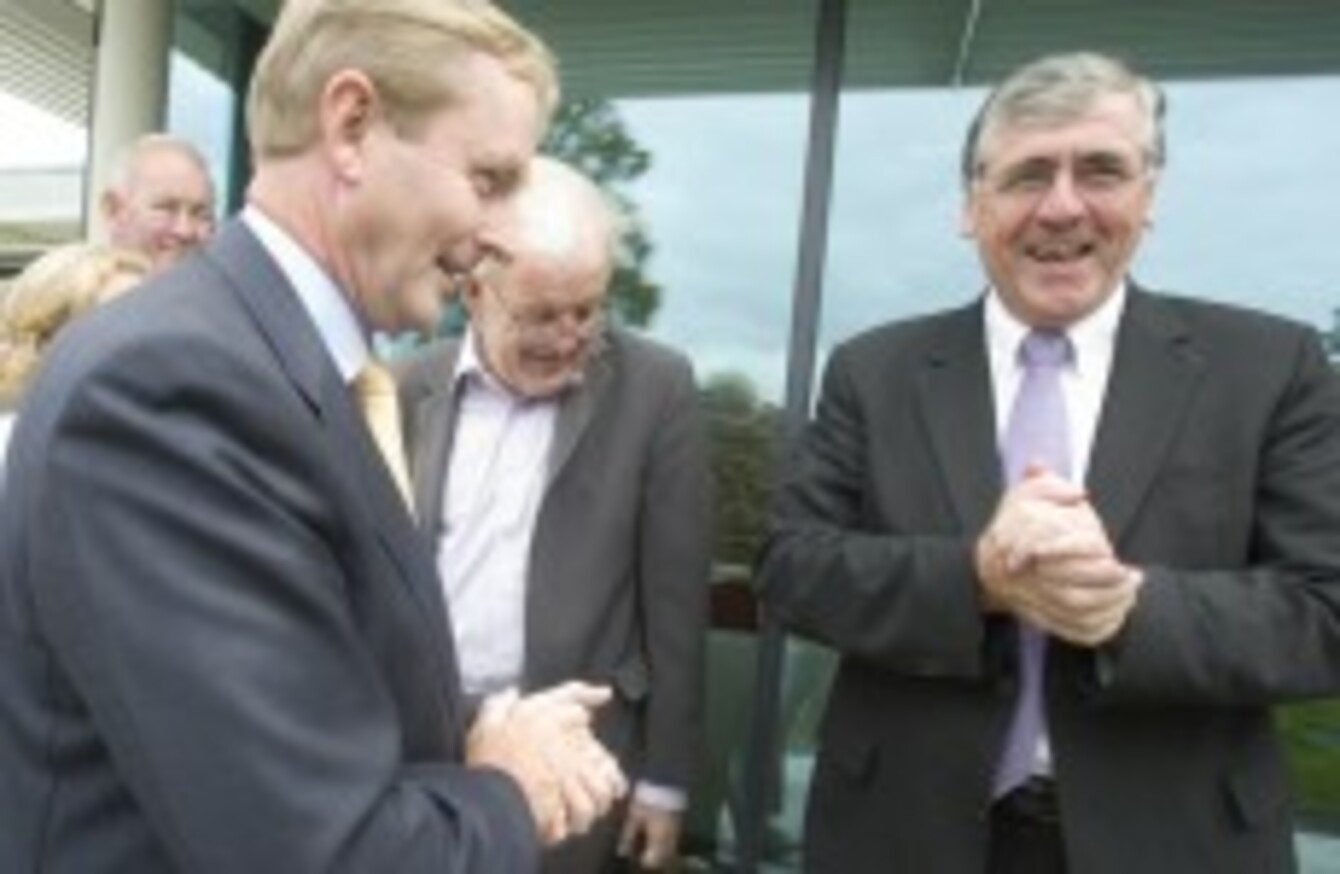 Tom Hayes (right) with Enda Kenny in 2009
Image: Eamonn Farrell/Photocall Ireland
Tom Hayes (right) with Enda Kenny in 2009
Image: Eamonn Farrell/Photocall Ireland
FINE GAEL TD Tom Hayes has been appointed as the new Minister of State for Food, Horticulture and Food Safety.
The appointment of the Tipperary South TD as a junior minister at the Department of Agriculture follows this morning's Cabinet meeting.
Hayes succeeds Shane McEntee in the post following his party colleague's sudden death last December.
"Tom Hayes has a deep understanding of the agriculture sector and I am confident that this, along with his political and farming experience, will equip him very well for this important and challenging role," Taoiseach Enda Kenny said today.
Hayes himself added: "I am delighted and honoured to have this opportunity to serve as Minister of State.  I look forward to working closely with Minister Simon Coveney and other Government colleagues on the continued development of these very important sectors."
The appointment of Hayes comes as a bit of a surprise to those who have followed matters closely in recent months with party colleagues Andrew Doyle, who chairs the agriculture committee, and Damien English, who ran the by-election for McEntee's vacant seat, considered favourites.
Under legislation concerning the appointment of junior ministers, the Taoiseach makes a nomination to the Cabinet which then approves this choice as happened this morning.
Hayes has previously served as chairman of the Fine Gael parliamentary party and was the party's deputy spokesperson on transport with responsibility for road safety in the months prior to the 2011 general election.
He has been a TD in Tipperary South since 2001 when he was elected following the death of Theresa Ahearn. He previously served four years in the Seanad.