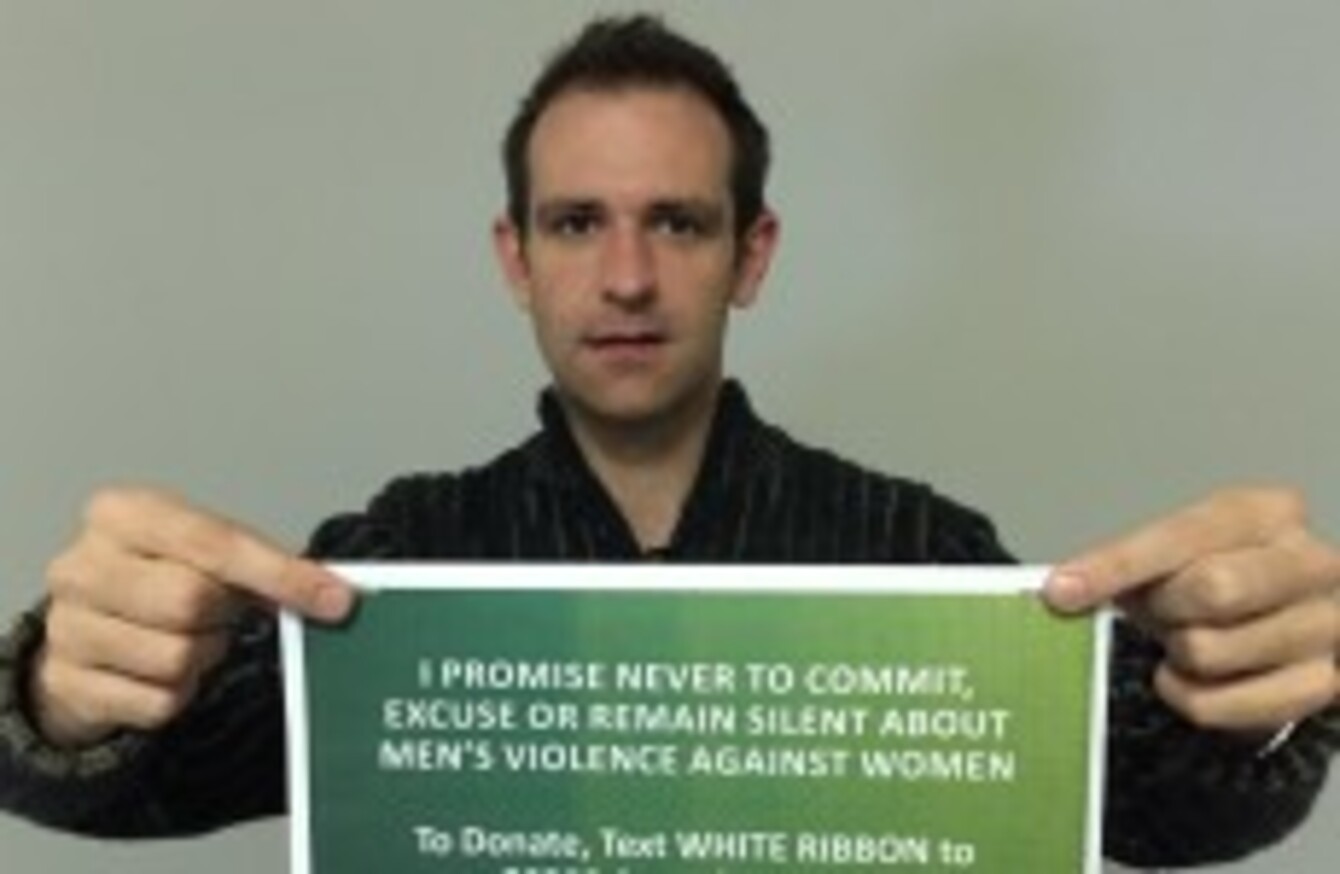 THE HUSBAND OF murdered woman Jill Meagher has said people in Ireland need to examine how they look at violence against women and those responsible for it.
Speaking to reporters at the launch of White Ribbon Day in Dublin this morning, Tom Meagher commented that he found recent support for footballer and convicted rapist Ched Evans "disappointing".
He said it was particularly disheartening to hear support from the Professional Footballers Association of Ireland in a blog post on its website, which was later taken down.
"It was very upsetting to think that a lot of people who would say [Adrian] Bayley was a monster would then turn around and say Ched Evans was a great guy and he deserves a second chance or whatever," Meagher said.
The White Ribbon campaign, which is fully rooted in Australia where Meagher's wife was raped and murdered, calls on men to end violence against women and to stand up and do something about it when they see it happening.
Today, Meagher had this message for Irish men:
I think the main thing men need to do is a self-examination – what they allow themselves to walk by, what they allow themselves to tolerate in terms of how they deal with other men and women and, socially, how they may or may not use their dominance. And I think this is a really good time today on the 16 days of action to break your silence around this issue and to talk about it with your friends – talk about it with whoever you can – and try and get a conversation going.
The launch today was also attended by the interim Garda Commissioner Nóirín O'Sullivan, who spoke with Meagher before the event started. When asked about the recent Garda Inspectorate report, which was particularly critical of garda treatment of sexual assault victims, Meagher said it is "time we started listening to victims and believe victims".
"I think everybody could be more understanding – we still haven't stamped out that suspicion of victims," he added.
Figures show that a significant number of Irish women have either been sexually harassed or assaulted in some way.
As Meagher pointed out, "it is so ubiquitous, that it would be difficult not to know someone who's a perpetrator or a victim" and that will never change if people don't stand up and try to stop it.