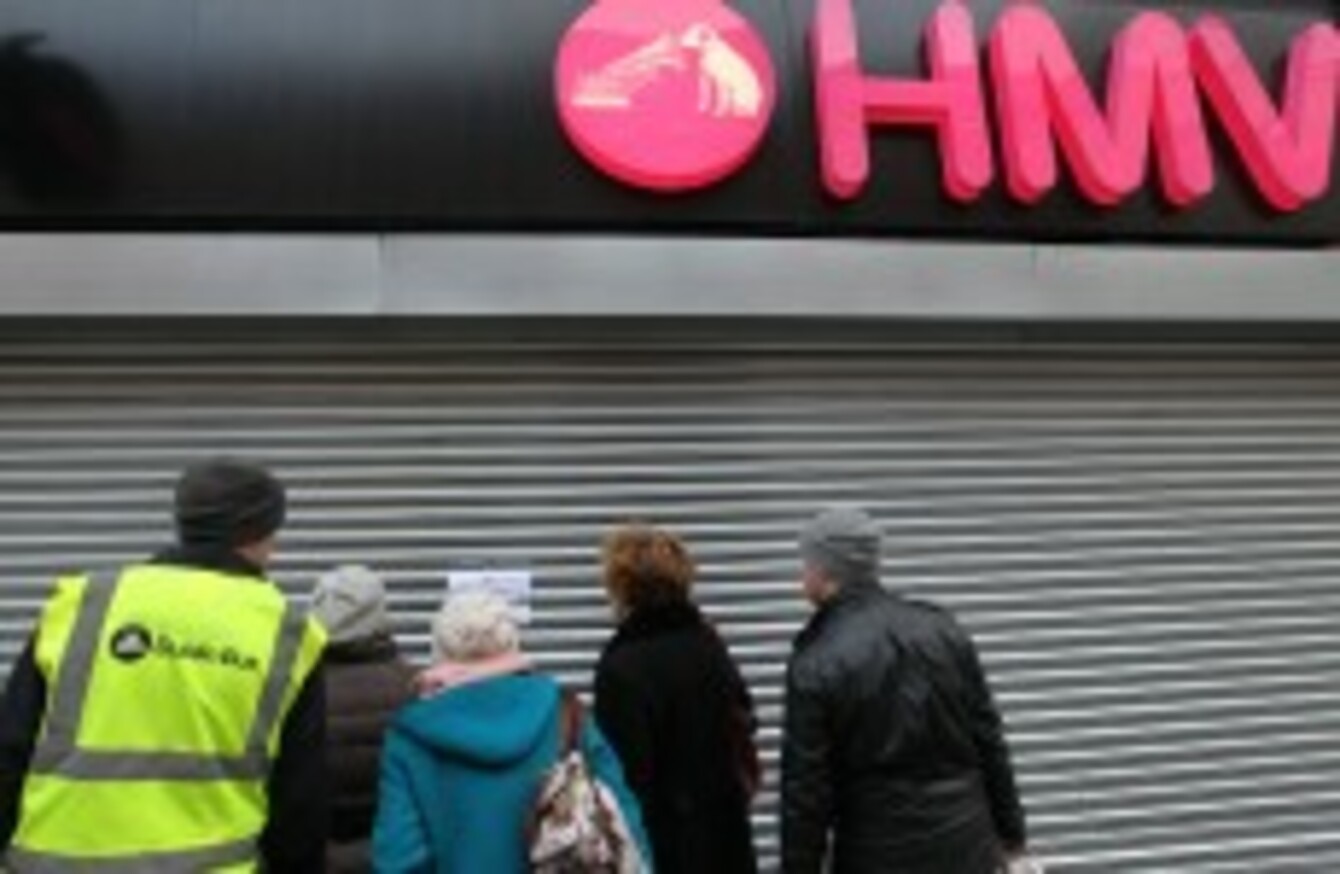 Image: Sam Boal/Photocall Ireland
Image: Sam Boal/Photocall Ireland
EVERY SATURDAY MORNING, we like to take a look at all the best comments left on the site by you lot over the past week.
This week there was a lot of talk about horse burgers,  HMV and what exactly constitutes a high earner in Ireland today. Then there was Lance Armstrong's interview with Oprah, what Dublin city should do with its spare €2.2 million – and why European judges rejected a bid for a trademark for this unusual line of sex toys.
So here, in no particular order, are the standout comments from the week that was.
The top 5 articles which received the most comments this week:
1. Horse and pig DNA found in supermarket beef burgers
2. Poll: Should Irish primary schools be non-denominational?
3. Column: How much has Ireland paid for the EU banking crisis?
4. Pro Choice group plans to counter protest Pro Life demo
5. Open thread: Dublin City Council has €2.2m spare. How would you spend it?
Some of the best comments left on the site this week:
There were literally hundreds upon hundreds of horse burger puns this week. Bravo, punmakers. Hard to pick the best one, but this one from Conn Rogers was solid AND got 250 thumbs up:
Sorry, this isn't a pun but I think someone may be sending me death threats.
Woke up this morning with a Tesco burger on my pillow.
Speaking of bad jokes, Hank Tree was unimpressed with yesterday's snow:
I can't believe how thick the snow is out there. I asked a snowman for the time and he just stared at me.
GT had a good analysis of what went wrong for HMV:
10 years ago I would have been sad. But now I pay €9.99 a month to Spotify & access nearly every CD in the world at the touch of a button. I pay €6.99 a month to Netflix & (using a VPN to access their US selection) I can view hundreds of films & countless hours of TV right on my phone (and tablet, and laptop & TV). How could they ever compete with that?!

Having said that, I have many happy memories of my teenage Saturdays going into HMV with friends and coming out with the latest single or whatever.

Interesting times coming up for the high street….
Meanwhile Eric pointed out the problems:
Its sad, the end of a high-street institution. However, the writing has been on the wall for some time due to the trends towards online streaming and even trends within the music industry itself such as emphasis on singles over albums.

You only had to go into a HMV store lately to see they were desperately lacking a product focus, with the shop floor poorly laid out, resembling an incongruous mix of CDs, DVDs, books, Xboxes, iPads, headphones, sweets and posters.

I feel sorry for the staff and hope the find other employment soon.
One commenter on a thread about horse burgers pointed out that other foods contain gelatin and cochineal (crushed beatles) without any outcry – but Brian Ó Dálaigh pointed out what the real issue was:
Except that gelatin is listed as an ingredient in jelly and jams and cochineal is listed as an ingredient in red food colouring. Horse is not listed as an ingredient in beef burgers. Neither is pork. The uproar is not about what was found in the meat, but the fact that it was not listed as an ingredient. Look at it another way: it is perfectly legal to eat beetles in this country. Would you feel the same if 29% of a beef burger was made of beetles and you weren't informed about it prior to eating it?
Ellen C noticed an unusually impressive body part on Sunday's Golden Globes:
If I had a back like Julianna Margulies I would never cover it up and walk everywhere backwards
(Tammie Arroyo/AFF/EMPICS Entertainment)
#Open journalism No news is bad news Support The Journal

Your contributions will help us continue to deliver the stories that are important to you

Support us now
5 of the comments which got the most thumbs up
1. With almost 2000 thumbs up, this comment by Hank Tree beneath an article about what an Australian tourist discovered about Ireland was (by far) the most popular comment this week:
I'm an American who has been in Ireland for the past 14 years, I love the people, their hospitality and their sense of worth. I'm proud to call ireland home now.
2. Also in the top 10 this week was this comment from Stray Mutt when the story about horse meat being found in beef burgers broke on Tuesday evening:
I have no problem with the idea of consuming meats from various animals. But for retailers to claim something is 100% beef and is in fact not, that should be a criminal offence.
3. Horse meat obviously got a lot of commenters exercised: this comment from The Viscount was the fifth most popular comment this week:
Also, they have been assuring us that their beef is 100% traceable for years since mad cow. Now they cant even tell us what f@cking animal it might be? Massive massive liars.
4. And this, the first of many horse puns from Frank Jones got more than 800 thumbs up:
Finally real fast food in our supermarkets
5. This Father Ted quote from Steven Geoghegan on the article about how Sinn Féin asked CNN to refer to Gerry Adams by his proper title was perfectly timed – and received more than 750 thumbs up:
Address me by my proper title ya little boll*cks
Spot any comments which you think should make the list of top comments of the week? Let us know: Mail christine@thejournal.ie with any suggestions