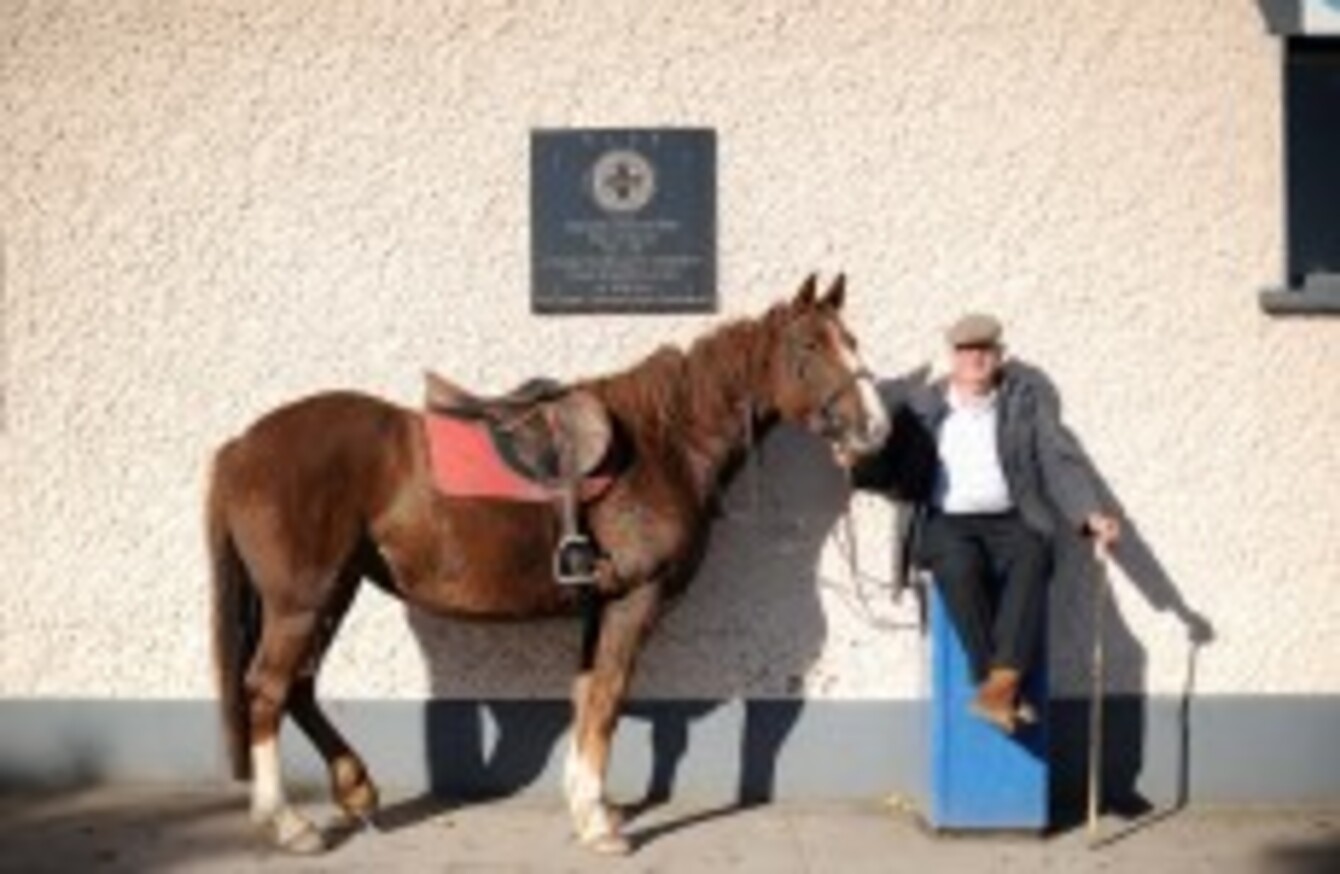 Image: Laura Hutton/Photocall Ireland
Image: Laura Hutton/Photocall Ireland
EVERY SATURDAY MORNING we like to take a look at all the best comments left on the site by you lot over the past week.
There was a lot of talk this week about State subsidies to fee-paying schools, gangland crime, and Jimmy Savile. Then there was Bill Cullen's financial woes, more councils passing motions in favour of same-sex marriage, and the elderly couple who grew an enormous cannabis plant by mistake.
So here, in no particular order, are the standout comments from the week that was.
Some of the most famous statues in Dublin were given woolly hats this week in a publicity stunt for Age Action. Among the be-hatted statues were James Larkin, Molly Malone, and, as Graham Ó Móráin, noted:
Phil Lyn-knit
(Ho ho!)
It's rare to get a comment with no thumbs down at all but Barry achieved that in this comment about Fine Gael TD Simon Harris's use of the word 'chillax' in the Oireachtas this week:
Frankly its amazing how two of the nicest words in the English language….chill and relax can make one of the bloody most annoying words in the English language…..chillax
On Monday we ran this piece about modern Irish etiquette. The new rules: thank the bus driver when you're getting off, "Yeah no" is an appropriate response, and it's ok to start a conversation with "Did you hear who died?". Readers weighed in with their own suggestions. From gagsy 99:
Its ok to claim that its "too cold to snow".
Dec Rowe had this one:
When someone asks if you want a cuppa tea you should always answer with the question… "Ah sure why not!"
And from Mary Kavanagh, on the rule about having to say no when someone offers you something before being cajoled into saying yes:
Great article and excellent comments.
I said no to an offer of a drink from an English friend when I was living over there and was gobsmacked not to get the usual gentle arm twisting. I had to sit out the round so I never made that mistake again!
This image of the Milky Way seen over the Cliffs of Moher was shared hundreds of times by readers on Facebook this week. From Dmc:
This is the kind of material needed to promote Ireland. I'm sick of the likes of various companies using alcohol to associate their brand with Ireland.
An elderly couple in England grew an enormous cannabis plant in their back garden by mistake. Seriously. Brian Donovan guessed they were popular:
I'd say they had a multitude of teenagers coming up and offering to do the garden for them.
An estimated 160 people lost their jobs on Wednesday when meat producers Olhausen closed down suddenly. Niamh Margaret pointed out that the way it was handled made things even tougher for employees:
This is very sad. Something needs to be done about what happens when receivers are appointed. Coming in, telling the staff their jobs are gone and then telling them to leave and changing the locks is no way to do it. Loosing your job is bad enough but when it's done in this way makes it all the more traumatic.
Commenters didn't have a lot of sympathy for Johnny Ronan and Richard Barrett of Trasury Holdings which had liquidators appointed this week. Marko Burns was unimpressed with this picture of Johnny Ronan:
That haircut is called the Superhero Baddie no:543/765
Gardaí and the DSPCA rescued 50 puppies destined to be sold on the black market in an investigation on Tuesday. The comment thread was excellent, with many readers offering to foster or adopt the dogs and do what they could to help. Dublinlad72 got more than one thousand thumbs up for this:
Seriously? Who does this to animals. Hope they all go to good homes.
With health services increasingly being cut back, the need for proper mental health services in Ireland was a topic of discussion on Wednesday. Christopher Gardiner shared his story and how he is dependent on mental health services:
I suffer from serious anxiety and depression. I used to work but it pushed me to despair so I lost due to illness the job of nearly ten years I held. It was building up for a long time and i drank to cope but the drinking got out of hand. Thanks to the AA I was able to stop drinking. I am a patient in a day hospital and have been since 2011 while being treated by my gp since 2009 for the same complaint.
I have good days and bad days. I don't go out much. I get stressed very easily and have medication to control it. I also am trying to attend stress management classes. The worst part is I was turned down for my social welfare payment. Even though i worked all my life and have letters from my GP and Consultant Psychiatrist stating I have this illness and that it will require lifelong treatment. I am so worried. I was refused and have to now wait for an appeal. There isn't a day i am not in hell with stress and worry. I dread the postman and just don't open the letters until I have taken my medication because if it is more bad news I am afraid of what it will do. I am afraid of losing control and harming myself in despair. I cannot cope with the daily stress and waiting for months. I don't know who else to turn to. I have rang the samaritans a few times at my lowest. The waiting and uncertainty of the appeal is eating away at my nerves and i can't stop thinking about being rejected again. This is typical me. The thoughts keep going round and round and its torture. I see the psychiatrist about once every two months for about 5 minutes and thats it. The staff are very nice and they do what they can but cutting their budget is going to make my life more unbearable. I just wanted to share how i feel as a person dependant on mental Health Services.
World Homeless Day was on Wednesday. John, a homeless man with addiction problems, spoke to us about what life is like for him and got a lot of support from readers in the comments. John Cleary got a lot of thumbs up for this:
John you have enough self awareness to beat this, and evidently are articulate enough to deliver this absorbing and thought provoking article. You have a good future waiting for you.
The very best of luck.
Shadow76 had this suggestion for how Google.ie could resolve its technical problems:
They should try turning it off & back on again
Does the kid in this 2-second-long video have the shortest attention span in the world? Kevin Smyth isn't sure:
Video was too long. I didn't watch all of it. What happened in the end?
(Video: Mmmree/YouTube)
Spot any good comments? Let us know! Mail christine@thejournal.ie with any tips.