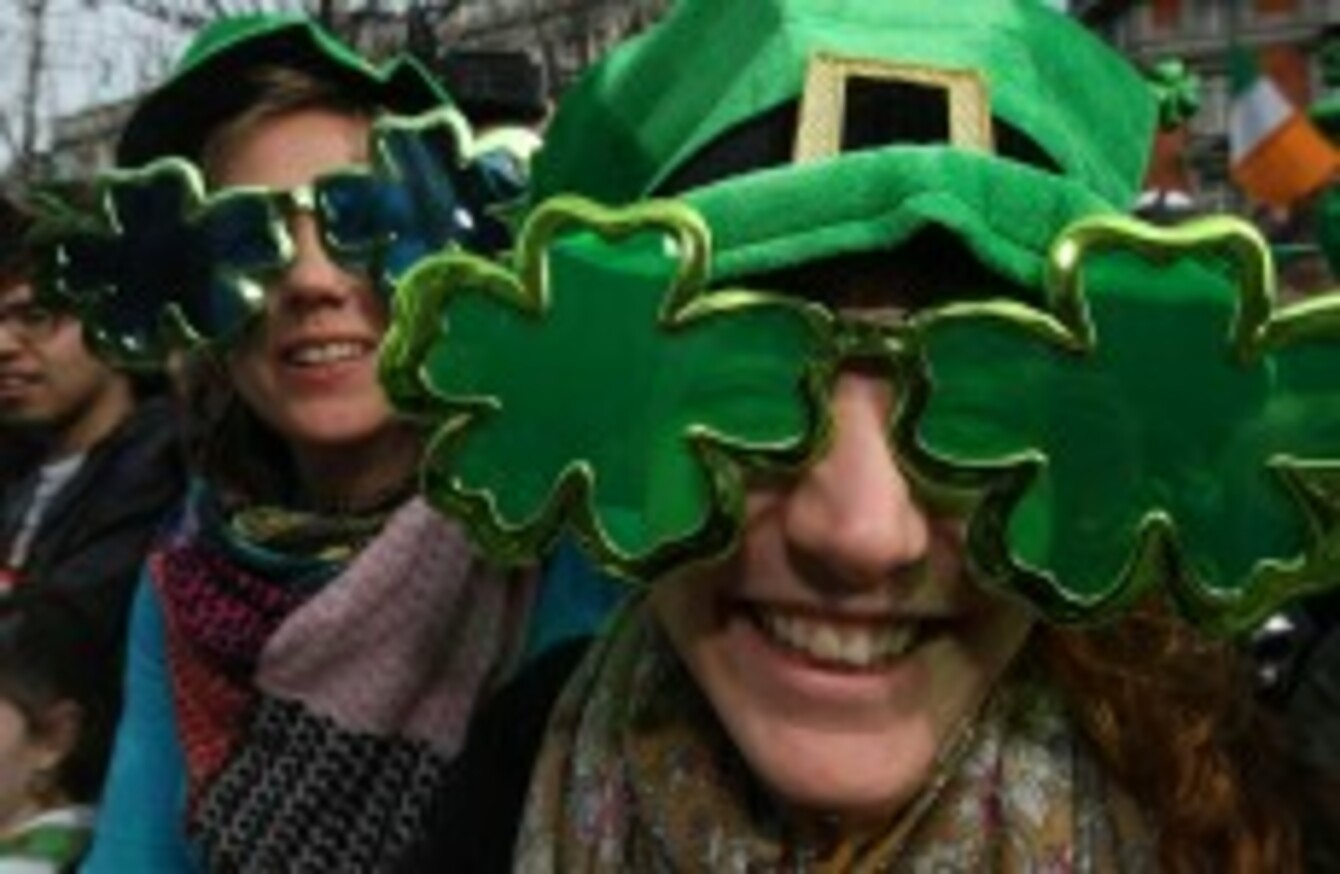 You'll be seeing green at some famous attractions on St Patrick's Day
Image: Julien Behal/PA Archive/Press Association Images
You'll be seeing green at some famous attractions on St Patrick's Day
Image: Julien Behal/PA Archive/Press Association Images
Updated 12.45pm
ICONIC BUILDINGS AND ATTRACTIONS around the world will 'go green' on St Patrick's Day in a bid to restore growth in Ireland's tourism industry.
The London Eye, New York's Empire State Building, the Sky Tower in Auckland and Table Mountain in South Africa are among the world renowned buildings and attractions that will have a green light trained on them on 17 March.
Television and radio advertising campaigns will also begin in Britain, France and Germany next month as part of the €28m promotional drive by Tourism Ireland
A spokesperson for the organisation told TheJournal.ie that only €5,000 is being allocated to turn buildings and attractions green with most of the cities taking part fronting the cost.
"They're well disposed towards Ireland and are happy to do it," she said.
Tourism Ireland is driving the initiative in a bid to attract tourists to Ireland with the number of overseas visitors to the country falling in recent years, according to the Central Statistics Office.
The organisation's chief executive Niall Gibbons told TheJournal.ie that the decline in international travel, the fall in availability of airline seats, and the exchange rate had contributed to decreasing number of tourists coming to Ireland.
But he said that he was hopeful for the upcoming campaign:
A key part for us will be in the British market. We'll be starting an extensive advertising campaign on television there from 7 March right up to June.

The reputation of Ireland overseas has been damaged by the economic crisis but there's also a lot of sympathy towards Ireland.

Nobody's the blaming the Irish people for what happened.
As well as the 'go green' initiative Tourism Ireland will also sponsor live US television network coverage of the St Patrick's Day parade in New York.
Other events on the day will include a reception at the Palace of Westminster which will be attended by British Prime Minister David Cameron.