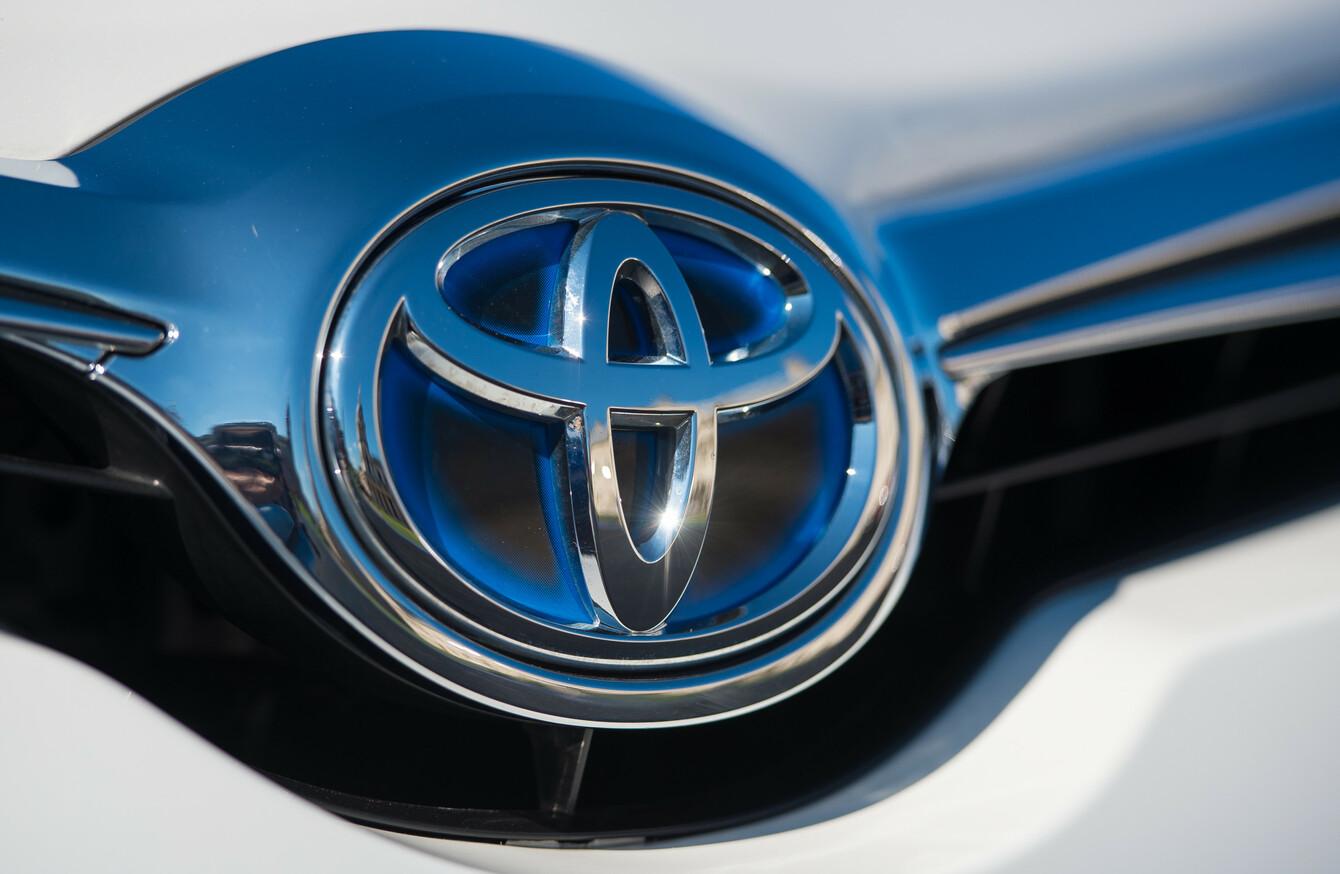 Image: Dominic Lipinski/AP
Image: Dominic Lipinski/AP
TOYOTA IRELAND HAS issued a voluntary recall of nearly 2,000 cars.
The recall affects 1,893 Corolla and Auris models made between October 2006 to 2012.
The company is recalling the vehicles due to an issue with the front passenger airbag. The Takata-designed SPI-2 is part of a Takata inflator recall.
A notice says:
"There is a possibility that some vehicles received a recall remedy in which the replacement inflator was installed in an incorrect orientation. This could result in insufficient sealing of the inflator to the air bag assembly; during deployment, generated gases could leak. If this occurs, the front passenger air bag may not inflate as designed during deployment, increasing the risk of injury in the event of a crash."
The Competition and Consumer Protection Commission says that "Toyota Ireland will be writing directly to those customers involved in this recall to arrange to have the airbag inspected and replaced".
"The letter will also advise consumers affected by this voluntary recall to contact their nearest Toyota Dealer/Authorised Repairer who will arrange to do the repair free of charge. Toyota Ireland can be contacted on: 01 419 0222."
Takata's name had become synonymous with the deadly airbag scandal which affected almost every major global automaker, including Toyota and General Motors, and triggered the auto industry's biggest-ever safety recall.
The brand disappeared in April as it was taken over in a €1.5 billion deal with Joyson Safety Systems.