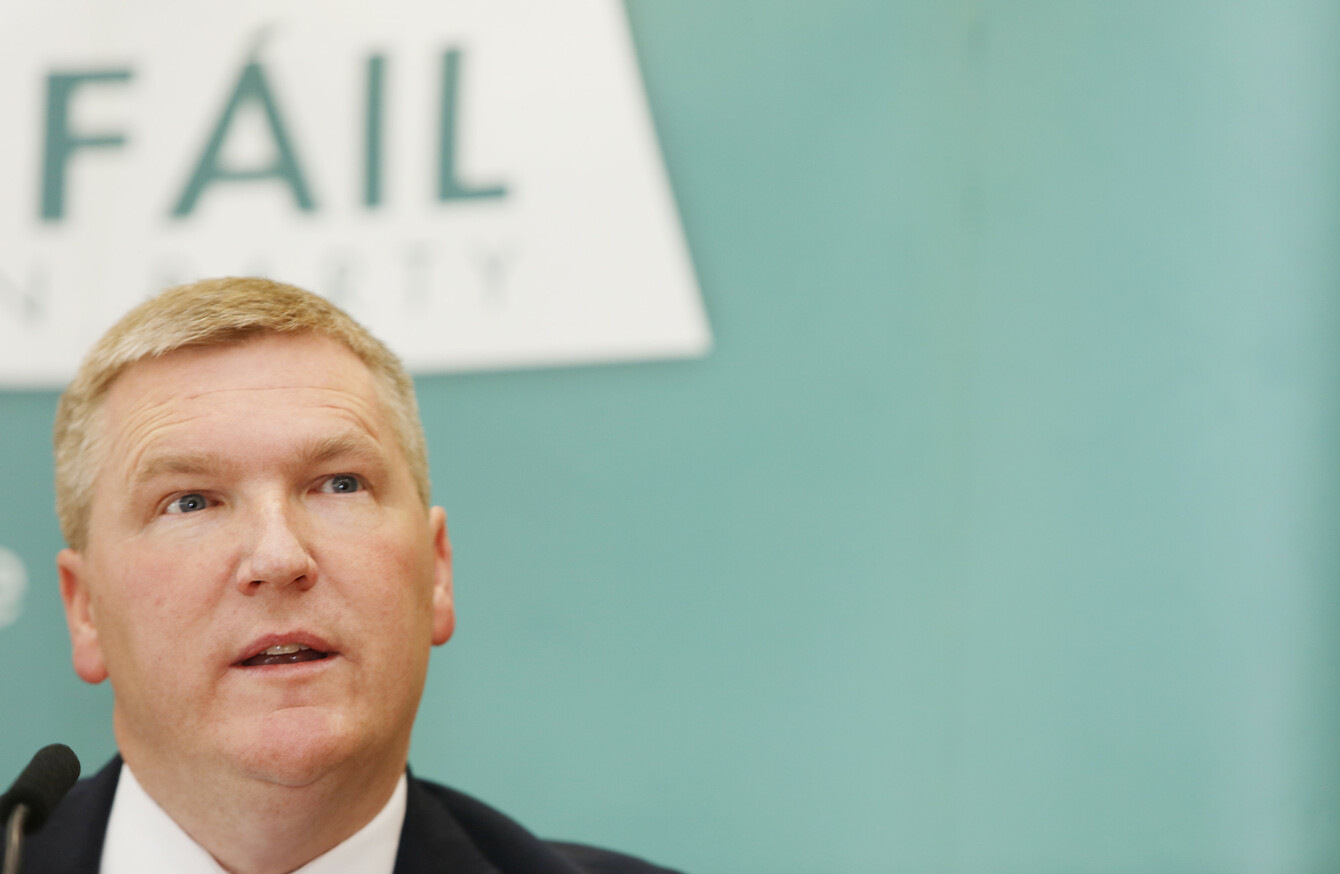 Fianna Fail Spokesperson on Finance, Michael McGrath
Image: RollingNews.ie
Fianna Fail Spokesperson on Finance, Michael McGrath
Image: RollingNews.ie
THE CENTRAL BANK must "flex their muscles" and take more decisive action to deal with the tracker mortgage scandal, according to Fianna Fáil's Finance Spokesperson Michael McGrath.
The scandal has seen thousands of customers in a number of financial institutions in Ireland charged higher rates of interest than they should have been.
Yesterday, Ulster Bank were grilled by TDs in the Oireachtas Finance Committee, who heard that some of those customers affected have gone without food and without heat in their home, just so they can make the payments.
Last week, the committee was told the over 100 Permanent TSB customers are still on the wrong tracker mortgage rate, despite the bank identifying an error.
McGrath said all five of the main banks have been before the committee in recent weeks, and still, some questions are left unanswered.
Stonewalled 
"AIB, Bank of Ireland, PTSB, Ulster Bank and KBC and over all the way they are handling the tracker issue is not acceptable, it is not satisfactory, some have been worse than others.
"We were completely stonewalled in the committee by KBC Bank. Ulster Bank has been tardy to say the least in repaying people the money they are owed. I think the Central Bank needs to step its involvement," he told TheJournal.ie this afternoon.
The Central Bank are due before the committee in two weeks time, he explained, adding that if the bank does not believe it has the power to deal with the scandal, it should ask politicians to legislate to ensure it does.
I think it is about time that they flex their muscles, that they use their powers they have and if they need more powers, please ask, ask the Oireachtas for the powers, because it is just not good enough that people who are overcharged for six years or more in some instances are still waiting to get their money back.
McGrath said a bigger question has yet to be answered by the banks.
"There has been no answer to the basic question as how all of the banks happened to make the same mistake in a way in which would hurt their customers.
"The ball never seems to bounce the other way, and if it does it is corrected very quickly," he said.
Repaying customers back with no interest 
"It is just not good enough. There will need to be a greater, more concerted, decisive action from the Central Bank and I am not satisfied with the redress or the compensation package. What they are actually doing is, when they are actually getting around to it is, they are repaying back what you are overcharged, with no interest, as I understand it."
Now I have never heard of a transaction going the other way, where you pay back a loan that they gave to you, but you don't pay interest and then the compensation element has not been dealt with yet and this has put lives on hold.
We have heard of many of those cases in the last 24 hours or so and it has had devastating impact on families, not least for the 100 cases where people lost their family home.
We'll have more on the tracker mortgage scandal and how the banks are progressing their redress schemes this weekend. If you have been affected, we want to hear your story. Get in touch by sending a message to trackermortgage@thejournal.ie.