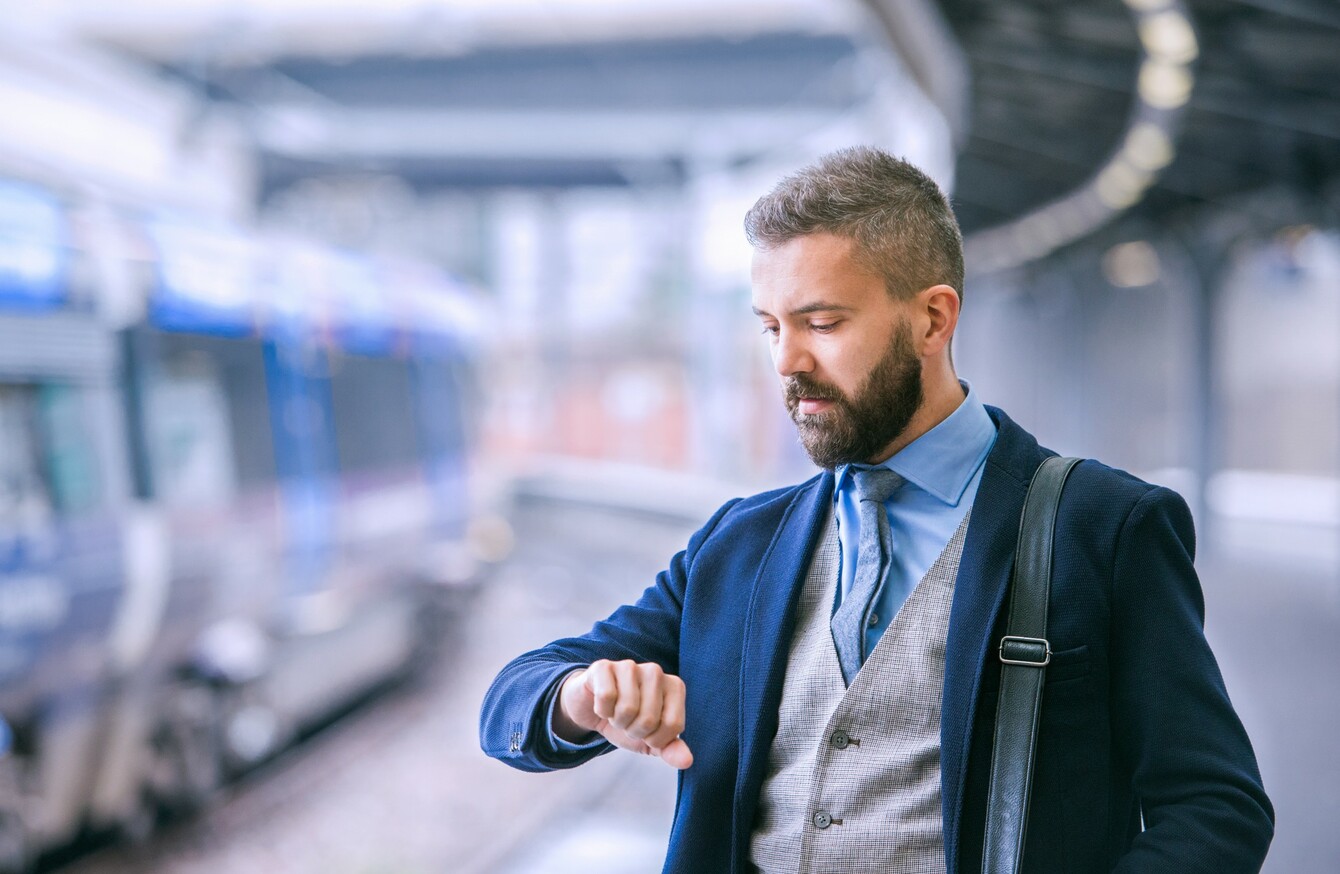 Image: Shutterstock/Halfpoint
Image: Shutterstock/Halfpoint
HEADING OFF SOMEWHERE for the long weekend?
Iarnród Éireann is reminding customers on all routes to check times before setting off as big changes will be in place.
This is down to a mixtures of a bank holiday schedule, line works and resignalling works.
What do you need to know? 
Irish Rail is reminding customers that:
A bank holiday timetable is in place across the three days, 
There will be line closures between Connolly and Howth/ Malahide to allow resignalling work to take place on Saturday and Sunday – and the only Dart running will be between Connolly and Bray/ Greystones.
A revised schedule will be in place on all routes to and from Heuston on Saturday and Sunday – this will allow improvement work to take place between Hazelhatch and Portlaoise.
Monday will be the worst of the three days for train travel, and customers are asked to be extra vigilant.
Dart and commuter services will be operating a Sunday schedule with minor alterations.
Intercity services will be operating on revised schedules, and the 07.35am Enterprise service from Connolly to Belfast will include a bus transfer between Connolly and Drogheda.
Why is all of this happening? 
Line works have been taking place on Saturdays and bank holidays this year between Hazelhatch and Portlaoise.
Iarnród Éireann has said that the work will lead to higher reliability and smoother running trains, allowing for consistent speeds of 160 kph.
The disruption on the Dart, commuter and Belfast Enterprise services are down to work being carried out on the City Centre Resignalling project.
It will allow greater frequency of trains to operate in Dublin, and will facilitate the Kildare Commuter line to pass through the Phoenix Park Tunnel later this year.