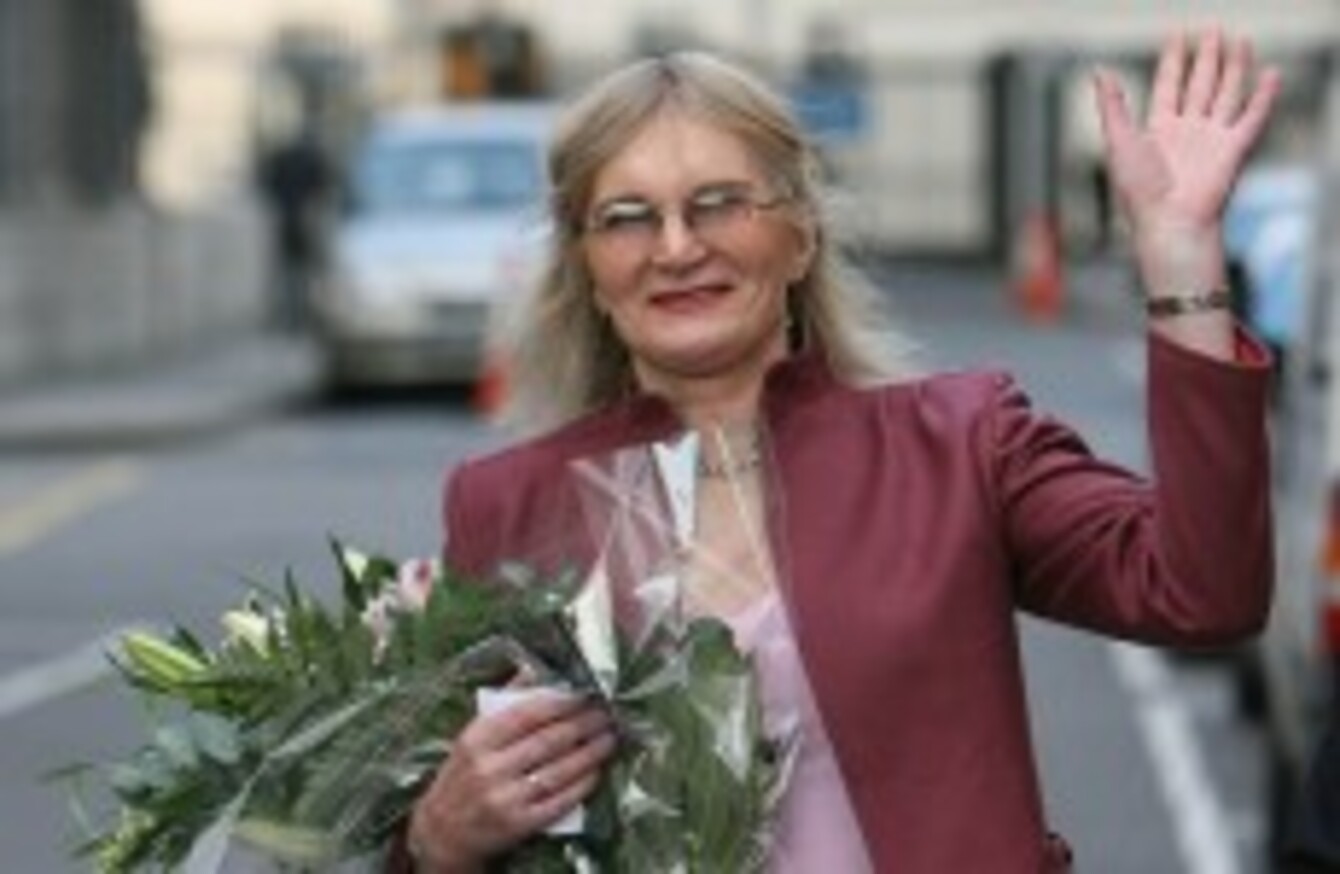 Dr. Lydia Foy, a dentist from Co. Kildare, won her battle to have her gender recognised when it was ruled that Ireland had breached her human rights
Image: Niall Carson/PA Wire
Dr. Lydia Foy, a dentist from Co. Kildare, won her battle to have her gender recognised when it was ruled that Ireland had breached her human rights
Image: Niall Carson/PA Wire
LEGISLATION TO PROVIDE for the recognition of transgender people in Ireland is being welcomed, but it also coming in for criticism for some the restrictions and conditions in place for those who wish to obtain gender recognition.
The report of the Gender Recognition Advisory Group was launched by the Minister for Social Protection Joan Burton yesterday. She announced that legislation on the issue will be published in the next year. The announcement comes almost a year after Dr. Lydia Foy won her 14 -year battle to secure recognition as a woman. It was ruled that the absence of gender recognition in Ireland contravened the European Convention on Human Rights.
A major report published by the Council of Europe in June criticised Ireland for being one of the last remaining countries in Europe which had not changed its laws to recognise transgender people.
Under the bill an independent three member Gender Recognition Panel will be established, which will assess applications. A legal Gender Recognition Certificate will be issued along with a new birth cert.
The bill sets out that a person whose gender has been legally recognised would be entitled to marry a person of the opposite sex, or to enter a civil partnership with a person of the same sex.
The Department of Social Protection states that in order to qualify for recognition a person must be over 18 and must have been living for at least two years in their new gender. A formal medical diagnosis of their condition must be provided.
Grave reservations
The Transgender Equality Network of Ireland (TENI) has welcomed the report and details of the bill, but says that it has grave reservations concerning the proposed criteria.
The bill will ban people who are in existing marriages or civil partnerships from achieving gender recognition, and TENI says that if such a person wants to be recognised they will be forced to break up their relationship. Broden Giambrone, director of TENI said:
Some members of Ireland's trans community are in loving marriages with children. In effect, this would force them to choose between the integrity of their family and accessing a basic human right. No-one should be asked to make such a choice.
The chairperson of the Gender Recognition Advisory Group Oliver Ryan has admitted that this aspect of the recommendations leaves couples in a "practically impossible position".
The Irish Council of Civil Liberties is also criticising what it calls a flaw in in the recommendations, referring to the exclusion of those in a marriage or civil partnership.
The ICCL's deputy director Tanya Ward said that:
Government policy should promote loving families in all their forms. The legislation should respect the marriages and civil partnerships of transgendered persons, and not treat them as obstacles for gender recognition.
#Open journalism No news is bad news Support The Journal

Your contributions will help us continue to deliver the stories that are important to you

Support us now
The ICCL is calling for any wider constitutional problem to be addressed and "not ignored and accepted".
TENI is also critical of the requirement for either a formal medical diagnosis or having undergone gender reassignment surgery. It says that the medical criteria are restrictive and will act as a barrier for some people. The group also points to a lack of healthcare professionals who are experienced in gender identity.
TENI has welcomed Minister Burton's commitment to an open and transparent process, calling it a "key moment" for trans human rights.